An Advertiser's Dream: How Metia's Ads Found the Right People and Doubled ROI Case Study
As a marketer, I'm quite familiar with the challenges of proving the ROI on a given strategy.
Brandwatch is, at its core, a data analytics company, and on average our employees probably skew significantly towards the data-savvy.
Combine that with the usual high expectations of any marketing team, we're constantly expected to be testing, iterating, proving our strategies are working consistently, and defining new KPIs as we grow.
Doing these constant analyses are more than worth it, but I would not call it easy.
So I can imagine the pressure is magnified for people at a global marketing agency like Metia, working for top clients with the highest standards. I can sympathize.
In our most recent case study, we outline how Metia used Brandwatch to not only meet the demands of their client, but double its ROI from lead generation. It's impressive. 
---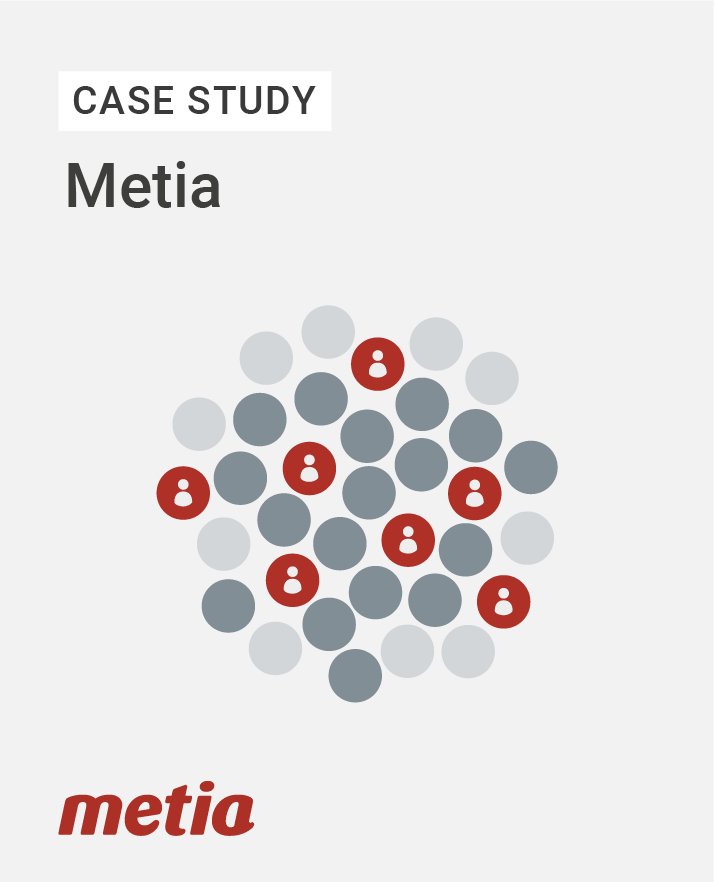 An advertiser's dream
Learn more how Metia Group doubled the ROI from their Twitter ads with Brandwatch Audiences.
VIEW THE CASE STUDY
Every marketing touchpoint, improved
Metia was tasked with creating a multi-channel lead generation program for one of its top technology clients.
To do this, the agency aimed to promote a piece of relevant thought leadership content to a database of leads gathered on Linkedin, Facebook, and Twitter.
Using Brandwatch Audiences to maximize the Twitter promotion, Metia was able to find more accurate stakeholders at the right organizations for its client.
They knew they were the right stakeholders, because the content resonated better from the social ads to the website.
And, it's a beautiful thing when you can point to a chart and show how clearly impactful your strategy was.
Compared to a control audience that identified publicly available Twitter users by keywords, the audience group created using Brandwatch Audience performed better across every touchpoint.
All of this added up to Metia doubling the ROI of their advertising activities by partnering with Brandwatch.
To learn more about how Metia accomplished this, read our latest case study.
Find the right audience
With the precision Brandwatch Audiences brought, Metia was able to ensure that the right stakeholders find the content most relevant to them. Being able to understand and find your audiences has never been easier. With Audiences, you can be more confident you're delivering the most relevant content to the right people.
If you're interested in learning how Audiences can improve your content, social, and advertising strategies, explore at the site below.
---
Brandwatch Audiences
Learn how to get more return on your social advertising budget.
Find out more