Consumers Don't Trust Brands on Social Media Marketing
Few are the brands that now don't have a Facebook page or a Twitter profile in their social arsenal. It's become the norm for companies today to have a branded presence on social media.
This is partly driven by Facebook's and Twitter's desire to ensure brands are visible on their respective platforms and to spend their advertising budgets with them, and partly because social media has challenged the traditional notion of the brand as the sender.
Most employees are likely to have their own social media profiles, and topics posted about are often an amalgamation of private and work life. CEOs and company executives are active on Twitter – and who isn't on LinkedIn these days?
The context I'm trying to set here is that employees today have a strong online voice – even moreso when combined with, or endorsed by, brand personas such as a company's Twitter profile.
Edelman's Trustbarometer has for the past few years shown that people are more likely to trust academics, internal experts in a company and "someone like yourself".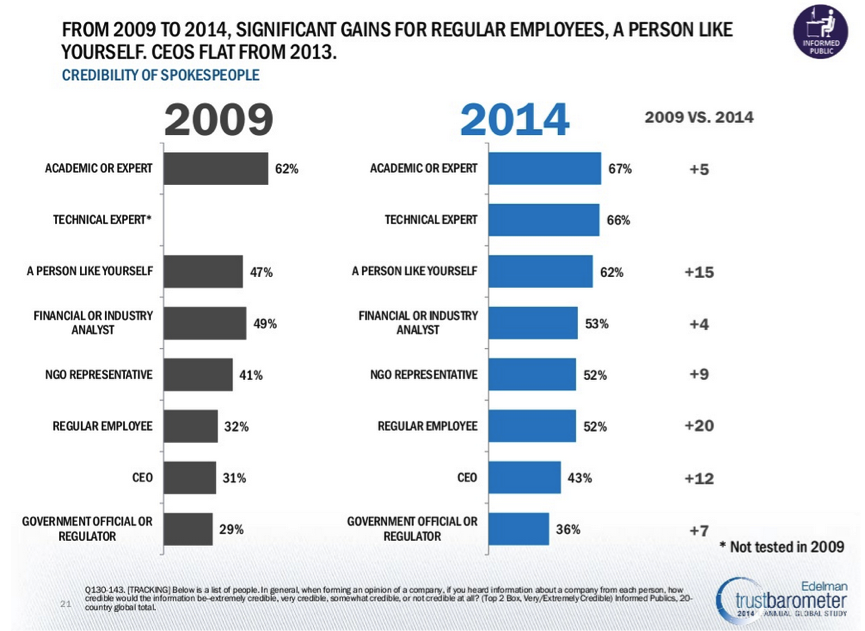 This means that consumers will hold communication from a Google programmer's Google+ account in higher regard than a tweet from the official Google account. It means that champagne connoisseurs will listen more carefully to what Olivier Krug tweets, and it means that what other consumers are saying about a brand is more influential on your purchase decision than what the brand is communicating via its official brand channels.
But this doesn't doesn't mean that brands should not invest in company branded social media profiles – in industries like CPG/FMCG they can be very effective.
The tech industry is doing a good job in empowering their employees to join in with social media conversations. Brands like IBM and Google are at the forefront of this.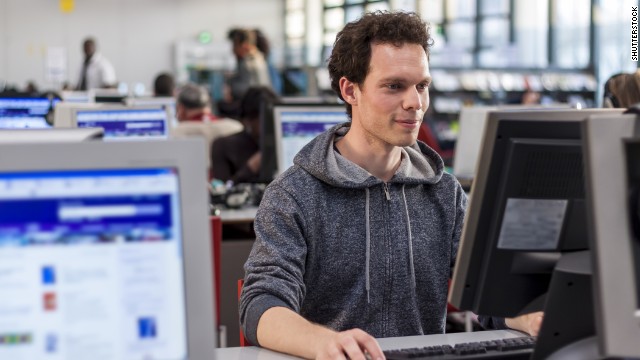 A less digitally savvy industry is the luxury industry where brand personas are rarely used. That's a missed opportunity, as I believe designers, winemakers, crafters and other industry experts could see great success using them.
Key Takeaway
There's just so much you can do today with your company's branded social media profiles – but the real value, I believe, is in your employees' and internal experts' social media profiles.
All you need to do? Get them engaged in relevant social conversations.