#Hangout Recap: How to Turn Negativity into Positivity on Social Community
Exceptional customer service on social is rare.
Research shows that 70% of companies ignore customer complaints on Twitter, even though simply acknowledging the problem and showing you're listening to conversations around your brand, seems to improve customer psychology 83% of the time.
Handling negative mentions on social still seems to be a challenge for businesses of all sizes for various reasons: limited knowledge on the power and multiple benefits of social customer care, fear of greater exposure to complaints, lack of budget and staff resources, and so on.
As we believe in the great value that excellent social customer services can bring to businesses, we asked our friends and social media experts Dr. Lizz Gross, Jason Falls and Brett Relander, to join our one-hour long Hangout, facilitated by our very own Dinah Alobeid. They shared their top tips and best practices on how to turn negativity into positivity on social.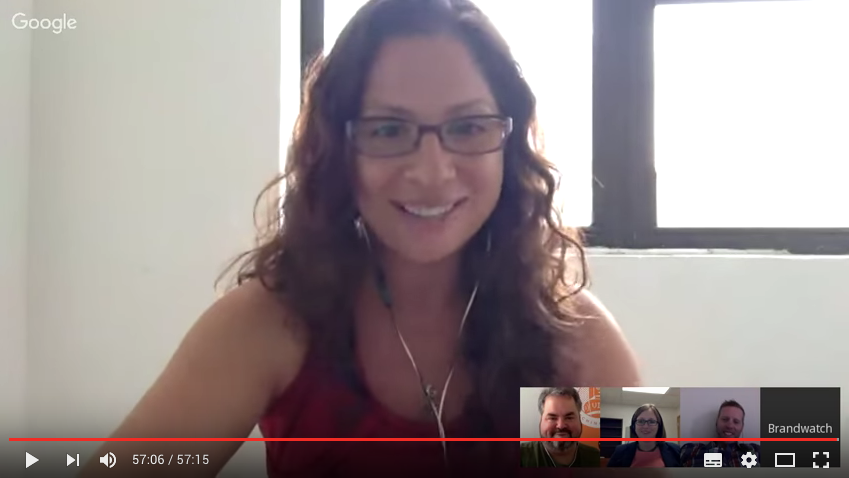 In case you missed it, here is an overview of the most important ideas and learnings we gathered, so let's have a look!
---
How do you define exceptional customer service?
The discussion kicked off establishing how each of our panelists describes exceptional customer service and what they value most. For Liz, it's all about the people that represent your brand on social: "Exceptional customer service comes from people that are truly dedicated to the brand, it's hard work, responsiveness, compassion and solving problems".
Additionally, Jason emphasizes the importance of consistency across your social channels: "Great customer service is conversational and humanized", whilst Brett puts a premium on understanding your audience: "One of the most important aspects of excellent customer service is understanding customers' needs and doing your best to solve their problem and turn those negative mentions into positives when necessary".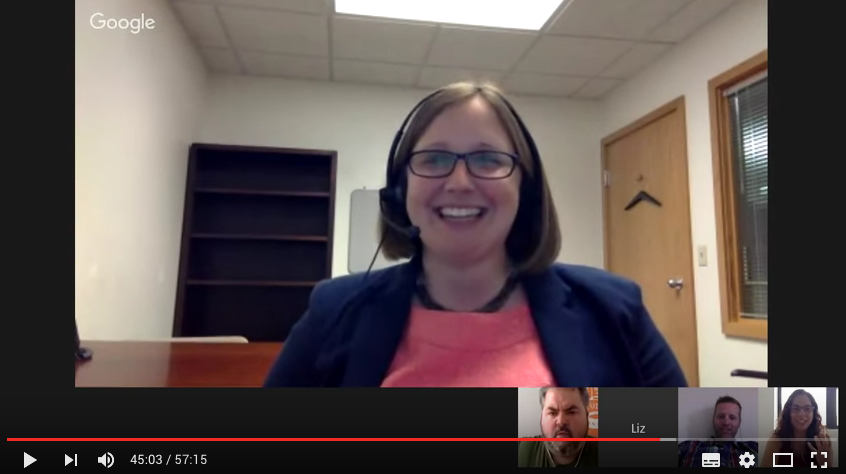 ---
Why do you think exceptional customer service is so rare?
Our three guest speakers agreed that companies sometimes struggle to live up to customers' expectations because of scalability and budget issues.
If we're talking customer service, most of the time it involves 1-2-1 communication, and to improve it, you have to put more money behind and show the ROI as well, which can be challenging – Jason Falls
However, smart brands learn from the unfiltered feedback they get from their customers and make pertinent changes. Building up on that, Brett explains: "brands can reduce the number of complaints or customer service enquires by actively learning from the feedback they are receiving, make product or services improvements and respond to customer demands. If you're doing this successfully, then you should have less money to invest into hiring more customer service staff".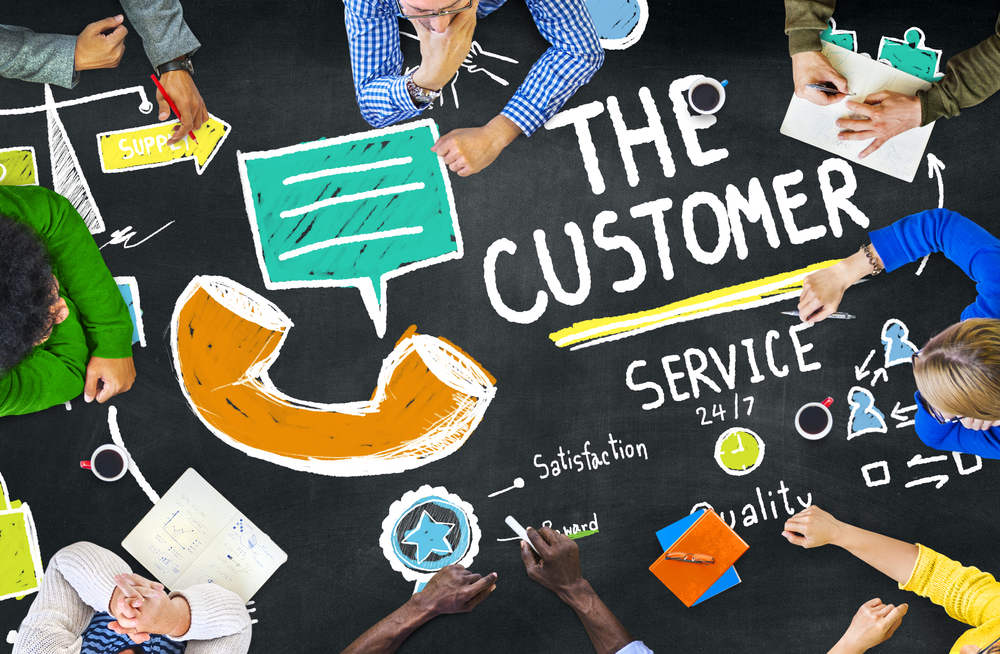 ---
How can social customer care be improved?
Consumer demand for timely, helpful assistance on social has increased rapidly over the last five years, forcing brands to embrace this shift and start paying more attention to what is being said about them even outside their official channels.
Liz explains that the first step is to listen and use technology to your advantage: "You need a really good tool to maximize your customer care team's time, so they're not spending long hours trying to sort through thousands of tweets and Facebook posts to see what matters, but they are presented with the issues that need immediate attention".
Furthermore, James and Brett emphasize the importance of setting people's expectations upfront and hiring knowledgeable, passionate people, who can confidently represent your brand online.
---
You might like
Social Media Customer Service Guide: 7 Steps to Improve Satisfaction
Read the Article
---
---
How do you turn a complainer into a raving fan?
When you think the sky if falling, take a breath. Build a culture of safety, loyalty, transparency and use it to the benefit of your company. There's nothing wrong with admitting you screwed up – Brett Relander
As daunting as it might seem, turning a complainer into a fan is definitely achievable if following some basic steps.
According to Jason, "in some cases, it's enough to acknowledge their problem in an early stage, apologize and figure out a solution that they find reasonable" and his point ties in perfectly with Brett's: "It's essential to make the complainer feel important and feel they've been heard and that someone is trying to help them out".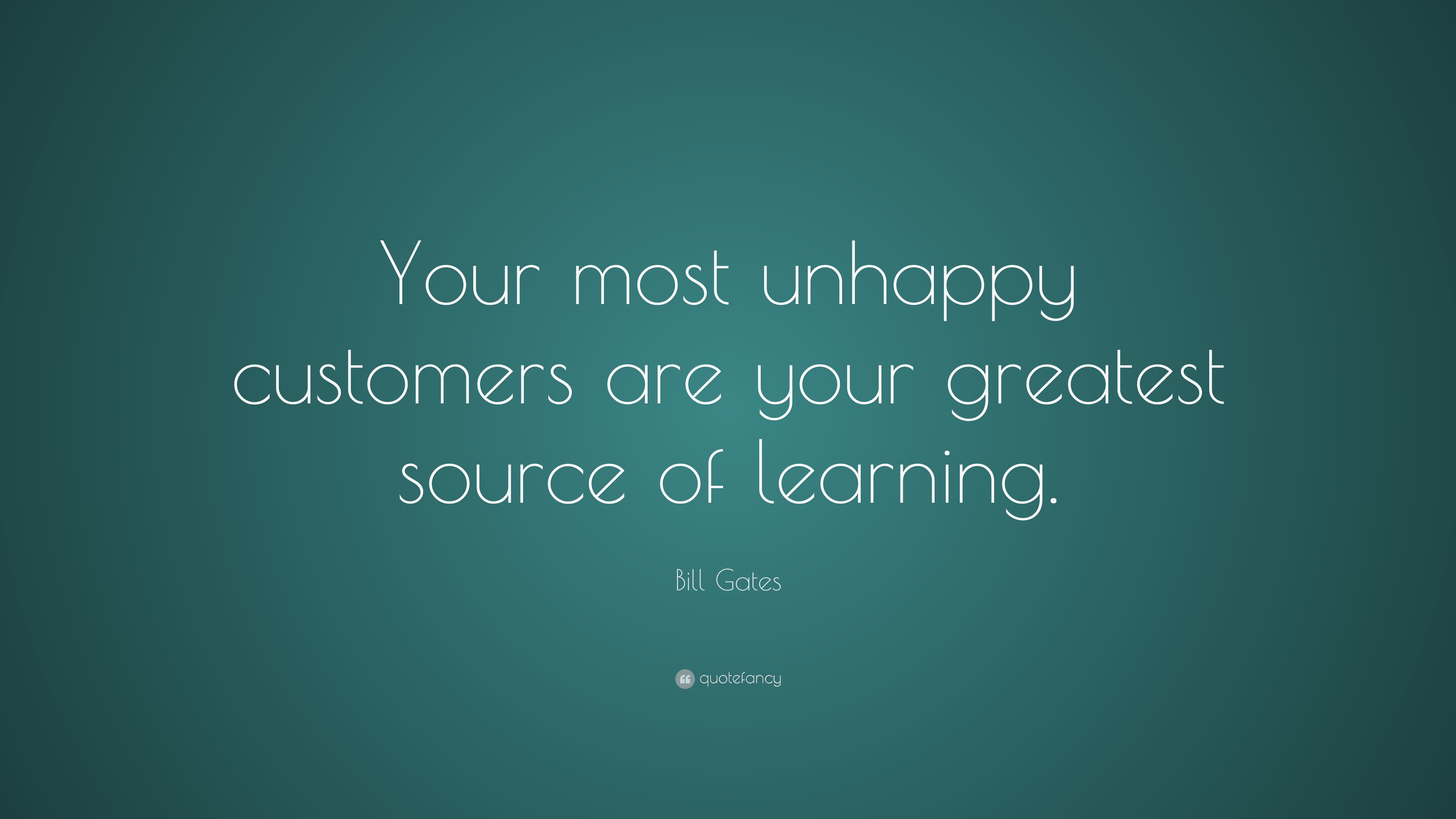 In short, start by monitoring mentions of your brand and industry across the entire web (including blogs, forums, news sites, etc.) using social intelligence platforms and respond to both positivity and negativity in a timely, humanized, helpful manner. It's equally important to empower your social customer care team and avoid using scripts as well as going the extra mile to solve problems.
---
 Are brands scared to engage with negative social posts?
Every single complaint is an opportunity for you to show what exactly your brand stands for, what type of service you can provide, and if you're avoiding every single negative mention online, you're missing hundreds of opportunities every single day – Dr. Liz Gross
Fear is often listed as one of the main reasons companies do not respond to negative comments addressed to them on social.
Even so, our panelists agreed that negative comments are your biggest opportunities for huge wins. Jay Baer, in his book "Hug your haters", describes online customer complaints as a great chance to make yourself better as a company. Jason points out the importance of listening to the people who are complaining because "in Jay's words, they're pointing out flaws in your approach, that you can identify and improve".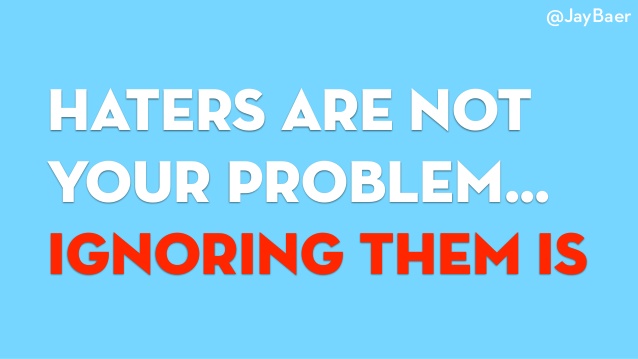 ---
 Which brands are doing it right?
"One example of a company that does an amazing job is Delta Airlines. Their policy doesn't allow them to copy and paste answers. They have to engage as normal human beings, know the material, they can refer to resources but they need to have a conversation with the customer. Wouldn't the customer service world be magnificent if you weren't allowed to read from a script?" – Jason Falls
Liz adds another great example to our best practices list: "Hyatt is killing it with social customer care. I'm quite sure that they have my customer number connected to my Twitter handle and every time I say something about them, they are giving me a relevant response referring to my next trip."
Large companies that are really killing it on social have integrated their customer data into their social customer care, so they don't have to waste characters and tweets figuring out who you are and what your problem is, they know who you are immediately – Dr. Liz Gross
---
Summing up, brands need to stop being scared of dealing with negativity, start listening to all conversations around their brand and industry and continue responding to customer inquiries in a timely and personal manner, which can help turn those disgruntled customers into super fans and brand advocates.
---
Brandwatch Analytics
Drive customer engagement with superior customer service.
Find out more