Image Recognition: How to Choose the Right Tool Marketing

Text-based social listening is extremely insightful.
For companies desperate to understand how consumer perceive their brand, image recognition has become vital. It's their 360-degree view of their brand's online presence.
When using image analysis, you'll notice that the key trends/topics that emerge from text mentions differ significantly from the image-based ones. In fact, most brands see a completely different picture of their brand when monitoring their image mentions. Check out this example for Adidas:

The challenge is that image tracking, still, a fairly new, unexplored area for brands, contains a few complexities which you need to be aware of when looking for the best image recognition tool.
To find the right platform that suits your business needs, we have put together a list of seven key questions you need to ask vendors when exploring the market.
1. Can you search for any logo?
When choosing an image recognition tool, it's very important to check their level of flexibility when it comes to monitoring the logos you're interested in.
Be wary of the fact that some tools have a limited number of logos you can monitor with their technology and double check your brand, your competitors, etc. are definitely covered, before making any commitments.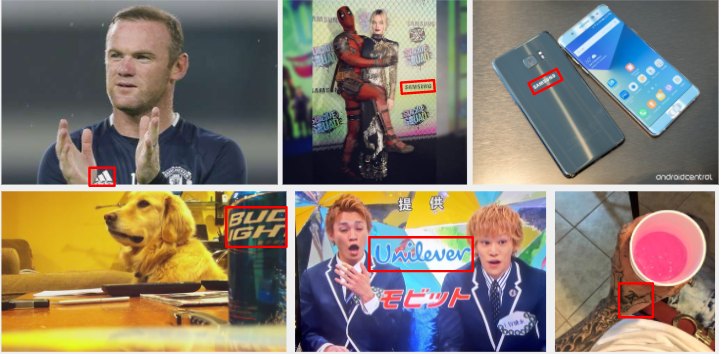 2. Can you find small parts of a logo?
A top-notch image recognition tool should be capable of tracking different variations of a logo as well as small parts of it.
Let's be honest, your brand's logo won't always be in the limelight. But to make your time and financial investment worthwhile, you should trust your image recognition provider to capture every image where your logo is present.
3. How long does it take to add a new logo?
Living in an increasingly fast-paced environment we expect everything to have a quick turnaround, our complaints to be listened to and solved within the hour, our flights to depart on time and our take-away food to be delivered in a speedy fashion.
However, when it comes to image analysis, real-time insight will not always be the case.
It's important to know how long you'll have to wait if you were interested in adding a new logo to your searches.
On some occasions it can take up to five weeks to start collecting image mentions for a new logo, which can be a potential issue if you're interested in monitoring a time-sensitive event, campaign, sponsorship, etc. With Brandwatch Image Insights the process can take between a few hours and a few days.
4. What is your False-Positive rate?
For starters, let's clarify what that means. A false-positive is when the tool claims a particular mention contains a brand's logo, but that's actually not the case.
There's a higher chance of this happening when the logo you're tracking resembles a common symbol, object, etc.
Nike is the first example that comes to mind in this case, as with Brandwatch's brand new image recognition technology you can easily track mentions of the Nike logo, despite its similarity with the Sure logo and other symbols.
However, not many other vendors in this space have the same capabilities so it's worth investigating how advanced the analysis can get.
5. Can you compare topics of conversation between image vs text mentions?
One of the most insightful analyses you can run once you've started playing with your image recognition tool is comparing the volume of text to image mentions and diving deep into the data.
Ensure the platform is flexible enough to allow you to do this and help you understand how online conversations differ in different contexts.
From our own experience, we've noticed that the topic clouds for each category, when put next to each other, can be quite different and reveal novel insights, which definitely outlines the importance of having access to both text and image-led conversation, to get the full picture of your company's online perception.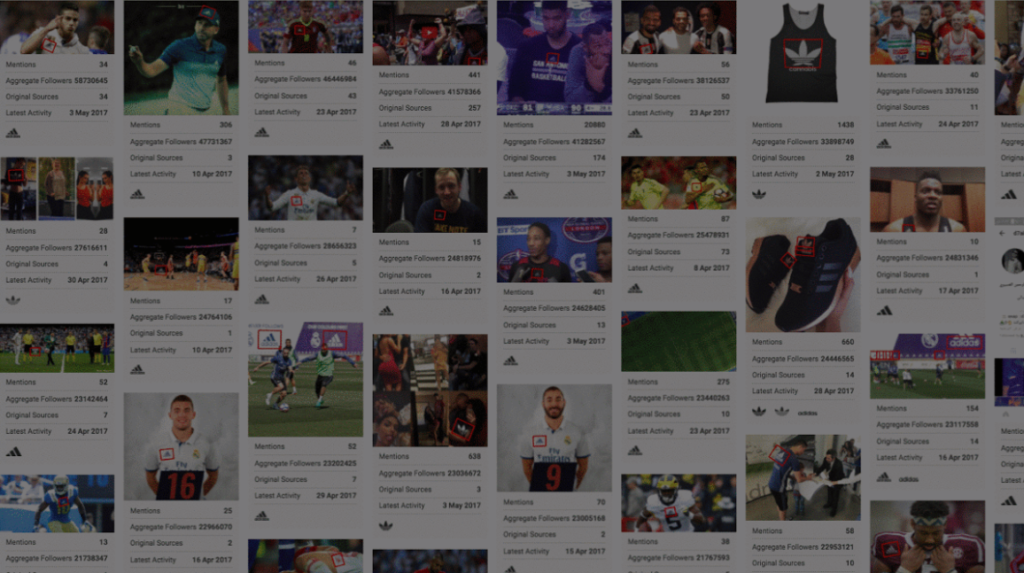 6. Does the tool allow you to search for logos without using keywords?
Understanding how the tool works behind the scenes is essential when determining whether a particular vendor is a good fit for your business' needs.
Some platforms can only identify image mentions in relation to specific keywords provided by the user.
This can be extremely limiting and somewhat defeats the purpose of an image analysis tool. Customers often discuss their favorite brands and products online just by sharing pictures of them and they do not necessarily include the brand name on every occasion.
This is why you need to invest in a platform that gives you complete access to the mentions of your logo and those of your competitors, even when there is no text attached.
7. Image recognition: What's next?
We've just started scratching the surface of what can be done with image analysis. There is still so much potential for innovation so take the initiative and have an open conversation about vendors' plans for the future and find out what is next on their image recognition roadmap.
Varied data sources, complexity of analysis, categorization, customizability, sentiment analysis are all exciting potential developments which, once enabled, could take your image analysis capabilities to the next level.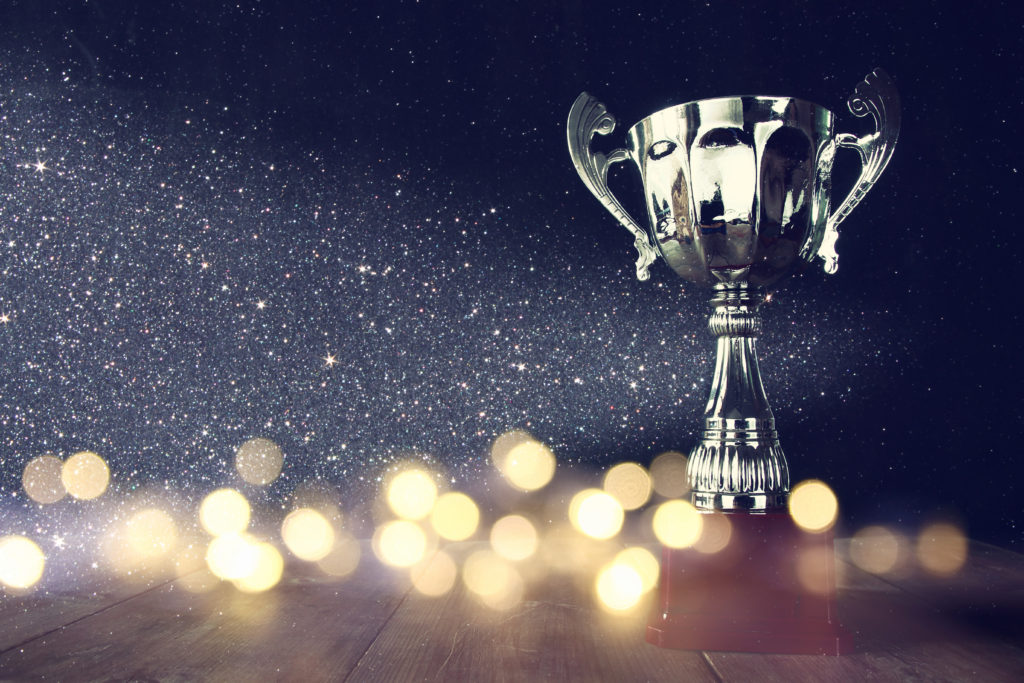 ---
This article is mainly based on tons of research we've conducted before launching Brandwatch Image Insights, which you can use to track any logo of your choice (or small parts of logos), without using keywords.
Integrated with our best-in-class analytics solution, Brandwatch Image Insights is 10x more accurate than the closest competitor, empowering you to discover unique insights from mentions you wouldn't normally be aware of. 
You can learn more by joining our upcoming Image Insights webinar.
Or if you're interested in seeing Image Insights for yourself, schedule a demo with one of our team. 
---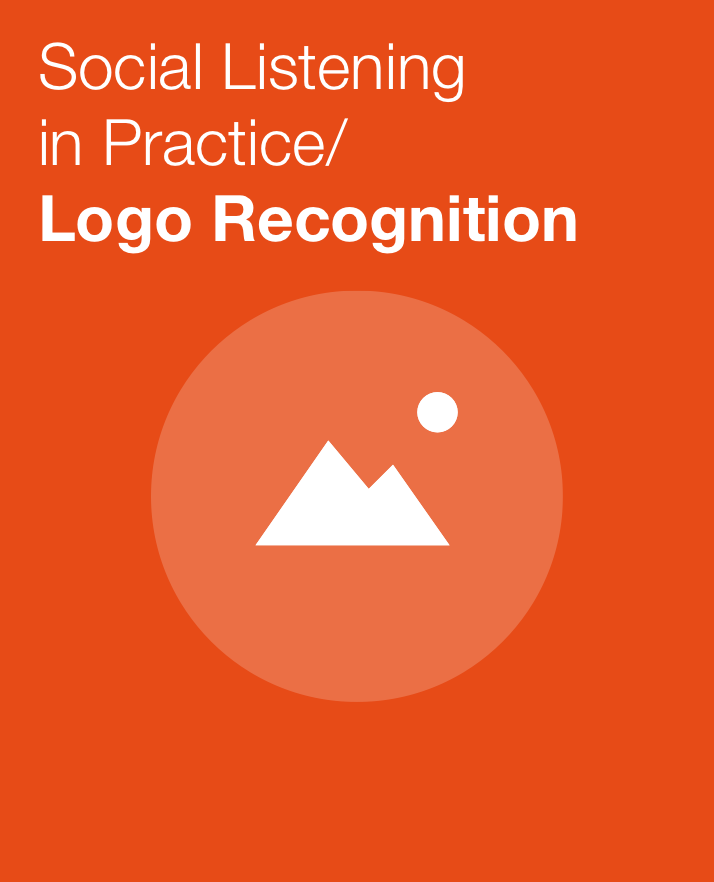 See Image Analysis in Action
Learn how to revolutionize your marketing and insights teams with image analysis.
Get the guide