Interview: The Opportunities in Scaling Social in Larger Enterprises Interview
One question we get often asked by decision makers in larger enterprises is 'how do we scale this?'
Scaling of course brings risks. Social innovations have potential to benefit more people, however, so it's a risk worth taking.
We sat down with Nathaniel Hansen, Research Consultant at The Socializers – an agency that worked with Clarks shoes at their headquarters in 2015 – to see how he's seen this happen first-hand.
Nathaniel has implemented a Brandwatch Vizia listening hub for Clarks this year, actively working with their various silos and global regions to implement social listening.
Every day I get to do this work, I feel more and more grateful. It is so so fun to work with #Vizia by @Brandwatch pic.twitter.com/IFVU7JUREV

— Nathaniel Hansen (@Nat_Hansen) September 3, 2015
His day-to-day work at Clarks HQ involved analysis of online conversation using Brandwatch Vizia, writing insights reports, creating dashboards for stakeholders and testing new and innovative ways to use social listening for the brand.
Here's what he had to say given his past experience, and what he hopes to see in command centers in the future.
---
What role does the command center play in your social strategy?
It is the core of the social strategy, driving all decisions. The command center is the brain of the organization.
In the near future, we will see voice-activated command centers and automated query building allow stakeholders to simply ask questions in front of these screens and get quick insights into major business problems. The command center is ideally a place to gain insight and develop laser-specific strategy for all silos.
What are some of the biggest challenges you see both in the scaling process, and in general?
When we scale social listening within the corporation, we have to be sensitive to the fact that not everyone is an analyst.
It's not enough to send someone a dashboard and hope he or she will "get it". Ideally, every tab within a social intelligence dashboard is defined, and every tab is titled in a helpful way.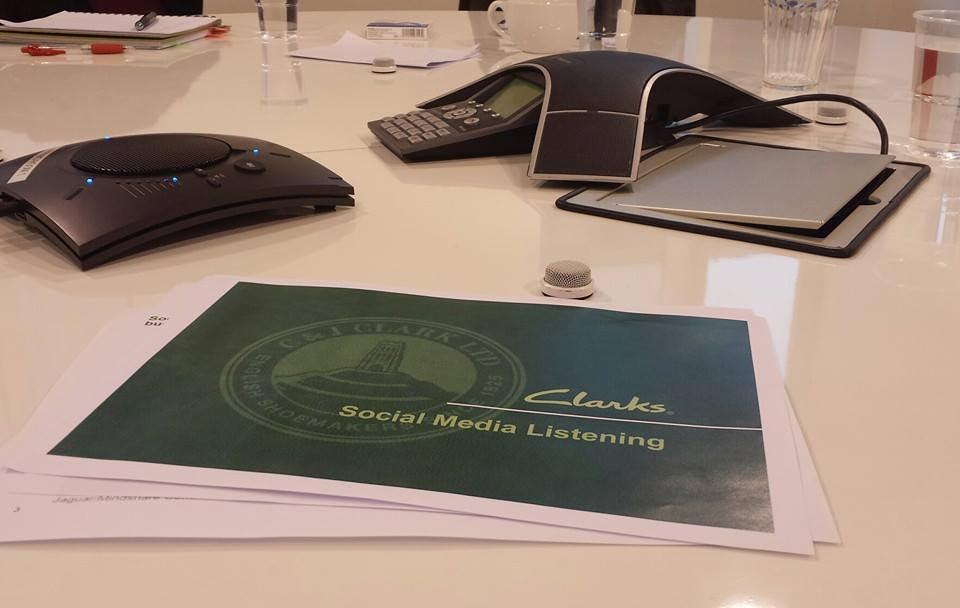 Also, it is very important that an analyst be constantly looking at results within the dashboard to ensure accuracy and clean data output.
An insight-driven enterprise must think in terms of how to deliver meaningful insight to operational staff – the Signals feature in Brandwatch is particularly helpful in this regard.
---
What social media opportunities are unique to larger enterprises specifically?
One of the great opportunities for larger enterprises is bringing people together around a set of insights that affect everyone.
I have sat at tables with leadership from several regions and silos and seen how a connecting thread will emerge as shared intelligence evokes common pains and victories.
So, the social listening hub ideally functions as a weaving machine, bringing disparate groups and departments within the enterprise together around solid insight.
The best listening hubs are populated by a member from every department, every group. This is how that "brain" can effectively distribute potent insight.
Large enterprises can actually discover opportunities by turning the listening machine toward the people in the company.
We can take, for example, a large data set of conversations and find nuggets of gold – ideas missed by the stakeholders.
We can then look at the finer details of our staff through their social bios and raise up individuals whose gifts are needed.
Social listening lends strength to such a project because one can easily scale to hear tens of thousands of employees and discover common topics, influential voices and clusters of conversation relevant to current initiatives.
For example, one may find a solution to a political battle within a corporation simply through listening to employee conversation and studying employee bios for their strengths.
For the individuals who perform research within an enterprise, listening technologies can significantly speed up the process of finding answers – machines can do the heavy lifting of discovering and sorting data, while human analysts go in and discover specific insights that help the business.
We can also use a command center to get to the bottom of who is influential around a future technology and what is relevant in that milieu. We can then provide a brand with a list of individuals and entities who would be helpful to contact and who could provide valuable and free insight into cutting edge developments.
For researchers, such connections are very valuable and bring efficiency to the research process. 
---
You might like
Interview: How Social Analytics Works at the 2nd Biggest Brand in the World
---
Do you see social intelligence teams you work with facing any challenges establishing legitimacy?
The key in establishing legitimacy is having quick wins with key decision makers and internal stakeholders.
You want word to spread from the top down about the power of social listening. And you want to show consistency in how insight is delivered – both in format and in quality.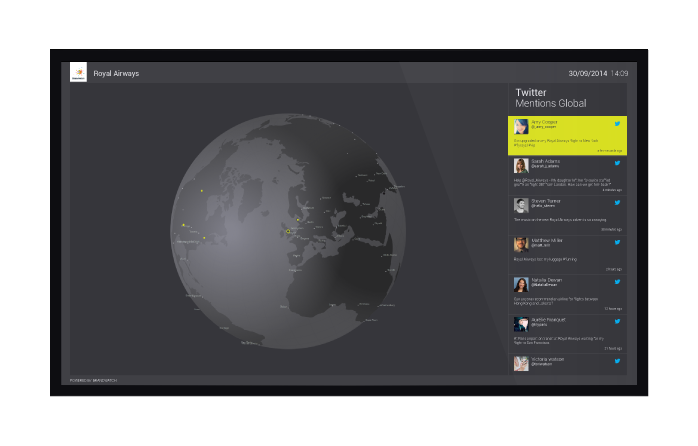 Well trained analysts who speak articulately about their findings and who understand regional, silo and departmental needs are a core strength for the social listening hub.
We have to employ analysts who know how corporations work and who are not afraid to stand up from their desk and walk to the right department to get something done.
It is important to develop trust with the key stakeholders in a business so that you, as the command center owner, can move through the business without hinderance.
These command centers are ideally nerve centers for the business, allowing for a more liquid flow of information. Setting an example by how you communicate insights will be crucial in this regard.
---
How do you establish the value of social within the larger firm?
Establishing the value of social within the larger firm is done through hands-on work with social listening.
Stakeholders and managers get a sense of how questions can be answered more quickly. In addition, there are very specific needs in each silo that social listening can solve.
For example, the HR department can save money by discovering candidates through social listening. If I find, for example, an official Twitter list/account of SAP users in the UK, and then look deeply at the people who follow this account, I may find excellent candidates for a payroll position that requires SAP skills.
I can even contact site and social channel owners and ask for potential candidates and/or groups used by potential candidates.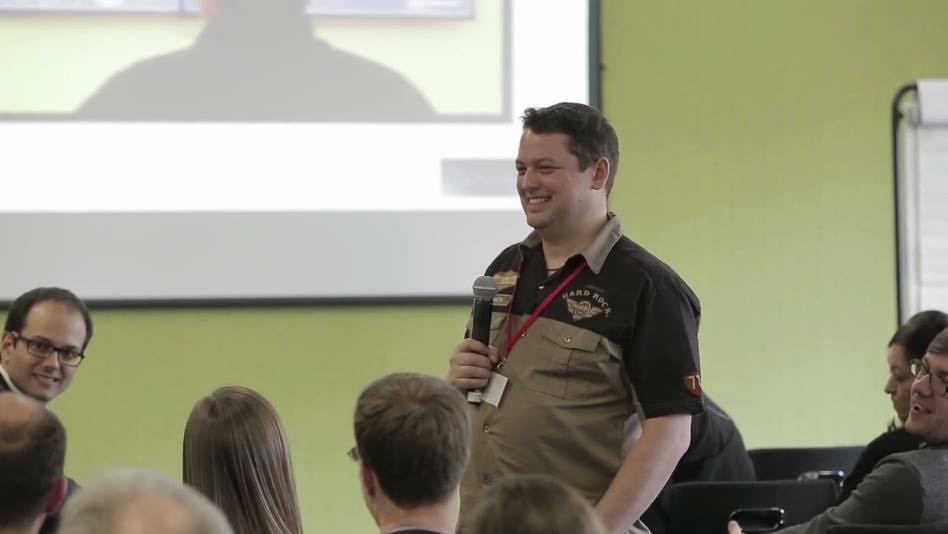 I can go further and use social append tools to discover the LinkedIn accounts of these Twitter users.
Within one day, I can find hundreds of excellent candidates for HR in this way – for any position the corporation seeks to fill. And, as a result, I have saved the business tens of thousands of dollars in headhunting/recruiting fees.
For the Distribution Centre in a corporation, I can put up a Vizia screen that shows individual customers celebrating the successful arrival of their order on social media.
The staff at the Distribution Centre can then be encouraged in their work as a result. In addition, I can build a set of dashboards that show the opinions of Europeans towards different logistics or delivery companies – then I can make a better choice of which delivery entity I want to use.
For the C-Suite, I can create a CEO dashboard that keeps the top execs in touch with the quality of our customer service, the marketing campaigns being used by our competitor, new trends in the marketplace, specific issues related to staff complaints, sentiment about the brand, and leading influencers in the marketplace.
Of course, the marketing and customer service departments need to be listening at all times to customers, competitors and marketplaces.
Social listening technology is the core technology for this activity, along with humans who analyze and distribute insight from these listening technologies.
---
Thanks to Nathaniel for taking the time to answer these questions for us. If you'd like more information on what Nathaniel does, visit thesocializers.com.
---
---
Brandwatch Analytics
Brandwatch Analytics: The choice of a third of the Fortune 100
Find out more