Keeping Calm in a Crisis: How Data Can Help Your Teams Fight Issues Marketing
Think about the world we live in. One tweet can turn a company upside down. The balance of power has shifted in favor of customers and falling out of grace can spell commercial downfall.
Environmental and political issues can sway of the minds of the majority, but these topics are so polarizing that there's always the other side to contend with.
No matter how careful you are as a company, no one is safe. The events of recent weeks have shown that even the mightiest of behemoths are vulnerable.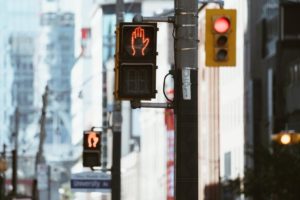 So how can CMOs effectively navigate these stormy seas? Furthermore, how can they do it without reacting too quickly, or similarly, leaving it too late?
The answer isn't as easy as pushing a button but it's definitely not impossible.
In our last blog, we spoke spoke about the role of data in driving your content marketing strategy but this time round we will be looking at the importance of data and people management when dealing with a crisis.
Fail to prepare, or prepare to fail
Realistically speaking, you can't expect your brand to get through a crisis if you don't have some kind of plan in place. If you did, you've come to the right place.
There are a few elements to ensuring you have a solid plan in place. Firstly, not ever crisis is the same. For example, there are multiple different types of crisis and no one plan can be copied and pasted. However, if you focus on getting the basic and often most integral pieces in place, your team will be able to adapt when the time comes.
That's the first consideration, do you have the right team in place? Everyone reacts differently during a crisis, but some excel while others retreat. You need to know that your team is capable of rising to the challenge and driving forward rather than slowing everyone else down.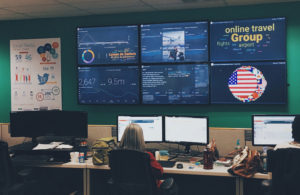 The second consideration is the technology.
There's no need to stress the point that time is of the essence during a crisis, and you need a platform in place that will alert you to the crisis when it's still containable. At this point, you have more control over the outcome and the players involved. The further you leave it the more it can escalate. Guaranteed we can all think of at least a handful of brand examples of this without even trying.
Obviously this kind of technology needs to be completely real-time, so you do know about crises before they happen.
It also needs to look beyond just social. While many modern brand reputation disasters have culminated on social media, oftentimes this isn't necessarily the starting point. So you need data that encompasses all aspects of your brand, but more importantly, your customers.
---
You might like
The 5 Step Guide: Evolving Your Customer Journey Strategy
---
Finally, you need to be able to distribute these insights, as quickly as possible. The sooner you can let your PR and comms teams know, the sooner a reactive plan can be put in place.
One of the defining factors of many brand crisis, is that the data was not shared and ultimately lived in an organizational silo. This means poor interdepartmental communication, and failure to connect the front line with those making the decisions.
While this may sound like a series of consideration that are multi-layered and difficult to practically implement, we have built a solution with this exact use case in mind. Brandwatch Vizia, our real-time data visualization platform, has market-leading real-time capability, and a seamless data distribution. What's more, the Vizia Framework and the out-of-the box integrations mean you can visualize and share insights on all aspects of the customer.
Let's get down the nitty gritty.
The data
Data is a big word, it can mean everything and anything but there are specific data points you need, at the very least, the ensure you're not enveloped in a disaster, or even when you are.
Brand volume 
One of the best indicators of an impending crisis is your mention volume.
Any good social media team will know when the brand's average online volume is. This varies of course, depending on seasonality and brand activities but ultimately, you're going to know if that graph is rendering out of the ordinary. 
Conversation topics
Ok, great. You've noticed your brand volume is 35% above average –  but don't panic. Look at the topics driving the conversation, but don't just look at one time frame. You need to know how the trending topics are evolving over time – past six hours, 12 hours, seven days. And of course, you would be looking at positive vs negative topics too.
This data allows you to identify the conversation that are out of the ordinary or just downright angry. By looking at positive vs negative your can determine the volume and history of the more negative terms.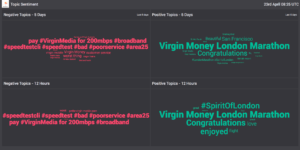 Sentiment
Topic and conversation sentiment is very important but you need a real-time window of your brand sentiment. If it's increased by 15% in the past hour for no known reason, maybe it's time to get your team together to dive into the data and form a plan.
It's also necessary to zoom out and maintain a view on your day-to-day or month-to-month performance.
While this may not alert you to a crisis in that very moment, it will uncover trends or insights that may have been unknown to you and could be the key to preventing a crisis.
Web performance
Don't underestimate the importance of your website. Knowing how this is performing, and again, knowing if anything out of the ordinary is happening is a key factor. Data points like, visits, new users and bounce rate can very quickly give you the insight needed to identify an issue. What's more, when you can view this alongside your social and general online activity, you can discern the relationships between the data and how one maybe be affecting the other.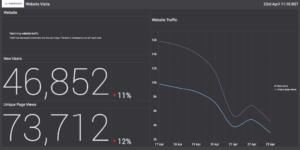 There are so many other data factors you need to consider but in the interest of brevity, I will list them without going into too much detail below.
Audience – Who is driving the conversation? What's the network effect?

Location – Is this isolated or triggering in multiple locations?

News – Has a story broken that will affect your brand or industry?

Internal data – Sales, ops, finance…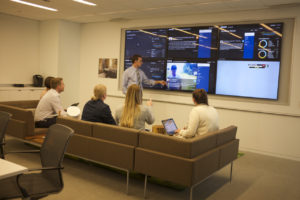 Communication
This is when your plan comes into play. Your teams need to be ready and enabled to act. Responsibilities need to be defined. Processes need to be in place.
The first port of call is internal communication. Do the key stakeholders been informed? Have the front line teams gathered as much information as possible? Brandwatch Vizia allows you to distribute reports to any screen in your organization, no matter the location meaning global teams can be informed and aligned.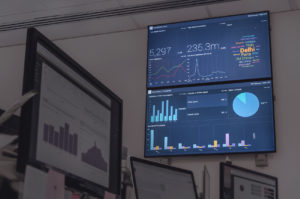 The next thing to consider is at what point external communications are made. This is a delicate consideration as arguments can be made for acting early but also holding off. There is no right or wrong answer but the more you know your customers and the more you know about the situation will help you placate the situation rather than making it even worse.
There are lessons to be learned from the United Airlines example. As the situation unfolded and gained more and more attention on social, the CEO made a statement that many thought was off the mark, and defendatory rather than sympathetic of the situation.
---
You might like
Lessons in Crisis Management From the United Incident
---
A key takeaway is to speak like a human and make sure the tone of your message is in line with the reactions and emotions of the audience.
In the event of a crisis hitting, we've laid out our top eight tips for CMOs:
Communication is key – ensure your employees know what's happening and how to handle it

When it comes to communicating publically, speak like a human

Remember the medium or channel and make ensure messaging is appropriate

Data is your friend. Monitor all sides of the conversation

Have a plan in place

Trust your people and teams

Listen

Don't underestimate transparency
No number of tips can truly prepare your brand if it gets hurtled into the social media limelight, however, the more you can do it to prevent it, the better. A tool like Brandwatch Vizia can help achieve this. Don't believe us? Come to our NYK conference in Chicago and ask our customers.
---