Building a World-class Engineering Business Culture
Editor's note: Interested in the Engineering team and what they get up to? They've got their own blog over at engineering.brandwatch.com. Head over there for insights into what makes them tick, what they're working on and other developments behind the scenes.
---
Brandwatch is an engineering company at its core.
We pride ourselves in creating great products that our customers love, harnessing the power of social and big data to provide genuinely useful insights.
With the launch of this engineering blog, we aim to lift the curtain on the engineering team: what we do and how we build products.
For a bit more context, our engineering staff are split into a dozen teams, spanning three offices (Brighton in the UK and Berlin and Stuttgart in Germany).
Each team focuses on one product or key aspect of our platform.
They are as self-contained and self-managed as possible, focusing more and more on use cases, while best practice is shared across teams via groups of technical expertise.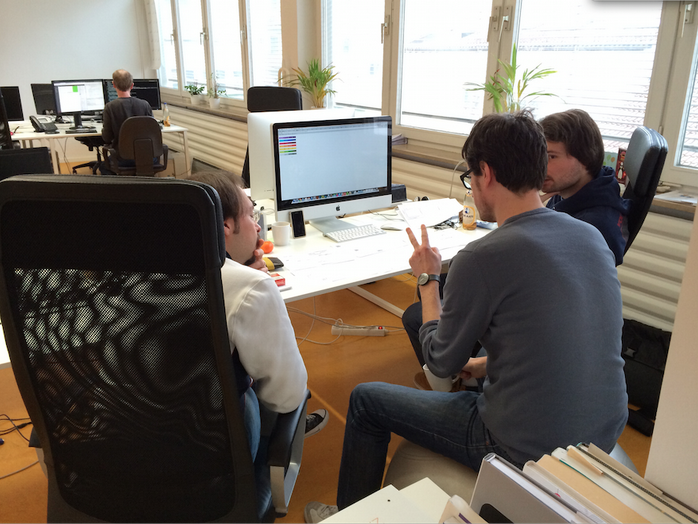 The Stuttgart Engineering team
This team structure was evolved over the last six years as we went through a more traditional matrix setup and became more agile. It is now quite reminiscent of Spotify's structure.
Over the following days and weeks you will hear more from these teams and the extremely talented people amongst them. They will share stories and insights around:
how we build products for a range of users including market researchers, campaign managers, customer service executives and sales people
our technology stack: HTML5, Javascript, Java, Hbase, Postgres … and the myriad of other tools which make developers' lives easier
the range of processes which make Brandwatch engineering more efficient: Agile, continuous integration, automated testing, refactoring and many others
We hope you enjoy these posts and find them useful.
The Brighton Engineering team
Want to work for us? As a growing company, we offer plenty of opportunity for career progression for those who are awesome and passionate about what they do.
We're Hiring
---