Product Update: Introducing the Impact Score Product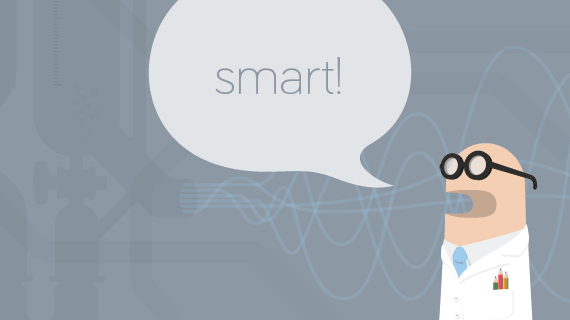 Last month we added a new score to Brandwatch that should make it easier for you to find the mentions, authors and sites that are most important to you.
As you know, we believe in doing more to give you less; we want to do the hard work for you and deliver you just the insights that you need, quickly and with minimum fuss.
Impact score does just this. It takes each mention, site and author found with your query and assigns it a score. This score is worked out behind the scenes, but is based on two things:
How much potential a mention has to be seen
How much a mention has been viewed, shared or retweeted
We utilise a number of different metrics to calculate the above factors, dependant on the type of post (site, author, mention etc), such as Kred score, MozRank and retweets, to name a few.
We then normalise both of these factors to a metric between 1-100 which becomes the Impact score.

You can then sort your sites, authors and mentions by the score, meaning that those that have the biggest potential impact will rise to the top.
'But what's it for?', you cry. Well, Impact score can be used for a variety of different scenarios, but here's an example of how it might be able to help in your everyday use of Brandwatch:
---
Crisis Management
We've discussed how to use monitoring tools for crisis management before, and Impact score gives you another string to your bow in the fight against crisis.
The score allows PR and communications teams to easily and quickly identify the most important mentions driving conversation, no matter where they originate from. Be it a recall story spreading from news sites and filtering down to social media, or a complaining tweet making its way into blog coverage, Impact score will highlight those conversations so that they can be acted on quickly.
---
Campaign Measurement

Sorting mentions by the Impact score will allow campaign managers to find and summarise the most important mentions that their campaign has generated. This means that not only can you see how many mentions the campaign drove, you can find those that had the most impact.
Sorting by Impact in the Authors and Top Sites components will allow users to quickly understand the key sources and voices promoting their campaigns across the web, all in one easy list.
---
Brand and Community Management
The Impact score allows community managers or teams in charge of social media and brand reputation management identify relevant and influential drivers of online conversation.
Sorting Authors and Top Sites by the Impact score will allow users to find advocates or influential people talking about your brand. Those authors and sites can then be nurtured and tracked.
---
Of course, there are plenty more uses for it, and we're sure you crafty people will find your own, but hopefully this gives you a good idea of how useful the Impact score can be.
The eagle-eyed among you may have noticed that the Impact score has a beta notice next to it. This is because we want to continue working on and improving the score over time – if you have any feedback about the score, please get in touch. Every bit of feedback we get helps!
If you'd like more information about how to use Impact score, and how it is implemented, please see our support page or speak to your Account Manager.
If you aren't a client and want to know more, feel free to contact us or request a demo.