Amazon Anarchy: The Questions You Probably Shouldn't Ask Alexa Topic Analysis
You can ask Alexa anything, but what will please your new smart home overlord most?
After a successful Christmas period and making a huge impression at the Consumer Electronics Show last week, if Alexa isn't already in your home she might be soon (oh, and in your car too).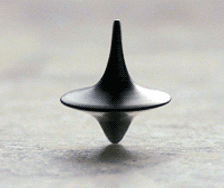 The Brandwatch Team decided to pay attention to the post-Christmas jabbering about Amazon's Alexa and examine the conversation surrounding what people have asked 'her'.
That's right, technology 'listening' to online conversations about technology that listens to you in your home.
This is what we found.
I asked Alexa to order me…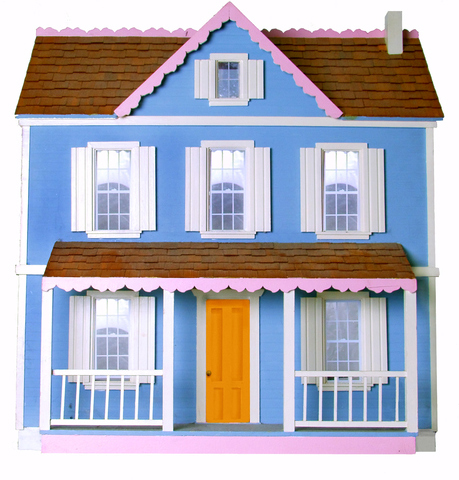 We tracked mentions of "asked Alexa" across social media, finding over 800 between 1st December 2016 and 10th January 2017.
The most prominent event in the data was the news coverage surrounding a six-year-old from Dallas who asked Alexa for a dollhouse and, hey presto, it ordered one from Amazon. But that wasn't the story. TV presenter Jim Patton was relaying the tale on air when he said "I love the little girl saying 'Alexa order me a dollhouse'," prompting Amazon Echos in range of a TV broadcasting the show going on to do the same.
Dollhouses aside, Alexa is clearly making life easier for plenty of people.
She can order all of the things you need at your command.
Took drunk ordering off Amazon to a whole new level this past weekend. Someone asked Alexa to order a pizza & this came in the mail today. pic.twitter.com/GkDwYkUYKN

— Willis (@WayofWillis) January 9, 2017
I asked Alexa to play some 🎸
Musical requests made up around 30% of the data, though not all of the people talking about what they asked for were happy with what they got.
my dad got Amazon Echo and I asked Alexa to play Nickelback and now IT WON'T STOP PLAYING PHOTOGRAPH

— baja blast beats (@ChrisMustard) January 11, 2017
Some of the mentions said Alexa had got their request wrong, but it was the more open-ended requests seemed to wield the most interesting results.
asked Alexa to play music to eat an egg sandwich to. she chose Jackson 5. ¯_(ツ)_/¯

— Rebecca "I Demand 280-Character Usernames" Watson (@rebeccawatson) January 8, 2017
I've asked Alexa to play me 'nature sounds' to help me relax and sleep. I've had waves, rivers and rain sounds and now I need to pee

— New year, new brie (@AmarettoLatte) January 9, 2017
But what about when you're feeling like a sing-along? Science Alert reported on some comments from Amazon (in amongst an article about the authorities requesting recordings from one of the devices at a crime scene) that some musical fans will find consolation in.
"Amazon also says that Echo only records data when it hears its 'wake word' – "Alexa" or "Amazon" – and stops recording once the task is completed. This means that if you asked Alexa to play Beyoncé, it wouldn't record you singing along afterwards."
I asked Alexa how to commit murder
A story that has gained the same sort of traction as the dollhouse story in the "asked Alexa" conversation is the one we hinted to above, in which police sought data from an Amazon Echo device located nearby a body found dead in a hot tub. While it is unlikely that anyone asked Alexa how to commit a murder, it is thought that music was streamed during the time of death, potentially with the help of the device, and that recordings could help authorities find a killer. Amazon reportedly denied them access to the device's information.
While we didn't find anyone reporting that they'd asked Alexa to commit murder or hide a body, asking Apple's Siri how to hide a body was once a little joke. That changed when a murder suspect reportedly actually asked Siri where he should hide his actual dead roommate.
One of the family
As Alexa becomes a bigger part of our daily lives, it appears that families are beginning to care for her.
Me: Who asked Alexa if she was all right?
Wife: Me, I knocked her off the shelf.
Me: Ha! You said you'd never speak to her! #EchoDot

— Lee Brown (@bpharoah) December 4, 2016
Kids (other than Brooke the dollhouse girl) seem to be big fans. That is unless Alexa misunderstands what they say and sends them to some incredibly NSFW places. Clearly children and Alexa aren't always the best of combos, so it's worth keeping an eye on youngsters if they're going to become friends with your new Echo Dot.
1st thing my 5 year old ever asked Alexa: "can I have a biscuit"?
Alexa: "adding biscuits to shopping cart"

— Zoe Kleinman 🎙️💻🤖 (@zsk) December 31, 2016
Last night my 7 year old asked Alexa ( @amazonecho ) to fart. She responded with a "silent but deadly" one.

— DCJayhawk90 (@dcjayhawk90) January 3, 2017
https://twitter.com/AkelahStafford_/statuses/805584065088933889
On the other hand, if you're need a break from the kids just ask Alexa to tell them a story.
What's the craziest thing your Alexa has provided you with so far?
Are you a journalist looking to cover our data? We have plenty more. Email us react@brandwatch.com for more information
---
Brandwatch Analytics
A world of consumer insights is waiting for you.
Find out more