Data Driven Dating Advice For Those Who Are Lonely This Christmas Topic Analysis

For many of us, the holiday season is about spending time with family and friends.
People tweet about travelling home, shopping for presents, baking cookies, and enjoying the company of their favorite people.
Some folks, however, are looking for Santa to bring them a special someone this holiday season. A boo, a GF, BF – call it what you will, no one wants to be alone during the holidays. With that in mind, people have taken to Twitter to share their ideas of a "Perfect Date" and what they're looking for during this most magical of times of the year.
Viral loneliness
Several posts about "perfect dates" have gained huge numbers of retweets over the past month.
One lovelorn user asked their audience to "HMU" if they are looking to "Watch 25 Days of Christmas, cuddle under some blankets, drink hot chocolate, listen to Christmas music, and drive around… to see Christmas lights." Although a detailed and exhaustive list to be sure, it pays to be clear about expectations when looking for a date.
Another hopeless romantic was equally unsubtle, offering an idea to drive through the Enchanted Christmas Light maze in Arlington, Texas.
It's the little things
Driving around to look at Christmas lights was mentioned again and again throughout the month by those looking for love.
I want somone to watch Christmas movies with make cookies and drive around looking at random houses with Christmas lights jamming to music hmu if your down for that

— conor campbell (@campbell_conor) December 4, 2017
Can't wait to drive around and look at Christmas lights with my boo 😍😍

— madison 👸🏼 (@_mpaige_) December 2, 2017
i wanna go on a date to see the lights before christmas ☹️☹️☹️

— merc (@issamerc_) December 18, 2017
Watching holiday movies was another activity people were hoping to do with a special someone.
watching christmas movies all day and falling asleep together w a boo would shmack :/

— pey (@perfectopey) December 4, 2017
Can't wait to drive around and look at Christmas lights with my boo 😍😍

— madison 👸🏼 (@_mpaige_) December 2, 2017
Many wanted to relax with their "boo" watching movies or drinking hot chocolate with a "movie marathon."
I'm tryna be laid up w my boo watching Christmas movies and the snow outside <3❄️

— $ophia (@Sophieegarciaaa) December 8, 2017
Date idea:

Get Chickfila breakfast, have a Christmas movie marathon, then get hot chocolate and drive around looking at Christmas lights.

— Coffee & Words (@coffee_words) November 21, 2017
No matter what people are looking for in their potential "boos," one thing has been consistently clear: the romantics want to keep it simple. Shopping or consumption hasn't come through as top of mind among those looking for love, something that marketers and brands should take into consideration when looking to reach these younger audiences.
A focus on simplicity and joy in the little things that couples can take part in this season may be well received by those in the festive spirit.
---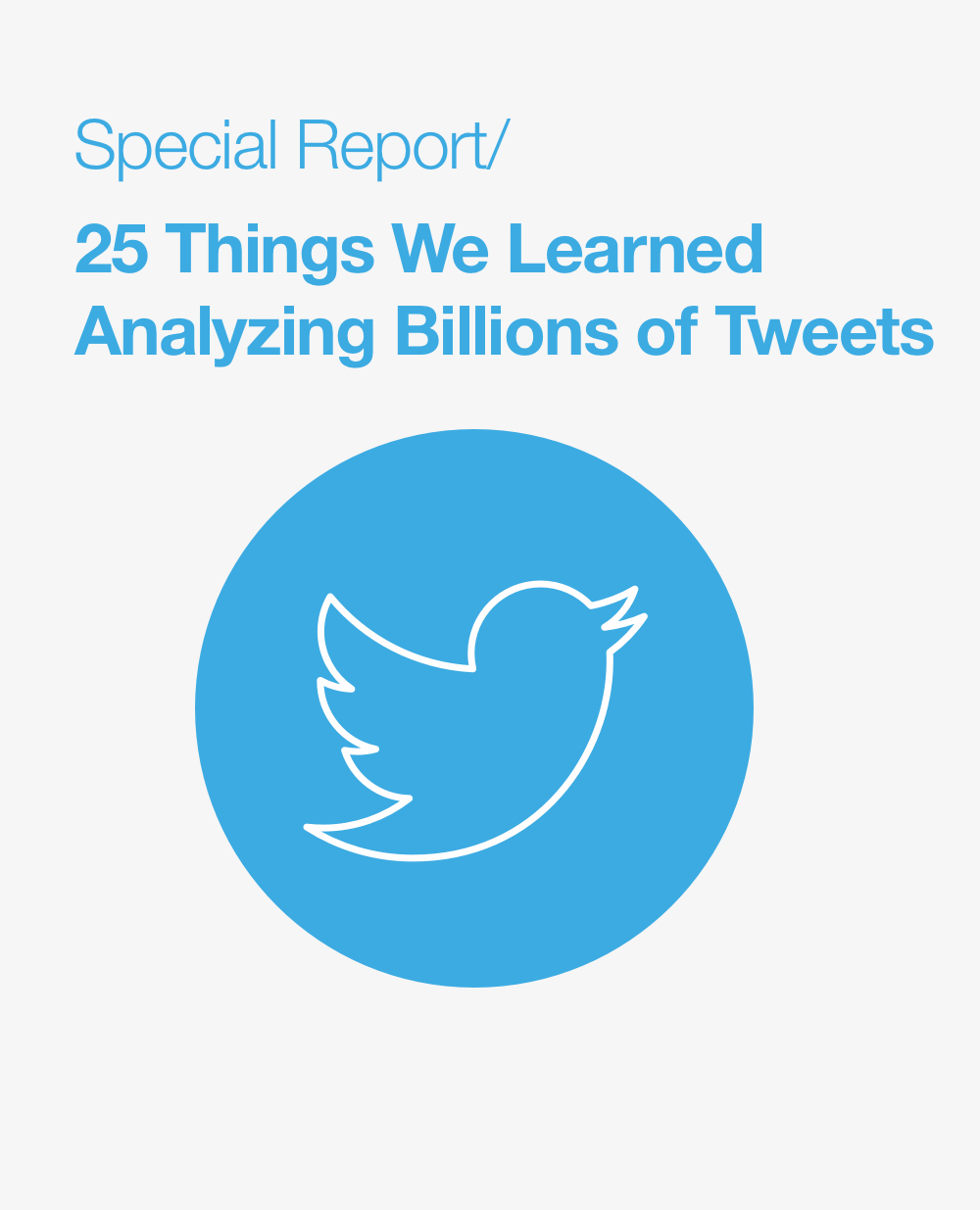 25 questions answered using Twitter data
Number five will astound you 😛
Read the report