Fidget Spinners: Have They Reached Peak Popularity? (Or, When Will This Madness End?) Trending

Fidget spinners are taking over the world. From classrooms to offices, the spinning toys (that spin, and only spin), are wielded by children and grown-ups alike.
In fact, according to @SliceIntel, they now account for 17% of daily toy sale in the US.
#fidgetspinners now account for 17 percent of all daily toy sales https://t.co/TDnR1hf25o pic.twitter.com/NUrdb0Sndn

— Slice Intelligence (@SliceIntel) May 24, 2017
Fidget spinner hype has been growing steadily, with thousands taking to the internet to rant and rave about the craze. So far, fidget spinners have peaked at over 150k posts in a single day.
But like every playground trend, the sun will go down on fidget spinners. And, for some, the inevitable death of the fidget spinner can't come soon enough.
What are fidget spinners?
In case you've not come across one just yet (and you will soon), fidget spinners are a handheld device with a central circle that's held by the user while the outer part of the contraption spins.
They are said to relieve stress and anxiety as well as help children and adults with ADHD. The science behind them, however, appears to be dubious.
Hate for fidget spinners
There's no shortage of bad feeling for fidget spinners.
Many teachers despise them. Schools have banned them.
Even dogs hate them.
Look how closely the resemble the creepy carpet in The Shining. They must be evil.
Searching for words like "annoying" near "fidget spinners" reveal thousands of mentions from frustrated commenters, suggesting that while they might be helpful for the user, they're distracting for the people around them.
https://twitter.com/arin_k884/statuses/867938989822533634
Love for fidget spinners
That said, the social data doesn't necessarily mirror the utter disgust I've experienced in my own bubble of fidget spinner skeptics.
Generally speaking, sentiment-categorized mentions are skewed positively towards fidget spinners (around 65% positive, 35% negative). Positive mentions have been growing and trending above negative for the last week or so, suggesting we are reaching a peak in popularity (if it hasn't already happened).
Where is the love coming from?
People can't seem to agree on them. This map of geo-tagged mentions in the US demonstrates just how divisive fidget spinners are.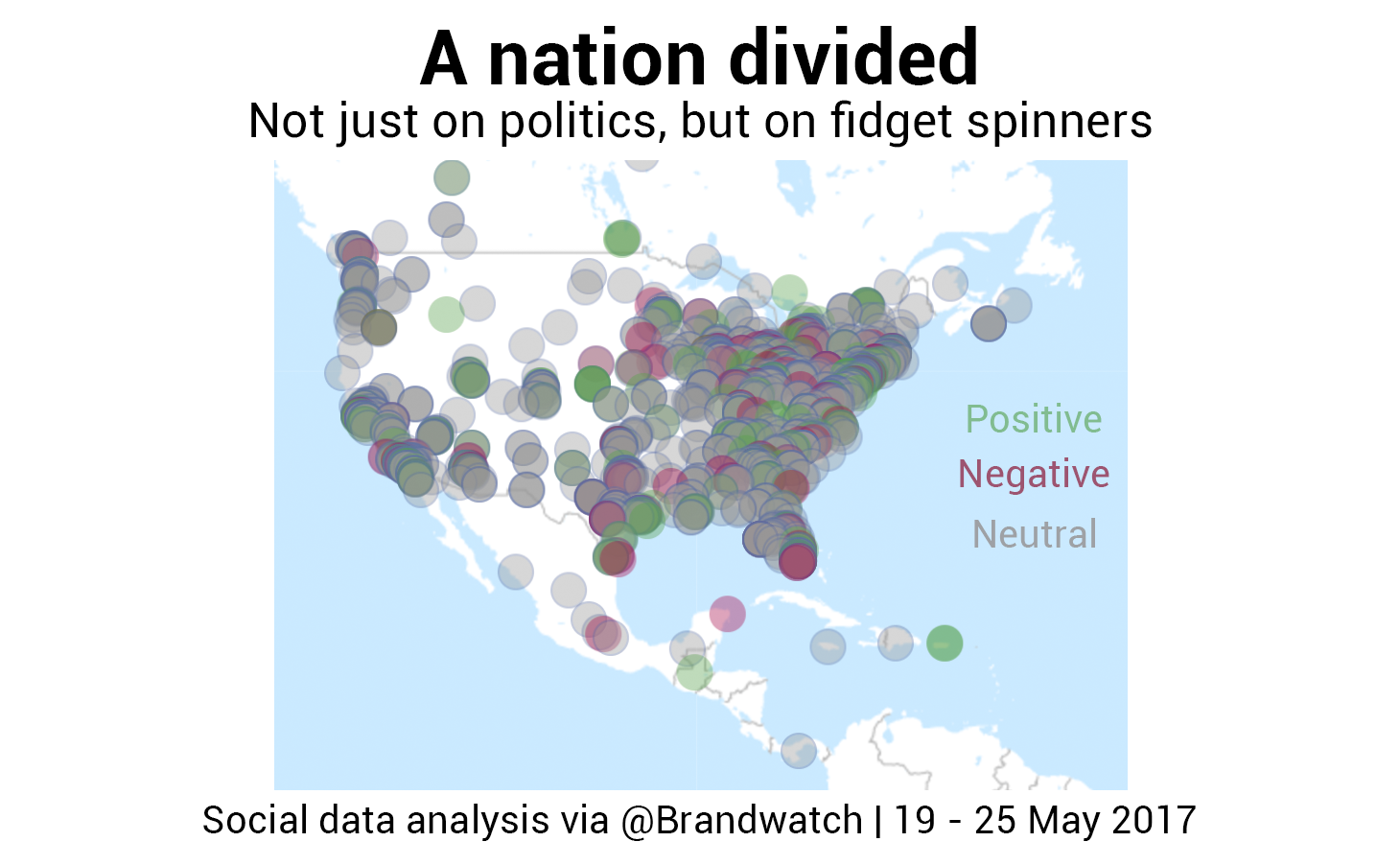 While I expected to see a deep divide between how students and teachers discussed fidget spinners online (along the lines of baristas expectedly hating on Unicorn Frappuccinos more than the general population in our recent Starbucks analysis) that's not what I found.
This chart shows sentiment-categorized mentions from the two groups of authors.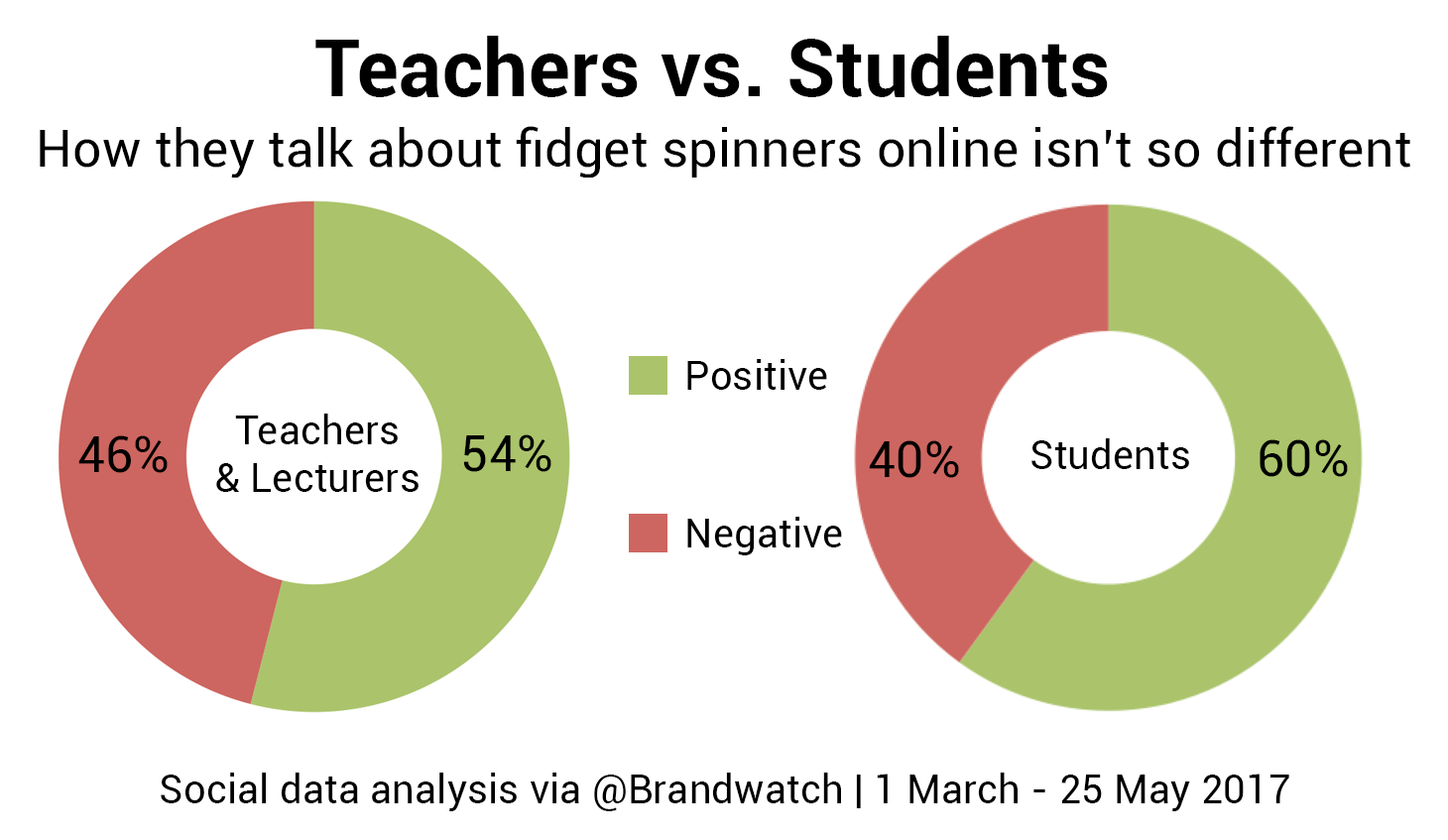 Perhaps teachers are more sympathetic to them than we think.
Also fairly unexpectedly, men seem to be singing the praises of fidget spinners more than women.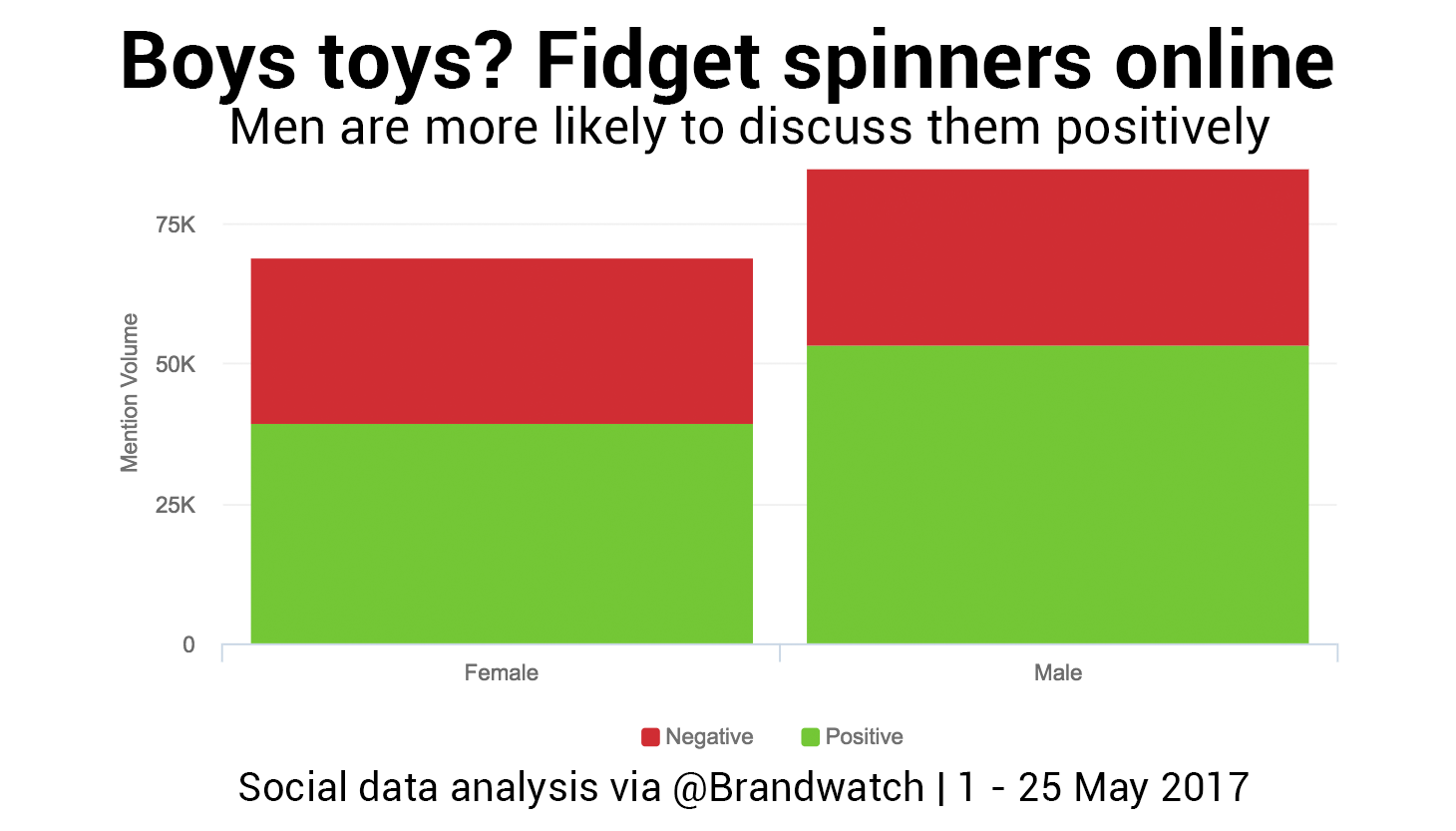 ---
You might like
Which Day is Leg Day? Social Insights On Gym Goers' Online Habits
---
Is the controversy harmless?
Fidget spinners have provided the internet with a light-hearted debate, like whether the dress is black or gold, in a time of heavy news and political upheaval.
But is the trend harmless? The spinners were originally designed for people who struggle in the classroom, but the mass uptake, debate and sometimes ridicule that surrounds them could mean that the people who find them most useful could suffer.
This tweet is one of the most popular in the fidget spinner conversation over the last week.
My understanding of the fidget spinner fad. pic.twitter.com/EGgIGYKdSb

— Mathilda Purple Procoptodon (@ArcticFletcher) May 21, 2017
Taking a longer term view, we've also seen some inter-generational friction in the tweets (and some of it between very close "generations").
https://twitter.com/GIRLposts/status/863328717480878080
these kids and their fucking fidget spinners when i was a kid we played with firecrackers

— Devon (@leathershirts) May 11, 2017
Ian Bogost of The Atlantic has, perhaps, the most depressing take on fidget spinners.
The same values that the fidget spinner symbolizes, like innovation and individualism, are supposed to produce a glorious future: life-extending technology, on-demand delivery, and hyperloop transit. But in truth, progress has ground to a halt. In its place: an infinite supply of gewgaws, whether apps or memes or tops. Each fashions a new itch, whose scratch offers a tiny, temporary relief that replaces broader comforts.
Of course, an infinite supply of gewgaws is the least of our worries.
If fidget spinners evolve and become intellectual, we are all fucked.

— Cupphead (@RubnTugCowboy) May 20, 2017
Are you a journalist looking to cover our data? Email us at react@brandwatch.com for more information.
---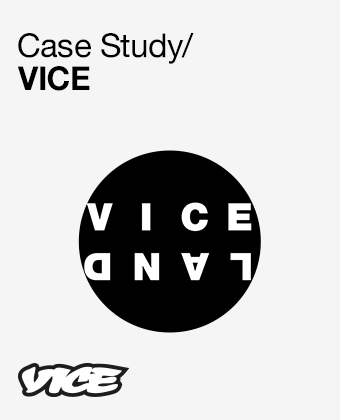 Using audience insights for a smart launch
Download the case study and learn more.
GET THE CASE STUDY