Apparently, we see over 3,000 different advertisements every single day.
Brands spend millions of dollars to appear everywhere we look, whether it's on buildings, TV screens, concert arenas, or shop windows.
But which brand appears the most?
The most popular logos in the world
Using Brandwatch we collected over 250 million images shared on Twitter and Instagram.
Then, using Image Insights (our logo detection technology), we analyzed each picture to see if a logo was present.
This revealed the most popular logos – by visibility – across the planet.
Europe 🇪🇺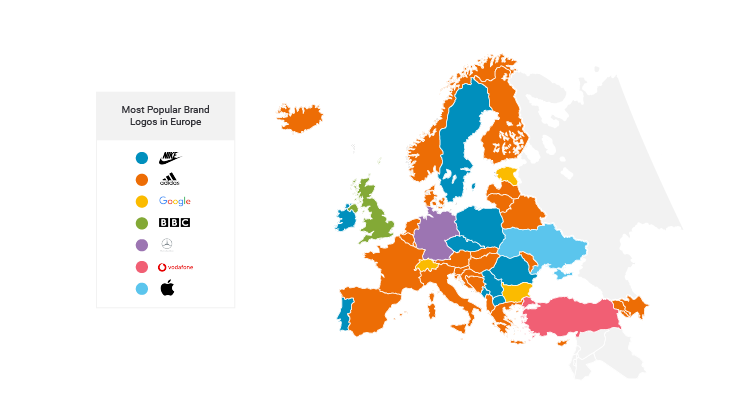 Adidas leads the way, pictured most in 29 of the 51 countries monitored.
Nike comes in second, photographed most in Poland and Portugal (perhaps because Nike sponsor the national football teams).
Interesting outliers include Mercedes-Benz, Vodafone and BBC, who are pictured most in Germany, Turkey and the United Kingdom respectively.
United States 🇺🇸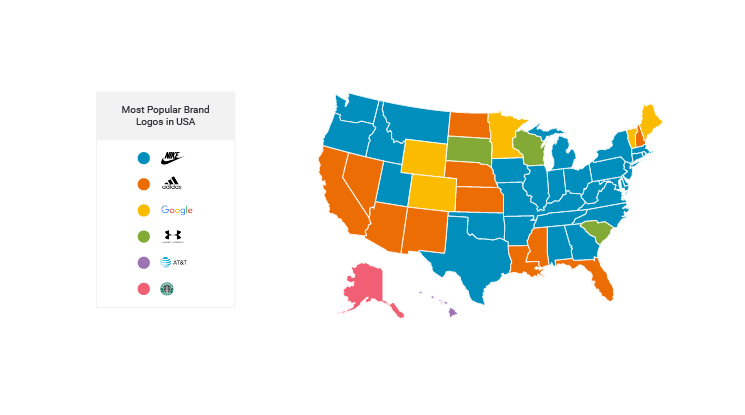 Interestingly Nike beat Adidas in the US, pictured most in 29 of the 50 states.
Google comes in third (behind Nike and Adidas), mentioned most in Colorado, Columbia, Maine, Minnesota, Vermont and Wyoming.
Interestingly AT&T is pictured most in Alaska and Starbucks is pictured most in Hawaii.
South America 🌎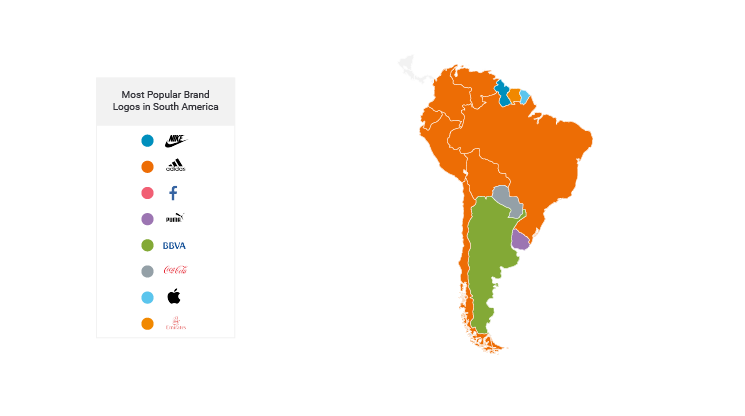 Adidas comes out on top again, pictured most in seven countries including Brazil, Chile and Peru.
BBVA is the most pictured brand in Argentina, while Coca-Cola is pictured more than any other logo in Paraguay.
In Uruguay, Puma is photographed most, perhaps due to its national football team sponsorship.
We combined every image from each country to find the 100 most popular logos in the world. Here are the results:
To see the full list and many more insights, download our free report. 
---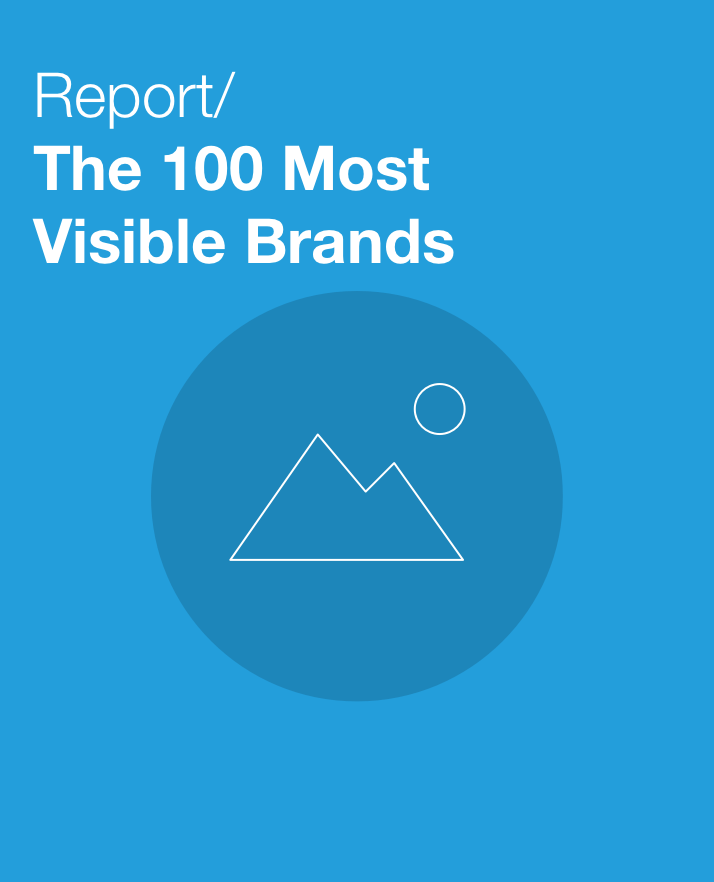 Discover the most visible brands in the world
Download the free report.
GET THE REPORT