Research Shows Twitter is Driving English Language Evolution Marketing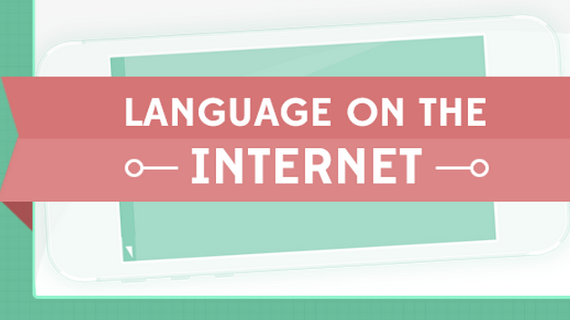 It's no surprise that technology has been a driving factor in how we communicate. 140 character limits, the need to be succinct and other prevailing memes have transformed the ways we talk to each other online.
It's not rare to hear celebrated literary experts lament the demise of the second-most widely spoken language in the world, but seldom to we ever witness any evidence of such change beyond the anecdotal.
Accordingly, we have taken it upon ourselves to conduct our own research into how social media is helping drive evolution in the English language.
---
Deviating from official English
Twitter users are the least literate of the internet users we looked at, with 0.56% of words on the network being either misspelled or otherwise unofficial, perhaps due to its stricter character limit.
Twitter                 0.56% or 1 in 179
Google+              0.42% or 1 in 238
Facebook            0.31% or 1 in 323
Forums                0.18% or 1 in 556
Americans tend to deviate slightly more than those based in the UK, with the Brits at 0.53% and the USA at the global average of 0.56%.
Interestingly, tweeters have been getting increasingly literate over the past few years, getting 0.01% more literate each year since 2011 – is this a result of increased adoption of auto-correcting devices perchance?
Females are more likely to deviate too, using unofficial language every 169 words, whereas males do it once every 192. The fairer gender are also responsible for elongating words like arghhh, awwww, soooo and ahhh much more than males, who instead prefer to shorten them to things like gonna, wanna and kinda.
The most common form of 'error' is the exclusion of apostrophes, resulting in words like im, wont, cant, theres, hes, womens and parents.
The second most frequent deviation was the usage of acronyms, the widest used of which was LOL, followed by WTF, LMAO, YOLO, OMG and FFS.
In terms of the actual words that are misspelled, here are the favourites:
definitely
separate
embarrass
achieve
surprise
weird
government
argument
We found out plenty of other interesting things, which we'll write about more soon, and you can discover others in this infographic, put together by our friends at mycleveragency.