Nutella is one of the most adaptable food products in the world – it's at home on toast, in milkshakes, as ice cream, and on basically any dessert. In fact, as you'll find out in this post, you can put Nutella on almost anything.
Given how adaptable Nutella is, it's no wonder that there's so much user generated content around the product online. It's something we wanted to explore.
The newly launched Brandwatch Image Insights is an incredible tool that can detect logos in photos posted on social even when they're obscured. The Brandwatch React team couldn't wait to get our hands on it. We decided our first analysis would be on something we loved: delicious hazelnut chocolate spread.
Of course, if you don't care about logo detection and just want to look at beautiful pictures of Nutella in various scenarios, don't worry. You've also come to the right place.
70% of visual Nutella UGC goes unnoticed
Thousands of people have taken to social media to share their photos that include the Nutella logo.
But, given that so many of the logo's appearances in them are either passive, in the background or self-explanatory, not everyone tags the brand in their posts.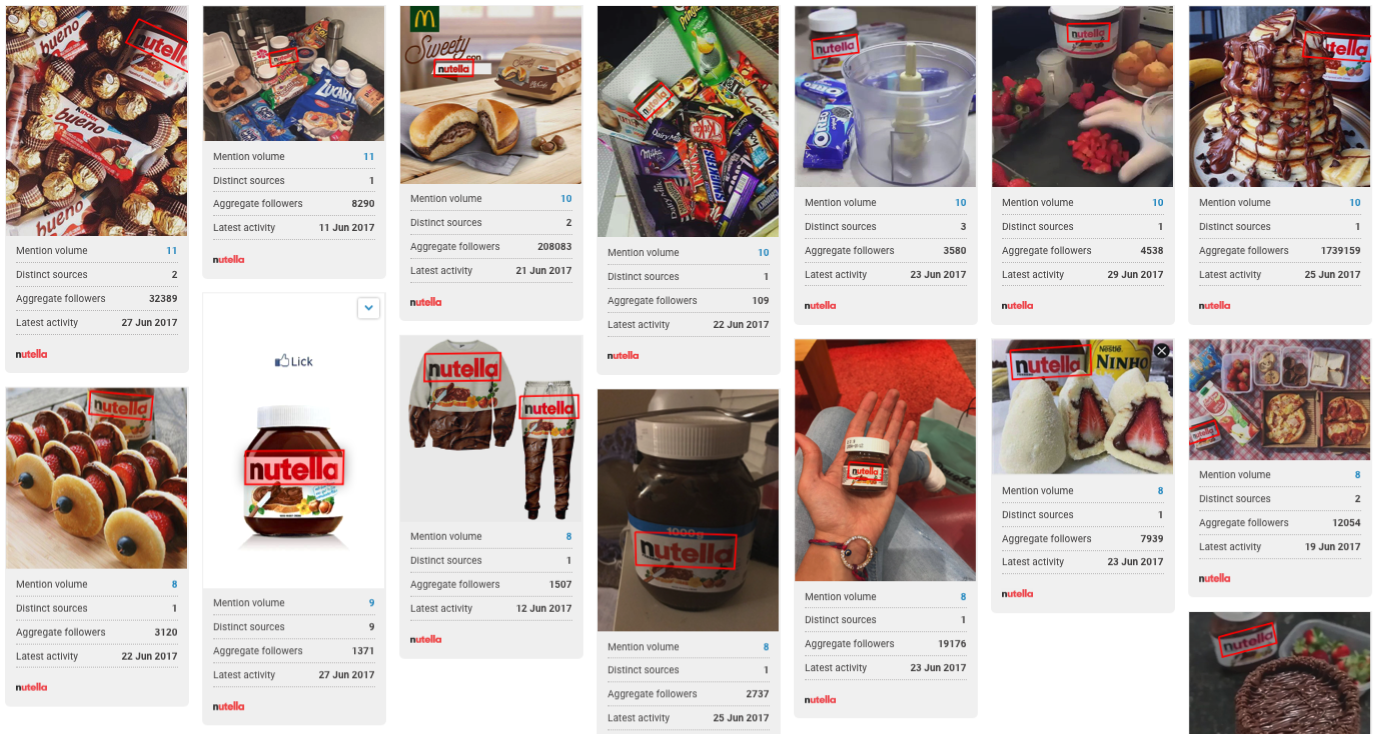 In fact, between 2 – 28 June 2017 we found 7,883 instances of visuals shared with the Nutella logo somewhere in the shot. Over 70% of these mentions didn't include a reference to the brand in the accompanying text.
As a brand, finding out that an enormous chunk of the people talking about your product is completely off your radar can be a little uncomfortable. This is why logo recognition is so important.
---
You might like
Five Reasons Why Brands Need To Invest In a Logo Recognition Tool
---
Freak shakes and pancakes
The array of situations in which Nutella can be used is vast, but studying how popular images featuring the logo are can offer good clues on the latest trends and inspiration for new campaigns.
Nutella on pancakes is a huge part of the conversation (and that's a given, really).
Chocolate Chip-Banana Nutella Pancakes. pic.twitter.com/9UMwQsPDM8

— Food Porn (@dreamfoodz) June 22, 2017
We also found Nutella featured in this "freak shake" shot. Freak shakes (basically, enormous milkshakes that incorporate all kinds of confectionary accessorization) have rocketed in popularity over the last few months. If buckets of Nutella haven't already been used to top up these enormous desserts, they will be soon.
Lo que deseo en este momento y a toda hora pic.twitter.com/4bsDTSTXiT

— ⚠ No Limits ⚠ (@brianvillegas23) June 21, 2017
Just freaky
But not all of the instances of the Nutella logo we found were…normal. We were surprised to find some people enjoyed Nutella in a burger.
— Mohammed #18Nov (@24Puzzle) June 17, 2017
Tasty sponsorships
Outside of the ways people eat Nutella, the brand's presence at sponsored events can also be monitored using Brandwatch Image Insights.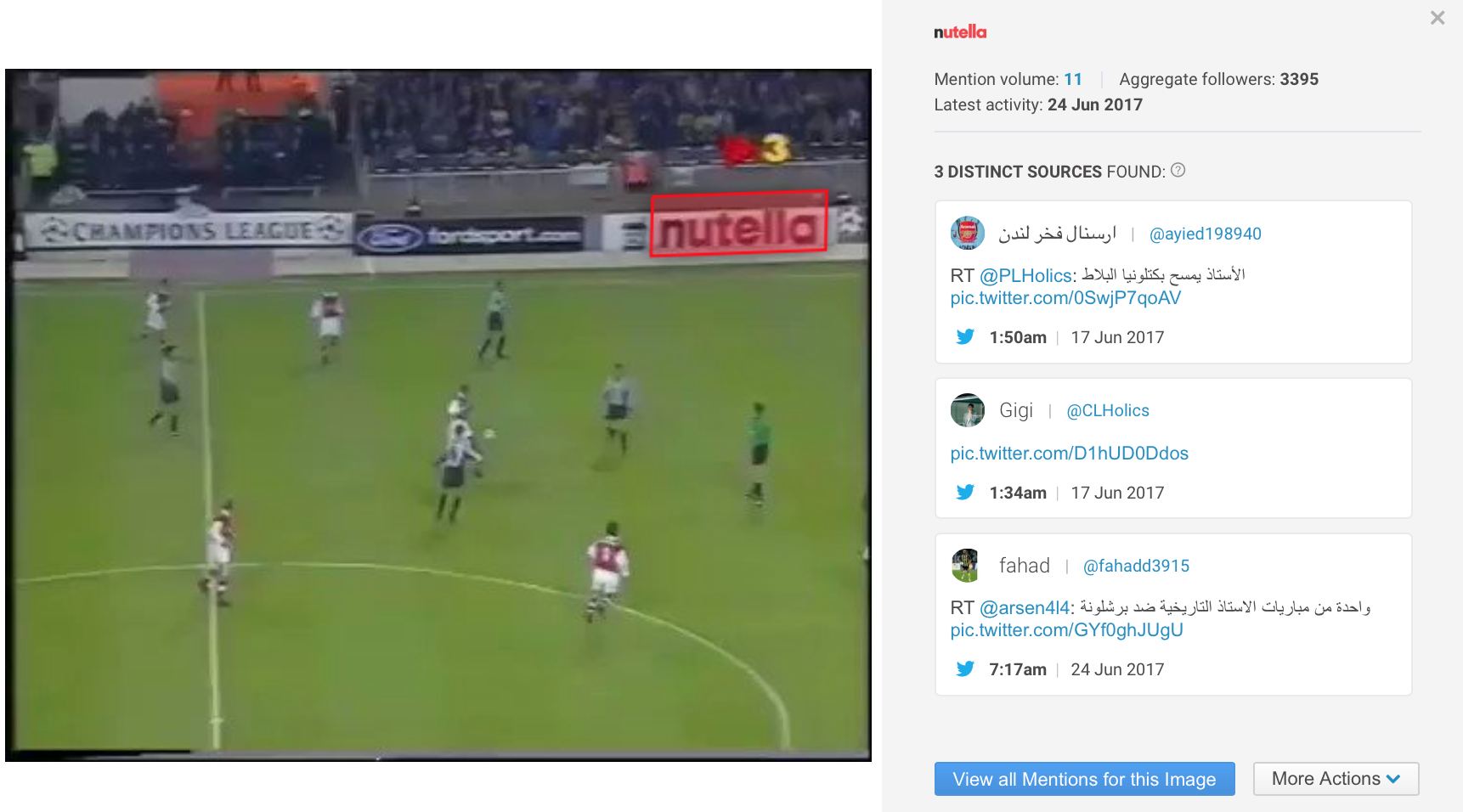 While tracking ROI on event sponsorships like the one above has always been difficult, logo detection means brands can now keep track of how subsequent images are shared online even when the person who posted it is focused on the pitch and not the surrounding ads.
Different shapes and sizes
The images returned by our logo search showed an incredible array of Nutella products.
From the smaller "Nutella & Go" packs and one-use spreadable pots to bucket-sized tubs of Nutella (and bigger), there were all kinds of products being shared in different situations.
Many of the images we saw may not have been official Nutella products but carried the logo – like Nutella lipstick, Nutella clothing and, for some reason, syringes filled with Nutella. Brandwatch Image Insights is a great tool for alerting brands to unsolicited use of their logos in images that may not have been otherwise detected. This, coupled with alerts, that can let key stakeholders know when the conversation changes, can help boost a brand's online protection and ability to react quickly to online events.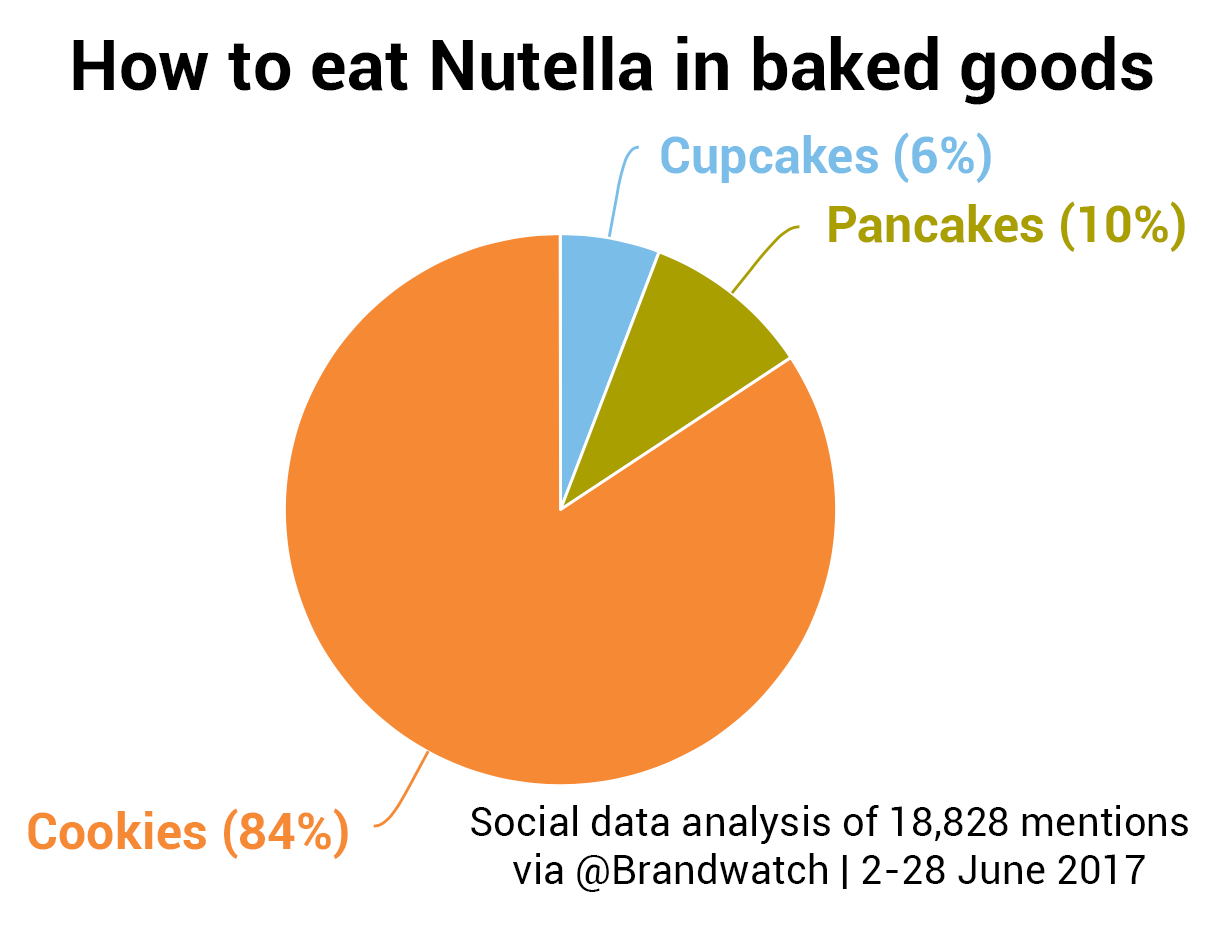 The different methods of consuming Nutella are also many and varied. From simple shots of just a tub and a spoon and babies eating it with their hands to elaborate cookie and cake recipes, there are all kinds of fans of it.
We coupled this research with some good old fashioned social data analysis to see what kinds of baked goods people were talking about most alongside Nutella, and it appears cookies are a far more popular way to enjoy it than pancakes and cupcakes.
Analyzing the different ways Nutella or any product is used using social data and logo detection can provide valuable insights into customer behaviour without disturbing the customers in question.
If you'd like to learn more about Brandwatch Image Insights, why not join our Image Insights webinar on 11 July or if you're ready to talk now get in touch to book a demo.
---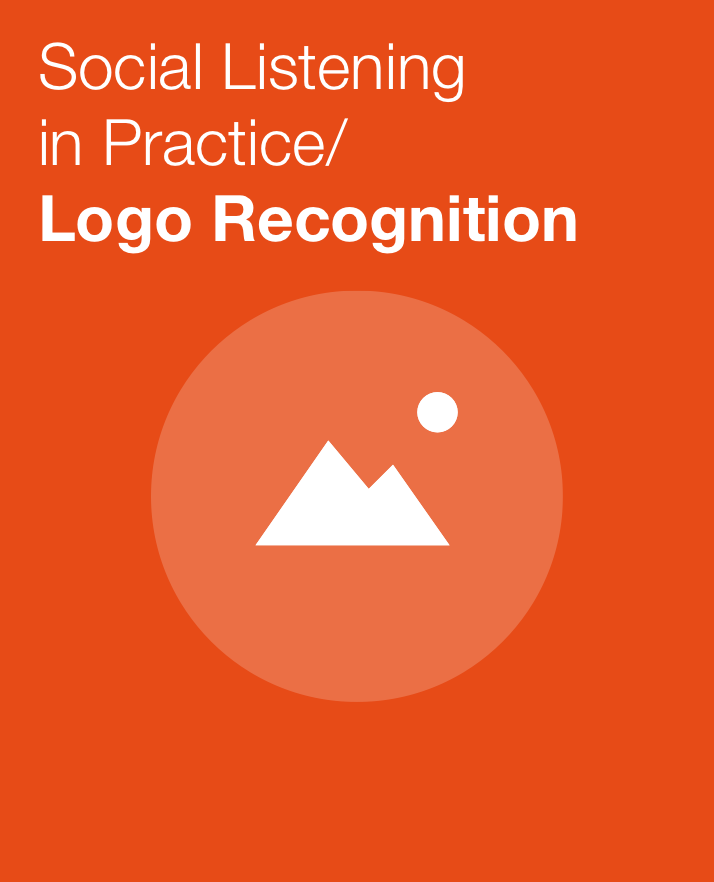 See Image Analysis in Action
Learn how to revolutionize your marketing and insights teams with image analysis.
Get the guide