Over the course of CES, a number of brands created a large amount of buzz – but none more so than Intel. The tech giant ranked highest in social mentions and impressions by riding a wave of media coverage sparked by the Tuesday night keynote speech from CEO Brian Krzanich who ended his presentation on a bang.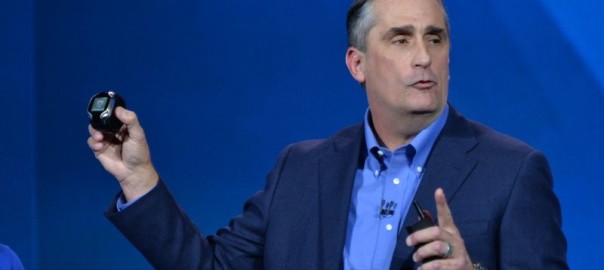 Krzanich announced that Intel was pledging $300 million toward tackling the lack of workforce diversity in Silicon Valley, which prompted media outlets such as MarketWatch and Engadget to declare it was the most important news unveiled at CES 2015.
Krzanich's announcement, along with an enthralling discussion about the so-called "Connected World," powered the by the Internet of Things, catapulted conversations on social media.
---
Breaking down the numbers
Over the course of 24 hours between last Wednesday and Thursday, Intel raked in over 32,000 mentions on Twitter alone, another 1,000 or so on Facebook and more from news outlets keen to report on the move by the company.
Almost 6,000 of those mentions were attributed to Intel's partnership with Feminist Frequency (@femfreq) and more than 2,300 mentions came from their connection to The International Game Developers Association (@IGDA).
Hashtags trending throughout Intel conversation came from people talking about both the diversity announcement and the product unveilings. Product-related hashtags receiving the greatest volume of impressions showed #intel, #gamergate, #wirelesscharging #realsense and #drones as the top 5 trends.
Intel's product announcements drove conversation, too, with its Compute Stick drawing 1,963 mentions, wearable drone camera called Nixie with 1,868 mentions, Curie module at 1,261 mentions, RealSense technology pulling 1,226 mentions, and a 3D printing discussion that added another 921 mentions.
---
Which news outlet made the biggest impression?
Intel has driven much of its CES 2015 conversation through blog posts about the future of computing and a live stream of the keynote, which, with more than 20.3 million impressions, were among the top five most-shared pieces of online content relating to the event.
As for media outlets, The Wall Street Journal and CNET have generated the most impressions across online conversations.
Leading the pack with a combined 34,974,446 impressions was Don Clark's Wall Street Journal blog post "Intel Pledges $300 Million in Workforce Diversity Push" and a single tweet from the newspaper's digital publication WSJD. Following, was CNet's stream of the presentation that got more than 8.7 million impressions.
Methodology: Text100 used Brandwatch to monitor online news, Twitter, Facebook and discussion forums between January 7 and 8, 2015. We tracked and analyzed more than 34,000 U.S. CES 2015 mentions about Intel Corporation over this period.