Mobile Consumers Infographic: The Ever-Expanding Influence of Smartphones Marketing

Have a look around you. Where is your phone? Perhaps it's in your pocket or sat on the desk next to you. In all likelihood, it's not far away.
Nowadays, smartphones have become somewhat of an extension of us – used to keep in contact with friends and family, up to date with the latest news, to order last-minute gifts, provide us with directions, and play games (amongst many, many other purposes).
They've made our lives easier and have simplified so many tasks – for instance, purchasing goods online. Where we once had to rely on a desktop computer and enter loads of details repeatedly, we can now order products in a few clicks on a phone. In fact, m-commerce sales are estimated to reach $626 million by 2018.
It hasn't taken companies long to clock on to the fact that we're increasingly using our phones to research and buy things online. Brands are using social media to create an immersive, friendly experience to suit their audience and with developments like 'ambient commerce' (where needs are anticipated and goods are provided automatically) emerging, the future certainly looks interesting.
The portrait of mobile consumers has an ever-changing face

With thanks to Maureen Sanford, one of the creators of this Voucher Cloud infographic, for the introduction.
---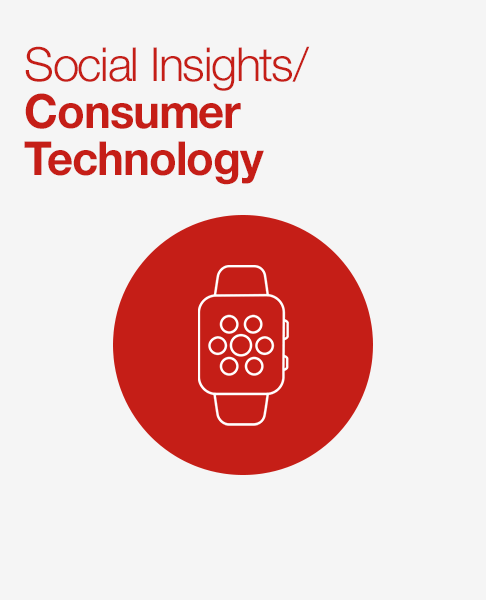 Consumer Technology Report
Download the report to learn more.
GET THE REPORT