Price Expectations vs Reality: The Travel Industry Marketing
Nothing fills your heart with more joy than the thought of a holiday.
People just can't resist some well-needed R&R.
Even in the light of the recent financial crisis, tourism is on the up with 1.025 billion people taking a break in 2011.
It is such a vast market place it would be easy to get swept away in the tide of conversation around vacations.
The Travel Distribution Summit
We recently exhibited at the Travel Distribution Summit Europe, which was attended by a plethora of travel suppliers.
Hotels, airlines, cruises, ferries and car rentals were all there to learn new insights from a list of industry experts.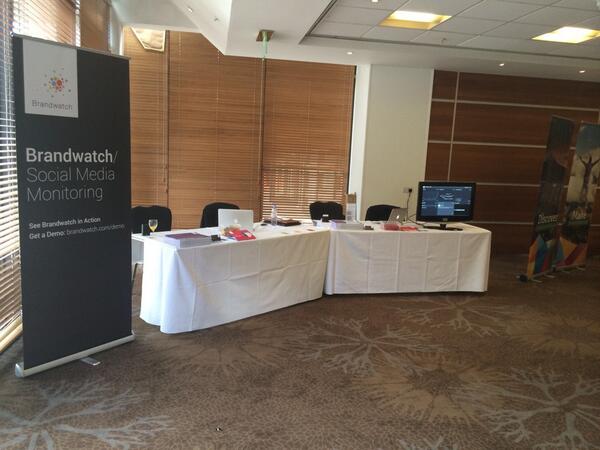 But they differ so greatly within their own sectors, let alone as a whole, that trying to impart interesting and practical knowledge can be very difficult.
If you take a glance at the airline sector you would assume that the customer base for EasyJet would be very different from those who are travelling by Emirates.
But, do you know that this is true? Does a brands perceived reputation match customer expectations?
Price and Expectations
Price is a defining factor that can have a dramatic effect on customers pre-purchase evaluations.
In our recent travel report we analyzed nine global brands, which have garnered strong associations in regards to costing, whether it be either premium or low cost topics.
When evaluating their perceptions we found that many of the airlines fulfilled their primary objectives in relation to price.
Ryanair was heavily associated with low cost topics alongside EasyJet, while Delta and Emirates conversational topics were in line with their luxury personas.
It's important that airlines and other travel brands position themselves appropriately in relation to their social reputation.
If companies do not match audience expectations it can cause a negative reaction from their core customer base.
By analyzing brand reputation marketing teams can assess if their messaging has been effective.
If it is not aligning with customer expectations changes need to be made to make sure that a brands tone matches what they wish to display to a target audience
Dig Deep
When tracking brands it is essential to go beyond the idea of simply monitoring your own social activity.
Researching author groups and overall industry topics in relation to competitors will help a brand to develop a broader understanding of what is important to consumers.
The further you segment the data, the more insight you will gain.
For instance, airlines that are associated with budget holidays can look at the demographics of those who discuss them in relation to professions or location to further target their marketing strategy.
This can be applied to not only airlines but all brands in the travel industry and beyond.
Brands should look at all the small grains of insights that make up an ocean of social conversation.
download the free report now