3 Methods to Generate Actionable Marketing Intelligence Marketing
Last time we chatted about the importance of grabbing audience attention online, and how people make decisions with their three brains. This post is all about how to get insight from social media to feed these three brains, and grab that audience attention.
These measures may not be what you've used before or heard of before, but the system works because of three simple brain biases:
Our brains confuse familiarity with liking, the more familiar something is, the more we tend to like it.
Social proof to further reinforce that similar people use the brand, products, and services in similar ways.
Confirmation bias, to provide the information and evidence that it's ok to purchase because our brains generally have a tendency to interpret new evidence as confirmation of pre-existing beliefs.
You'll also notice we're analyzing data from the customers' perspective, not the brands. The magic happens at the customer level because it's their attention you are trying to grab. The idea is to use principles of decision-making to make designs and concepts easy for the brain to process, which encourages more interaction.
Visuals for the reptilian brain
The reptilian brain is largely responsible for decision-making, but it does not understand language. You now know why visuals work so well in social, they appeal to our reptilian brain – they grab our attention.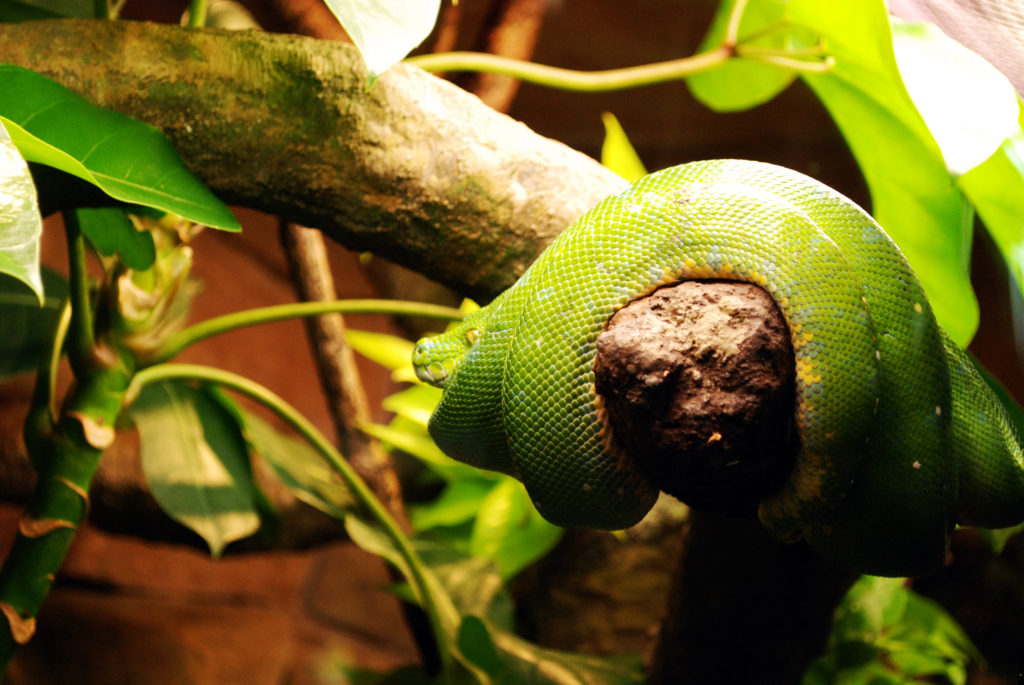 But it's safe to say that most people have had a stock photo overdose – one way to grab more audience attention is to think more carefully about the visuals you use!
The good news is that there is a way to mine social media to understand what visual elements will grab audience attention, I like to use lifecasting analysis for this. Lifecasting analysis specifically looks at the life context of purchase and use of products and services – why people buy them and how they choose to consume them.
The science behind this is in reminding people of the success of your product and showing them that people like them use the product and the situations they use it in. This reinforces social proof and increases familiarity in the mind of the customer.
It's a broad concept to get but let's look at this in practice. Let's take fitness bands. Why do people purchase a fitness band? Around 40% of customers on social media say it's because they want to track their steps. Seems logical, simple, right? Take a look at FitBit's TV advert.
It's pretty clever, with lots of different use cases there. It shows potential customers that people like them use a FitBit. This advert has had over 4 million views online, but the only thing that's missing is people walking, counting steps. Most people want to purchase fitness bands to count steps, so show them that people like them use FitBit!
Emotion for the middle brain
The middle brain is also largely responsible for decision-making, and it's governed by mood and emotion. So, how do your customers feel about your brand or your product? How do you want to make them feel? Personally, I don't think there is enough conversation about emotion; there's a lot of chat about sentiment but not emotion.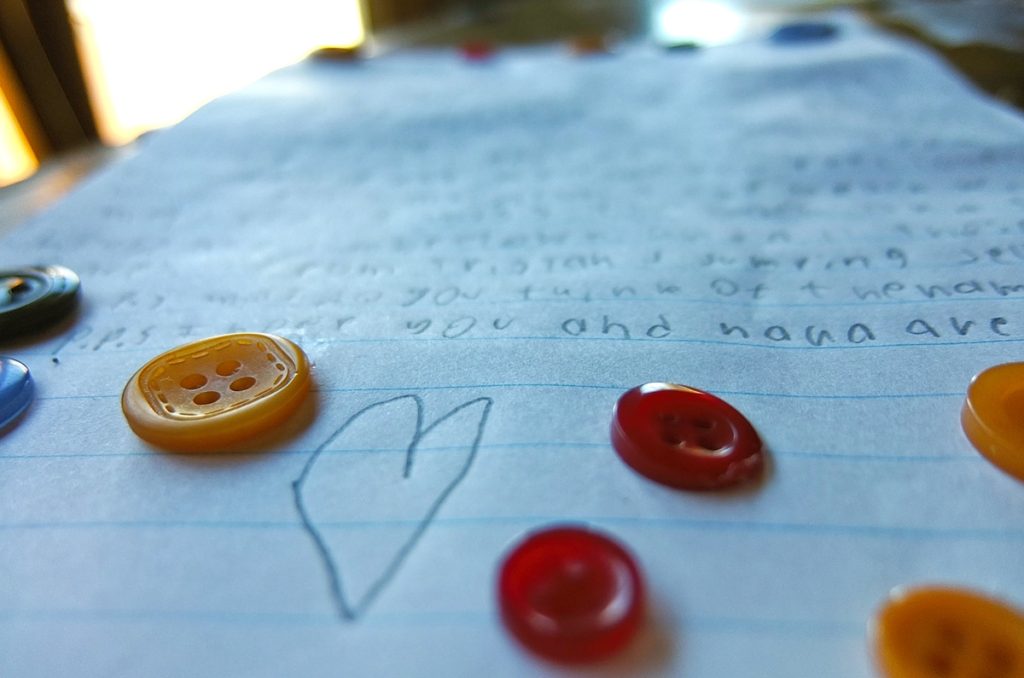 Sentiment isn't going to help you create better content but emotion will. Emotion can be shown in visuals and copy but you need to know how you want to make your customers and your audience feel. There are tools out there that help you to analyse what drives certain emotions towards your brand (Adoreboard is one example).
I suggest you start by finding out your brand's emotional signature to see how you already make them feel and use this familiarity to grab attention and increase liking. Or think about how you help them solve their pain points – our brains are terribly, terribly selfish and if you can show people how you help them, they are likely to pay more interest in what you are saying.
Logic for the executive brain
Contrary to popular belief, the executive brain is not responsible for our decision-making – it's the non-conscious parts of our brain that have the most responsibility for the decisions we make. The executive brain is home to logic and reason. It understands language but is not responsible for most of the decisions we make.
The executive brain doesn't really like complexity and will seek shortcuts to make decisions, and is susceptible to confirmation bias. Did you know that the non-conscious parts of our brain (reptilian and middle) drive our decision-making so much that we've pretty much already made up our minds on what to purchase by the time the executive brain is engaged, we just need to double check it's ok.
This can be great news if you know how what information people are looking to confirm. I measure decision-making heuristics to know what key information people need to hear to confirm it's ok to make the purchase. Nudging behavior isn't always so much about persuasion; it's about removing barriers to purchase, and this is what we need to achieve when the logical brain kicks in.
Let's take hotel room purchases as an example. What information do you need to make a quick hotel purchase?
There's brand and price of course. There are many independent hotels in the world and many around the same price, so looking beyond that, what comes next? I analyzed a lot of reviews to understand this, and the answer is location, cleanliness, and service. Look at how IBIS Styles sell their hotel rooms…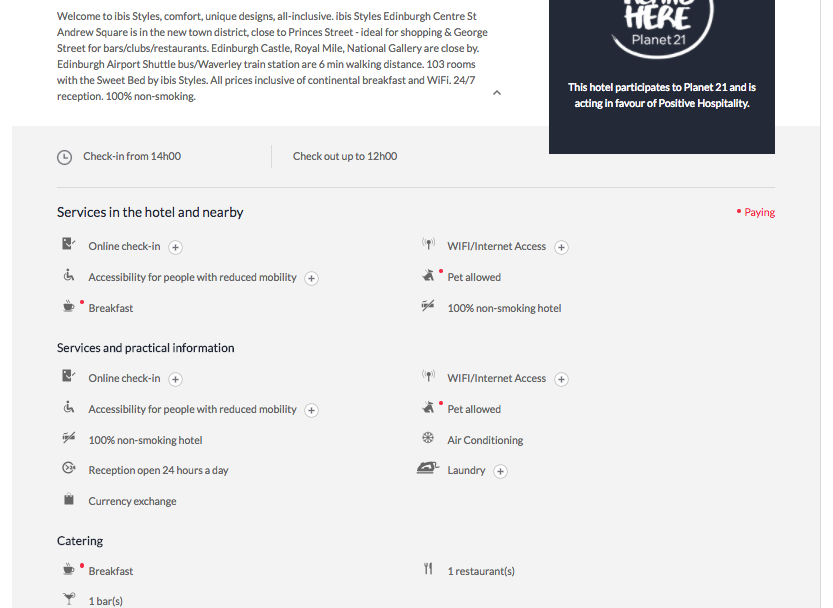 Far, far too much information about the wrong things. This webpage isn't going to help people make a decision on a hotel room. You need to know what criteria they use to make that final purchase – it's likely not to be 100% logical or cover all attributes you may think. Using decision-making heuristics to find out what they are will help you remove barriers and nudge behavior.
Using social insights in marketing
Measuring keywords and broad topics aren't going to help you create better content – to create better content you need to look to your customers and their behavior, you need to understand how they make decisions.
Think of your visuals as how you grab attention, the emotion as how you provoke interest and your copy as the final nudge on how to convert action. All these insights are there waiting to be found in social; you just need to know the right metrics to use to find them and stop focusing too heavily on your brand – focus on the customer!
If you want to learn more about how to use social insights in your marketing, hop across to www.drjillianney.com and sign-up to my newsletter. You'll be in good company with Vodafone, the IPA and Sky, and find the new metrics you need to measure to make your marketing more effective.