Elevating Your Content Marketing Strategy with Data Marketing

When taking on the task of writing a blog about content marketing, I faced the reality that this blog will constitute a drop in the ocean of content marketing…content.
We are awash with tips, facts and stats about the ubiquitous strategy but few brands manage to truly nail it. Why is that?
Undoubtedly, there is a secret sauce involved – have you got the audience? Have you got the tone? Have you got the channels? And even when all of these factors are firmly in place, are they the right ones?
An audience is great – but is it the right one, and do you know if you're giving them what they want? Understanding who you're targeting may well be one of the most important ingredients in this marketing pie. 
What about the channels? We live in a world where information flows more freely than water so knowing which channels are appropriate for your brand and customers often is the result of an educated guess.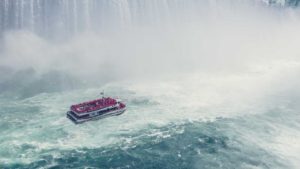 What if there was a common denominator that could help take the guesswork out of content marketing and help marketers deliver the right content, at the right time, to the right people? Yes, I said it.
Naturally, we're somewhat biased at Brandwatch but we think data is this missing link. Using data to fuel marketing strategies is not a new concept but there's a right way and a wrong way.
Let's walk through some of the considerations that senior marketers should bear in mind when guiding their teams and driving their content marketing strategy forward, and the companies that are already leading the way.
In a sea of data, where do you start?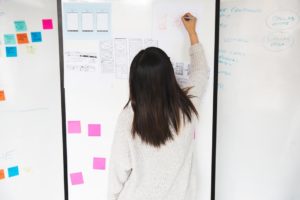 Let's face it, there's a dizzying amount of data out there – more than we could ever hope for – but ultimately this makes the challenge even greater. I won't dwell on the age old recommendations of understanding what your objectives are and making sure your goals are SMART. This, however, is a good starting point.
Secondly, what is your team's content strategy trying to achieve? Is it a top of funnel approach or thought leadership for your existing customer and prospect base?
The next step is figuring out what kind of data can best fuel that strategy. More often than not, the data we need is right at our fingertips. Think about the mountain of customer data that is already in your database or the amount of knowledge that your customer facing and commercial teams have logged.
Not leveraging data effectively is not an isolated problem:
Companies seek deeper insights from the massive amount of data at their disposal but estimate that they are analyzing only 12% of the data that they already have, leaving 88% of it on the cutting-room floor.
There are some obvious starting points such as Google Analytics; when you are already producing content is essential to understand what's resonating, what's effective, and what needs more work.
Again, we're biased, but social listening tools allow your team to carry out relevant research on your target audience or industry. The more knowledge you have of emerging trends, industry news and audience preferences, the easier it will be to deliver targeted and effective content.
One brand that has excelled in using the data available to them is Spotify. Last year the brand launched their '2018 Goals' campaign which took a pretty hilarious look at some of its users' behaviors on the site.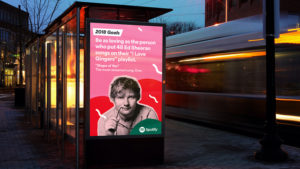 The brand's data-driven approach is brilliantly simple as it uses data freely available, nails the tone with its target audience and uses channels that allow for maximum exposure.
Not only does this campaign tick all the right marketing boxes, but it reaches customers on a personal level (more to come on this). Music is highly emotive which means brands must tread carefully, but it can result in driving deeper, long-lasting relationships with customers. Which we all know is a very good thing. 
Spotify did just this, and compounded the '2018 Goals' campaign with the 'Year in Music', whereby they created personalized playlists for users based on their listening behavior over the previous year.
We had this idea to return to people their music history. For 130 million people, each got an individualized email to an individualized link to an individualized experience that shows what they listened to throughout the year, and what artists they helped break. It allows them to brag about it and share it.
---
You might like
Case Study: How American Airlines' Social Hub Powers Insights to the Whole Business
---
From a B2B perspective, Sage, the UK's largest financial software company, leverages its enormous stock of customer call data to create a content hub designed specifically to help customers and prospects tackle their business and financial challenges and concerns.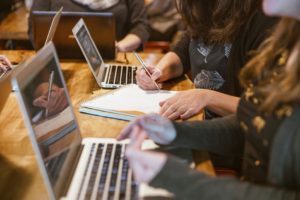 Over 30,000 customer calls a day allow Sage to create highly targeted and directed content to fuel their ever growing customer base. Clear segmentation on the content hub gives the brand an indication of which segment is gaining the most traffic and therefore requires more investment.
A content hub also makes clear business sense, it's a way to prove your authority in the space and encourage them through the decision making journey.
A content hub prioritizes relevance. Readers are welcomed by lots of smart, attractive thought leadership content and invited to select the topics that matter most to them by using filters and tags. Through skillful design, experience choices and strategic calls to action (CTAs), brands can guide users toward content choices that deliver on their own business purposes.
Kim Caviness EVP and Chief Content Officer, Imagination
Let's get personal
Let's face it, we're all pretty selfish beings when it comes down to it. We care about ourselves, and we love when others care about us too. So, when a global brand is making you feel special, it's only going to do favors for your relationship.
Personalization as a tactic is rapidly growing in popularity but to win with personalization, you need to have a handle on the data.
Think about the number of marketing messages you recieve on a daily basis, and think about how many of them are misdirected. Add a dash of personalization and suddenly your attention is piqued.
According to an article in the Harvard Business Review, "Personalization can reduce acquisition costs by as much as 50 percent, lift revenues by 5 to 15 percent, and increase the efficiency of marketing spend by 10 to 30 percent".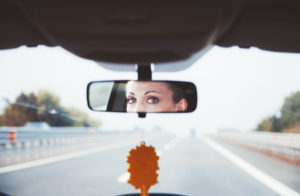 An integral ingredient in a personalization strategy is not just data, but real-time data. Cast your mind to the enormous amount of real-time opportunities that exist in a world governed by Instagram stories and Twitter threads.
Take the fashion industry. Brands can reach their customers with tailored and targeted messages on a channel they know is high traffic to then direct them to a website with a CTA designed for that group.
This isn't just real-time marketing it's a clever approach to customer journey marketing. Real-time marketing and personalization should not always be focused on the awareness and initial consideration stages, the entire customer journey is there to be leveraged and, as data-driven marketers, we have the tools to do it.
In today's on-demand economy, our tolerance and our attention span as consumers is wildly shorter than it used to be. Customers not only desire better content, but also experiences that are frictionless, contextual and personalized to them – based on where they are and what they're doing in the moment.
Thom Grunhler, CEO & Founder, Fjuri
---
You might like
The 5 Step Guide: Evolving Your Customer Journey Strategy
---
One brand that is making waves in this space is Glossier. Not only is the brand a leading voice when it comes to content marketing, it is using data to dig deeper into customers' behaviors and expectations. By connecting the actions that people take on and off the site, Glossier can identify behavior patterns and therefore put triggers in place on its content and commercial sites to capture these patterns effectively.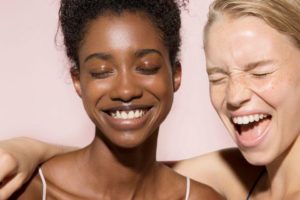 As we get more familiar with the technology, we'll automate that through machine learning, and that should feed back into the experience you see on the site," he said.

"That unlocks an interesting world for us when it comes to personalization, where we can deliver a very different experience for each customer who visits the site in a scalable way.
Reading this, it may seem easier said than done, but in reality it requires the right tools to execute this effectively. Firstly, you need to know what buckets your customers fit into by identifying your key personas because a blanket approach won't work.
Beyond this, it's about bringing all of the relevant data in a place that allows your entire team to glean insights that will drive the strategy forward. You want to align the entire team and instill a sense of data literacy so that opportunities are easier to spot. Brandwatch Vizia enables teams to do this and allows them to share real-time, relevant insights instantly.
Vizia enables you to look across the funnel, not just at what's happening on social. This is turning data into insight but the third step is making sure this becomes an action. The ultimate goal is to create something that drives business results.
Grupo Bimbo, the world's largest baked goods company, turned a potential brand crisis into half a million dollars in revenue thanks to Vizia and a team that was equipped to spot the opportunity. You can read the case study here.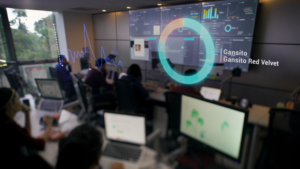 Creating a culture
Having a team that understands the importance of data is key for your strategy and the more it becomes ingrained, the more success you will see. However, stopping there isn't enough, you need to try to align the entire organization around the importance of data.
Usually these strategies work best coming from the top down, however, there are a few ways that your marketing team can be the driving force.
Speak the commercial language
Marketer's often get disregarded for speaking too much 'brand' talk and not getting to the point quickly enough. This may be true but it's also a case of making people listen.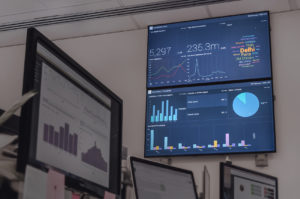 One way of doing this is to uses tactics that have proven success to fuel other parts of the business. Bloomberg is a prime example of this. Through their positioning and blog, the brand has leveraged content marketing to create a culture hinged on diversity and inclusion. When the statistics of this strategy speak for themselves, then marketers have a bigger space at the table.
Another way is by speaking the lingo. KPIs, targets and ROI are measure understood by everyone in the company, so make them a common currency from your department out.
TUI's CMO speak of the success they have experienced:
Talking the commercial language of the business and not just "brand" is vital to getting buy in to marketing and brand strategy.

We need to prove the value we bring to the business through clear KPIs and demonstrable ROI and day-to-day performance is critical to any marketer gaining credibility.
Jeremy Ellis, Director of Marketing TUI
This doesn't have to be as complicated as it may seem. Distributing relevant insights should be a number priority for any CMO, and doing it effectively will have measurable effects. Vizia allows for seamless distribution of the key insights that are fueling your team and have the potential to power wider parts of the organization.
Vizia leverages the power of visual content to deliver insight to our business from all sides of the house. We recognize the ability to mentally process images 60k faster than text and this helps our people to quickly assess and take action.
Alison Herzog, Director Global Social Business and Digital Strategy Dell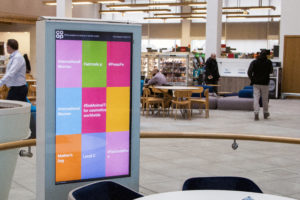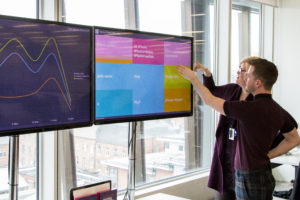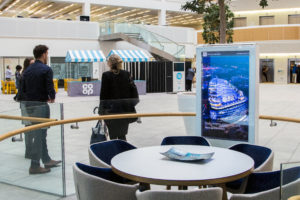 Each brand will be different in how they approach content marketing but we're almost certain that data, in some way, can help drive the strategy.
Other considerations may be the role of design in your content marketing. Brands like Intercom and Headspace set the bar when it comes to creating an identity around their content and ensuring it is an extension of their brand.
More and more, we will be looking to the role of predictive analytics and data science in marketing and content marketing, but the best way to succeed is by nailing the basics.
---