In recent times it became fashionable to announce the death of the automobile industry. It was thought that cars and millennials don't mix: young people prefer to take public transport or order an Uber.
It turns out that the obituary might have been written too soon. Millennials accounted for 27% of new car sales last year, an increase from 18% five years before.
And while some millennials are heading to the car showroom now, for others it's only a matter of time. It seems that millennials were just waiting longer than their parents to start buying new cars.
As increasing numbers pay off college debt and get settled in their careers, (remember this is a huge group, aged 18-34), their preference of manufacturer will make or break these brands and shape the market.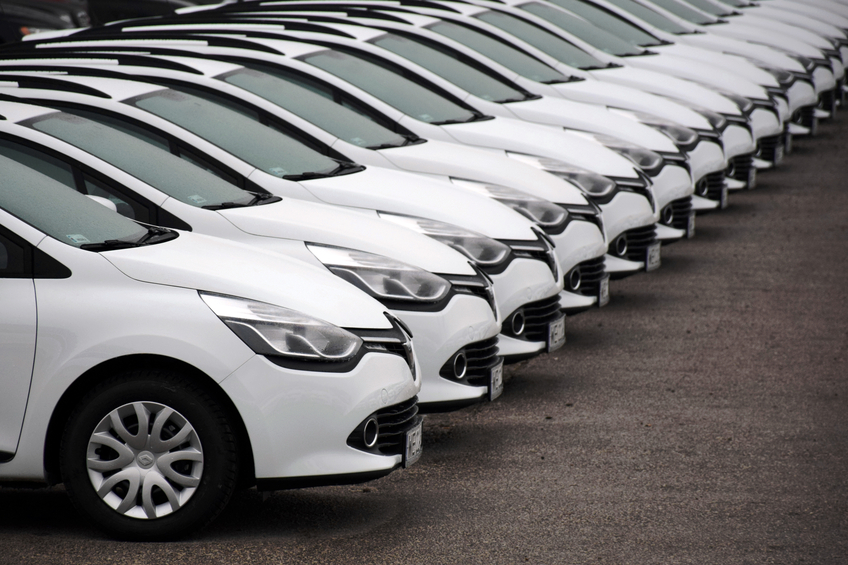 They will soon wield a buying power that easily eclipses the previous generation ($3.4 trillion vs. $2.8 trillion). In the next 10 years, 40% of all new vehicles will be sold to Millennials. As Mark Aikman, general manager of marketing services at Mercedes-Benz USA told Digiday:
"Millennials are a burgeoning segment, but they are not walking into dealerships anymore, so we have to do whatever it takes to attract them."
Becoming part of the research process
So how do auto brands ensure they are engaging millennials? The 2015 Polk Automotive Buyer Influence Study (PDF) states that 88% of millennials use the internet during the research and shopping process, making it over 20 times more influential than any other media source.
Often the consumer arrives at their final choice during this research phase. At the beginning of this journey, 69% of car buyers know very little about the car that they want to purchase. By the time they visit a car dealership, 75% end up purchasing the same make and model they were thinking of when they entered the dealership.
This leads us to an obvious conclusion. Brands need to take a long-term approach, laying the groundwork now by being visible on social media and the wider web. When millennials start their research these brands need to have a presence already and provide a great customer experience.
Is social influencing millennials?
We looked at the AutoTrader report, The Next Generation of Car Buyer (PDF), to discover which brands are most popular with millennials. The study polled 3,712 individuals about their research and shopping practices and their perception of auto brands.
The study asked millennials which brands they would consider if they were buying a new car.

Source: AutoTrader.com – The Next Generation of Car Buyers
How visible are these brands online? We've developed the Social Outlook, an analysis of the online presence of 450 leading brands, including 48 auto brands.
We scored the brands in five categories: social visibility, general visibility, net sentiment, reach growth, and engagement & content.
I'm going to combine the two visibility scores, to see if this online and social visibility has helped them reach the top of the consideration set for millennial car buyers.
| | | | | |
| --- | --- | --- | --- | --- |
| | Auto Brand | Social Visibility | General Visibility | Total Visibility |
| 1 | BMW | 96 | 81 | 177 |
| 2 | Ford | 62 | 100 | 162 |
| 3 | Mercedes-Benz | 100 | 61 | 161 |
| 4 | Ferrari | 86 | 69 | 155 |
| 5 | Tesla | 76 | 78 | 154 |
| 6 | Dodge | 75 | 73 | 148 |
| 7 | Porsche | 79 | 63 | 142 |
| 8 | Honda | 57 | 79 | 136 |
| 9 | Jeep | 73 | 60 | 133 |
| 10 | Toyota | 54 | 78 | 132 |
| 11 | Audi | 60 | 70 | 130 |
| 12 | Lincoln Motors | 43 | 85 | 128 |
| 13 | Lexus | 75 | 50 | 125 |
| 14 | Chevrolet | 55 | 65 | 120 |
| 15 | Volkswagen | 50 | 70 | 120 |
The position of the brands vary somewhat, but there is a correlation. Out of the 48 brands ranked on the social outlook, 12 of the top 15 most visible are also on the 'vehicles under consideration' list.
The three brands that are socially visible but not on the millennials shopping list are Tesla, Ferrari, and Porsche. These are luxury brands, out of reach for the vast majority of millennials, so are more likely to feature on a wish list than a consideration list.
The brands that make the consideration list but not our visibility list are Nissan (19th most visible), Cadillac (22nd), Hyundai (24th) and Chrysler (26th).
While there are many factors that will go into the purchase decision, it seems online visibility is increasingly important in catching millennial attention.
"Millennials have radically changed our go-to-market approach in the last five to 10 years. We have been trying to figure out ways to organically integrate the brand into their lives, along every step of the way."
Understanding cars and millennials
Social data can reveal a variety of consumer insights to supplement different forms of research and help reach the millennial market.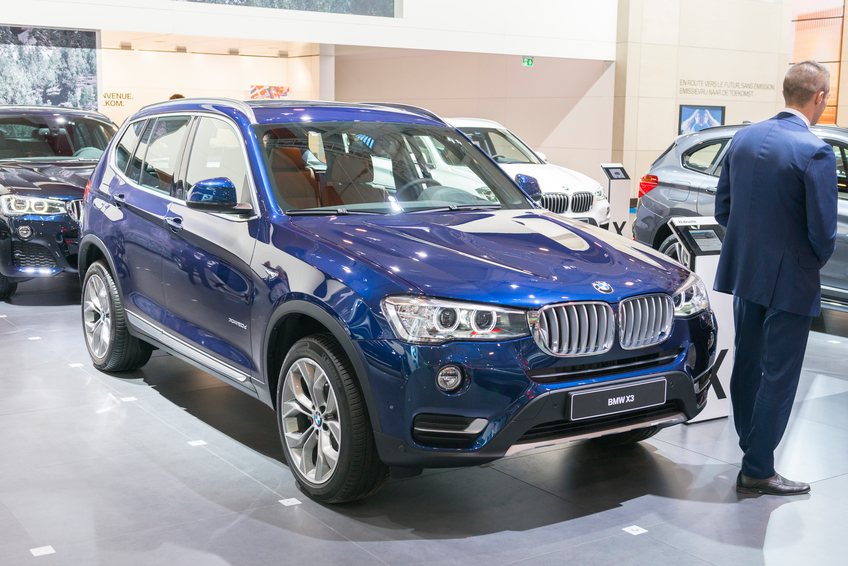 You can understand the views of a specific market segment by creating a panel of consumers. Panels can be created by using demographic analysis and searching for relevant life moments and age identifiers. Relevant mentions can then be surfaced within this panel.
For example, what forms part of the purchase decision appears to be changing as millennials enter the auto market. The Auto Trader survey lists the top five desired car features as a navigation system, satellite radio, Bluetooth, MP3 player and cell phone integration.
As the technology of cars becomes more important, social data can reveal how people talk about product features, assisting product development and marketing.
Brands can compare their overall share of voice with the data specific to the millennial segment to understand if they have a better comparative foothold. Comparisons can be made between desired product features and current brand associations, helping with positioning.
---
You might like
Research: Consumer Insights for the Automotive Industry
Read the Article
---
Millennials have only just begun to reach the level of economic influence they will eventually wield. Their influence on the car buying process cannot be ignored, however, and their importance will only increase as they continue to enter the market.
Automotive brands need to take action now to be ready for this next generation of car buyers. In addition to having good online visibility, brands can use the data to discover more about their audience.
Understanding which brands appeal to millennials, why they appeal and what brands can do to engage them will be key to differentiating in the future.
---
Brandwatch Analytics
Find the trends shaping consumer buying behavior in your industry.
Find out more