Why Your Buyer Personas Are Wrong and How to Fix Them Marketing

Buyer personas are a useful tool to help a brand understand a subset of their customers. By segmenting your customers you are able to understand their different needs and tailor a personalized approach when connecting with them. But for too long they have contained assumptions and generalizations.
One of the attractions of advertising on social media is the highly specific, targeted advertising made possible. Personas try to emulate that on a broader scale.
The mix of quantitative and qualitative data that social intelligence unearths is ideal for building accurate, genuine personas.
---
You might like
Introducing Brandwatch Audiences: Powerful New Influence & Audience Insights
Read the Article
---
The problem with buyer personas
The knowledgeable folk over at HubSpot define a buyer persona as:
"a semi-fictional representation of your ideal customer based on market research and real data about your existing customers."
Market research and real data are great. It's the semi-fictional part that is the problem for me. Of course, each buyer persona needs to be a composit of a market segment. It cannot possibly represent everyone in that group.
I think the semi-fictional aspect comes from the fact that some insights are harder to unearth. The robust data is the factual, impersonal stuff: purchase history, company size, and so on. The more personal aspects have traditionally been harder to come by so companies tend to make a guess.
Thankfully, this problem can now be fixed, but before addressing how, let's look at the traditional methods that still hold their value.
The elements of a buyer persona
Which elements should you include in your personas? Business-specific challenges should form a large part of a buyer persona, but a more human side is also necessary to remind yourself that you are trying to communicate with real live human people. By understanding these people more holistically you are able to better tailor your efforts to them.
Background and responsibilities: including job title, career path, and their primary job responsibilities
Demographics: gender, age, income, family, and location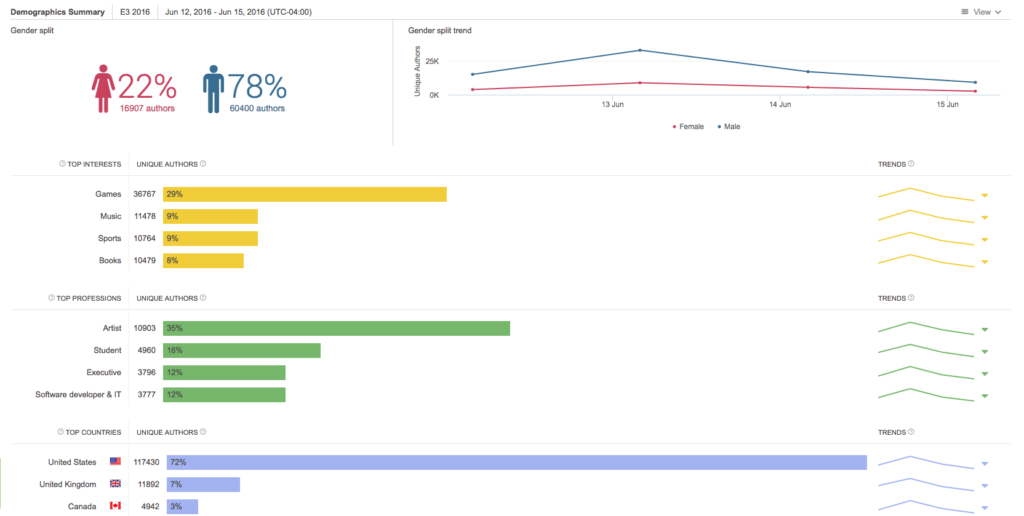 Communication: which channels do they prefer? What is their demeanor? Do they have an assistant?
Media and influencers: which publications do they follow, and which individuals are leading the conversation in their world?
Challenges vs proposition: The challenges they face in implementing their primary job goals and how your product or service can help them overcome those issues.
Objections: common reasons why this persona wouldn't choose your product.
Common language: what language should you use to appeal to their needs?
Quotes: adding some qualitative data in the form of quotes can really help to bring the personas to life and remind you there are real people behind these aggregated models.
Collecting the data for a buyer persona
So how do you go about collecting the information for a buyer persona? The most robust methodology should include a blend of quantitative and qualitative data.
Interviews and focus groups
Interviewing your existing customer base is the best place to start, and will still provide some of the most useful data you can collect. These people have already decided your brand is the right purchase out of all the competing options.
You can discover why your offering does a better job of overcoming their challenges than the competition. The ability to ask real customers specific questions is invaluable for understanding why people chose you.
A Customer Advisory Board (CAB) is particularly useful. A CAB is a form of market research where a group of existing customers meet periodically to advise on industry trends, product development, and company direction.
The CAB can be representative of your entire customer base or limited to your most valued customers. If it is the former you have the opportunity to collect data that will inform all of your personas. If it is the latter, your top tier buyer persona can be greatly enhanced.
Sales and CRM data
Looking at sales data can details for each persona. For B2B companies, information including industry, company size and revenue can be grouped together to create common groups. For B2C, data will include order size and frequency, channel (e-commerce or bricks and mortar) and seasonality.
Web data
If you have forms on your website that visitors complete to gain access to gated content, it may include relevant information for a persona.
Reviews and feedback
Customer reviews, analyst reviews and feedback can all be utilized. However, without knowing where the reviewer falls within your segmentation you will have to be quite clever about how you use the data.
Your employees
Sales teams, shop assistants, customer service representatives, staff that attend events and account managers all have regular, direct contact with your customers.
Stories from the frontline can feedback into improving personas, providing valuable qualitative insights .
Audience insights from social data
Once you've collected all that information, you should be able to split your customer base and start developing a few personas. Once you have started sketching out the personas, social data can provide details that flesh out the human side.
Some simple information is available from inbuilt analytics platforms. Facebook Insights provides geographic, gender and age range data, both of your fans and the people who have engaged with your content.
With a social intelligence platform, more personal insights can be unearthed. Discovering customers other interests is what makes these personas human.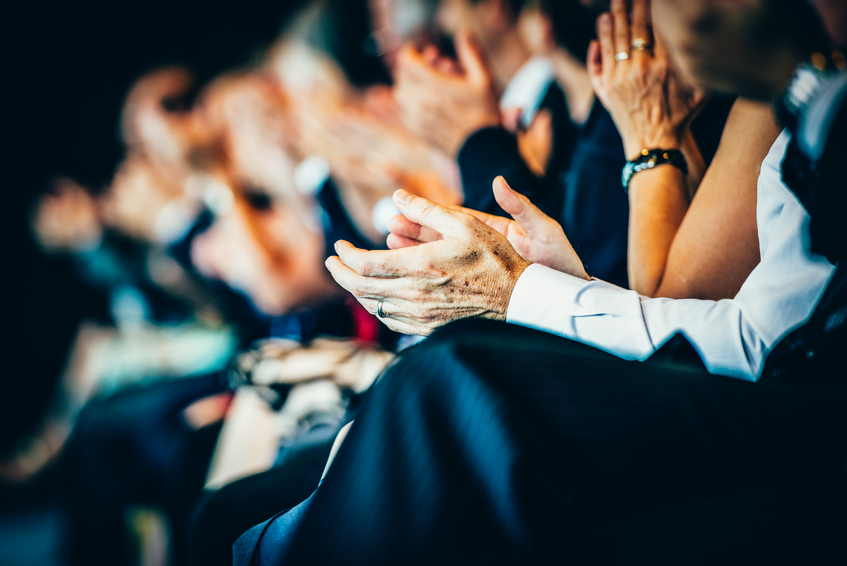 Customer insights
When trying to create personas, the global shoe brand Clarks realized that the data available only revealed insights about customers when they were being customers. Clarks wanted to know what these people talk about the 99% of the time they are not mentioning the brand.
They developed a social methodology to more fully understand customers. It started by refining the audience to those who mentioned Clarks a couple of times a year to remove one-off buyers.
Refining the social data, the brand identified groups of customers who shared certain characteristics. These smaller data sets were used to build up several buyer personas, like a 30-something businesswoman or a father buying school shoes for his child.
Identifying a sample of these personas revealed common interests that allowed them to personalize their marketing.
Prospect personas
What about understanding your target audience? Although this research can be undertaken with traditional social media analytics, our new platform Audiences, which focuses on influence and audience insights, makes this process incredibly easy.
You can search your target audience by gender, interests (based on an analysis of their profile), profession, location, keywords in their bio, and keywords in their last 3 months of content.
These search terms can be used to refine your audience until you end up with a representation of your persona. This audience, or a random sample of them, can then be imported into the Brandwatch Analytics platform to dissect the data set further and understand who these people are.
What social channels are they on? What content do they read and share? What are their interests? What TV shows and celebrities do they discuss?  What's the gender skew in this group? What about their interests, profession, and location?
This gives you a better understanding of your audience. It also allows you to have live buyer personas. By basing every aspect of your personas on consumer data and continually updating them, your buyer personas will be more accurate than ever and help develop an even more tailored approach.
---
Brandwatch Analytics
Use social data to understand your audience in detail.
Find out more