Heineken and Estrella: Video Strategies that Brew Brand Loyalty Marketing

Sitting down to take a sip of ice cold beer as the sun sets on a balmy summer's evening is one of life's simple pleasures.
There's nothing more refreshing than a hearty mix of hops, yeast and grain to help you unwind after an action-packed day at the office, and taking time to enjoy your grog can certainly help you switch off.
Moreover, I've agreed to write an article on 'lager than life' video marketing strategies so, technically, getting a little tipsy here counts as research. (A tax deductible business expense, surely?)
I left my role as a BBC documentary filmmaker in 2005, seeing an online opportunity that happened to coincide with the launch of YouTube.
Ever since, there's been steady progress and keen adoption of branded video content, but as smartphones, 4G data and social media become increasingly universal, the recent explosion of digital video has taken even me by surprise.
There's no doubt the medium of moving pictures is taking over the Internet, but if you want to cut through the noise it's imperative to have a clearly defined marketing strategy.
To give you some inspiration, here's a couple of intoxicating campaigns that have left audiences feeling decidedly merry:
Heineken – Worlds Apart

Heineken's 'World's Apart' campaign brought together people of opposing views, and sat them down to discuss their differences over a beer. 
The result was a moving film that resonates on an emotional level, cutting to the core of humanity to show how we have more in common than we might sometimes think.
The social experiment has racked-up 13.5 million YouTube views in three months, not to mention millions of social media comments and international column inches.
Here's just a glimpse of what the Twittersphere has said:
I've just watched the @Heineken advert and it's just the loveliest thing ever. Restored my faith in humanity and made my day #OpenYourWorld

— Heather (@heather_patts) May 24, 2017
The first time I didn't click skip ad on @YouTube
Heineken | Worlds Apart | #OpenYourWorld @Heineken_UK @Heineken https://t.co/cPco5NLlOD

— Gary (EdinBlogger) (@EdinBlogger) May 20, 2017
.@Heineken schooled @pepsi on how to be authentic with their latest social experiment ad. Hats off. #BeRelevant #heineken #openyourworld pic.twitter.com/hR6o16zzRL

— BE RELEVANT (@1da_london) May 18, 2017
One of the agencies behind the film, Edelman UK, won two Bronze awards at the 2017 Cannes Lions Festival of Creativity, getting the nod in both the 'Brand Voice and Strategic Storytelling' and 'Business Citizenship/Corporate Responsibility' categories.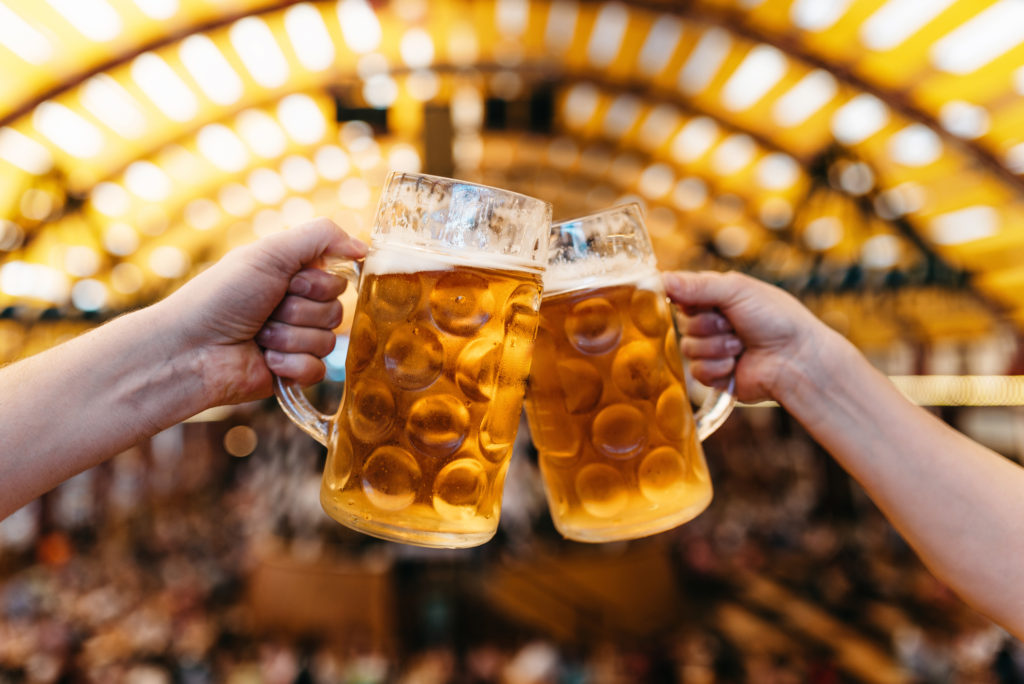 It's easy to see why it's gone down so well, especially in a world divided by such politically tumultuous times.
I've previously written about the need for emotional storytelling in advertising, and this one certainly pulls on the heartstrings, giving hope that people who are seemingly 'worlds apart' can resolve their differences to create a more inclusive society.
It gets you thinking, and the message of having a chat over a Heineken comes across as very authentic.
Furthermore, it seems to be working for the brand, as Heineken announced a 5.7% rise in year-on-year profits for the first half of 2017 – way ahead of expectations.
It goes to show that putting purpose above aspirational imagery can pay dividends, connecting on a deeper level than mainstream content that sometimes blurs into the background and is immediately skipped.
---
You might like
How to Measure Sponsorship ROI Using Logo Recognition
---
Estrella Damm – La Vida Nuestra

Again, a novel approach to online advertising, whereby the product is in many ways a by-product of the 'hero' content, which in this case is a 16-minute short film about love, ambition, and friendship.
Encapsulating all the hallmarks of a Hollywood movie, there is only one clink of Estrella bottles in the whole film, and, although characters are either drinking or holding bottles in a number of scenes, the focus is very much on the narrative.
In fact, if you were to watch without knowledge of it being produced by the brewer, there's a good chance you wouldn't notice the branding at all.  
The bilingual version has received a few hundred thousand YouTube views, but the straight Spanish recording (with Peter Dinklage's voice dubbed over) has been watched over 8 million times in just over six weeks.
Impressive stats that mainstream ads could only ever dream of achieving.
Both Heineken and Estrella shy away from traditional 'BUY THIS NOW' messaging, and instead focus on producing something of a more refined quality.
The happy side effect, of course, is that consumers look favourably upon their brands, due to the value exchange at play. 
As a long-time advocate for the power of video, I've been heartened to see it come to the fore in recent years, with 85% of video marketers seeing positive ROI.
However, in a crowded marketplace, it's vital to up your game in order to cut through, which is why I expect to see more companies following the lead of Heineken and Estrella.
I'll drink to that. Cheers!
---
Brandwatch Analytics
A faster way to powerful insights.
Find out more