Power and Simplicity: Introducing the New Query Wizard Product

We've just made Queries easier than they've ever been.
Now even the most beginner of users can set up a brand search in as little as 90 seconds and be confident it's bringing in the same great quality data you're used to.
That means everyone in your business can benefit from social insights easier and faster than ever before.
---
Introducing: the new Query Wizard
The new Query Wizard does all the hard work for you. You simply answer a few basic questions about the brand you want to track and it'll build an accurate search for you. No need to remember operators or work out where the brackets go.
Take a look: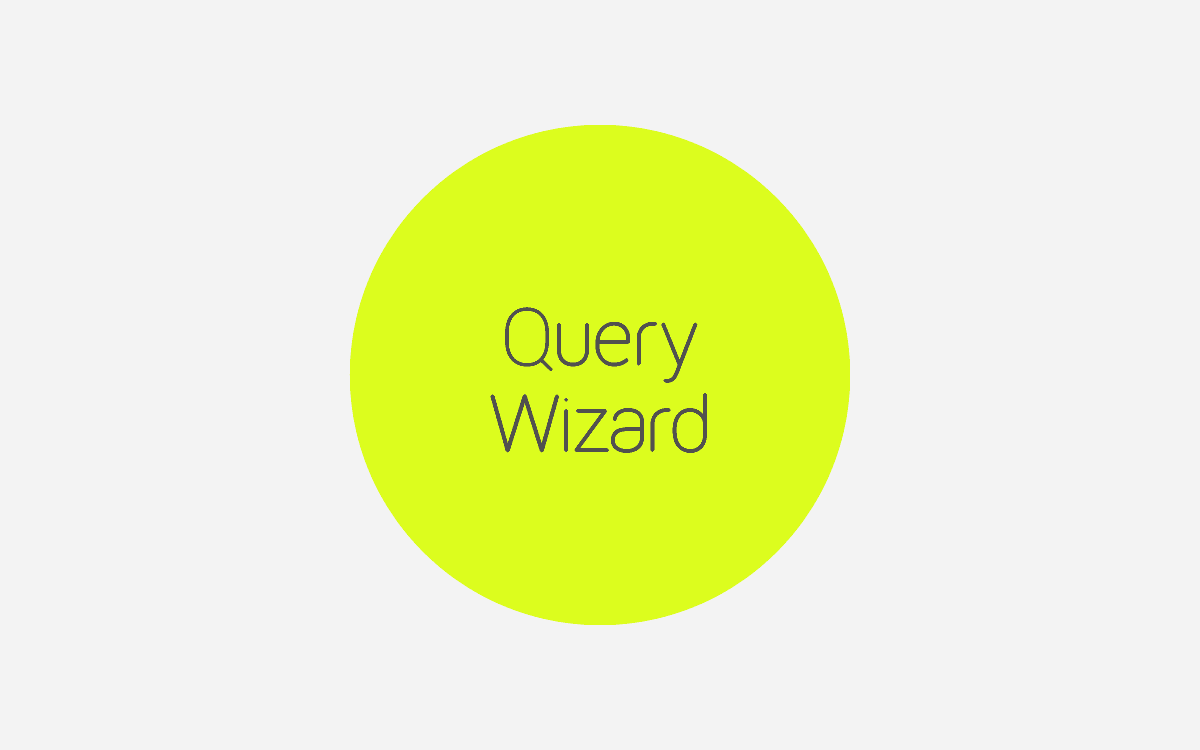 We've even included a library of exclusion options so you can remove types of mentions you may not be interested in such as job, real estate and second-hand adverts, profanity or competitions – and these are available in English, German, Spanish, Portuguese (Brazilian), and French. You simply tick which you want to exclude and they'll be removed automatically.
You get all the power of Brandwatch without the complexity of Boolean, and can have a brand search set up in seconds – even if you've never used Brandwatch before.
---
"The Brandwatch Query Wizard is a significant enhancement to the existing product.  We are all about making the lives of our account teams easier, and the new Query Wizard provides exactly that.  We are constantly faced with the tools & tech learning curve challenge as we onboard new staff, so a feature like this brings a whole new level of simplicity to the tool and should put any newcomers at ease.  Getting around any "coding" is always a good thing!  Kudos, Brandwatch."
– Joe Esposito, Director, Product Development & Technology, GroupM Search + Social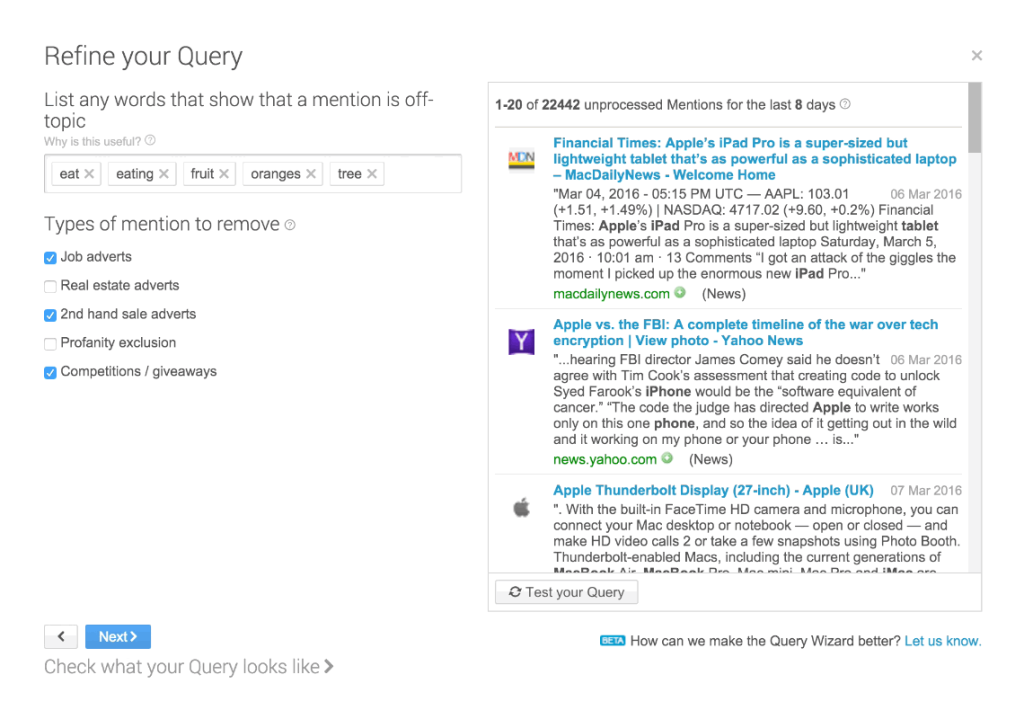 You might be wondering if this means we're banishing Boolean forever, but we're still big fans – and still using it behind the scenes to build your Query. We've always been proud to offer the most flexible Query builder on the market, with 23 different Boolean operators on hand to craft the most relevant, accurate search possible. But we recognise that this flexibility and freedom can be a bit overwhelming for new or more casual users.
The new Wizard is designed to give you the best of both worlds – power coupled with simplicity.
Try it out and see for yourself – simply click on 'new' in the Query section of the platform and the Query Wizard will guide you through.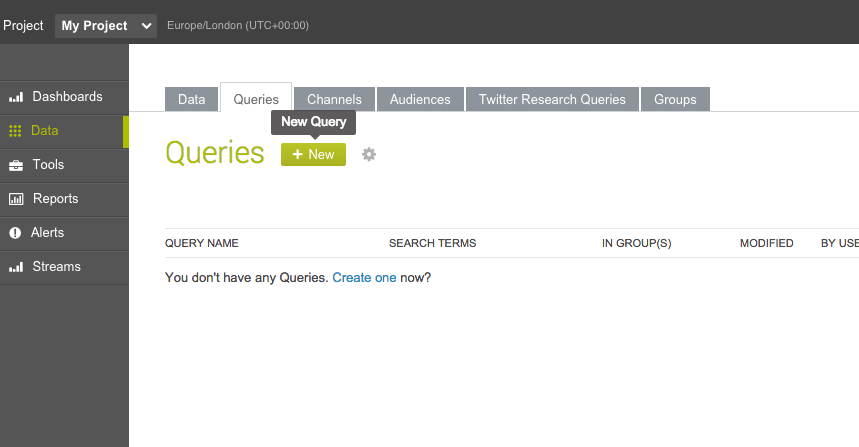 Of course, for those like me who do get excited by a cunningly-placed Near/nf operator, you can still get in up to your elbows in all the Boolean operators you desire by choosing to build Queries from scratch in the Query Editor – perfect for more sophisticated searches such as purchase intent or market research Queries.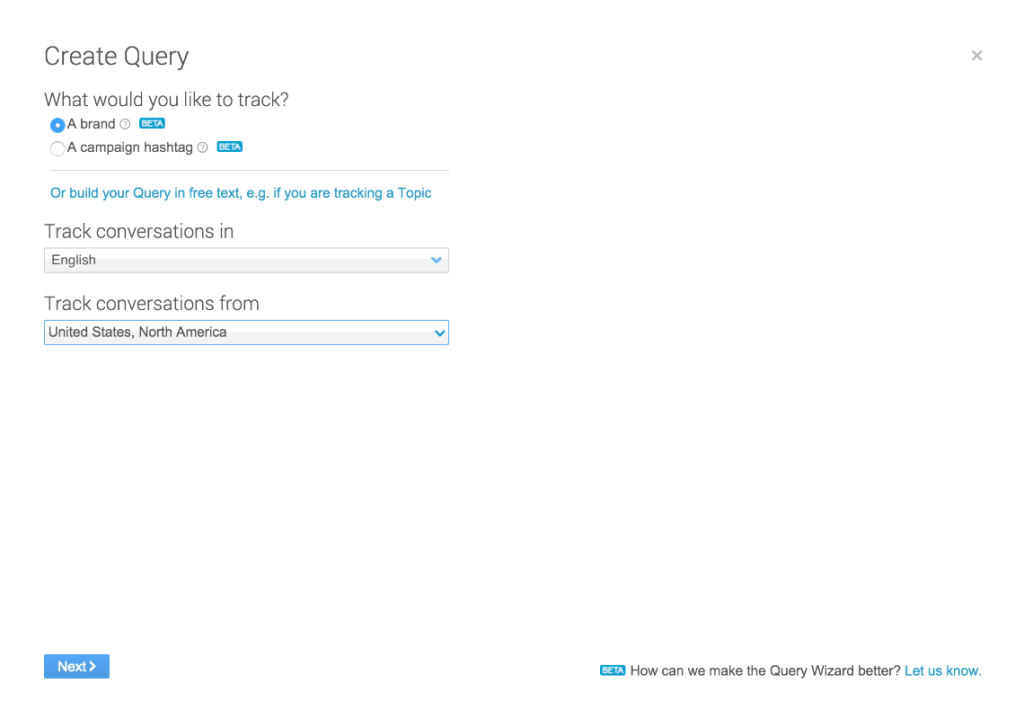 It doesn't stop here either – we're planning on adding more and more different Query types to the Wizard so you can go beyond just brand searches in the future.
---
Delivering delight in the first 15 seconds
This update is part of a wider mission. We believe Brandwatch is the deepest, most flexible platform on the market and we know expert users and data analysts love it. But that's not enough for us.
We want everyone across every business to benefit from the value social intelligence can bring, but one of the biggest obstacles is the perceived complexity of analytics platforms from time-poor and new users.
We believe the key to making social intelligence more accessible is to reduce the time to insight and make it easy to get to for even the most beginner of users. That means we want anyone to be able to log into Brandwatch and find something that delights within the first 15 seconds – be it a new insight, a beautiful design, or a feature that feels good to use.
We've already released some of our first steps towards this – such as the Use Case Dashboards for instant insights, and our library of ready-made projects in Insights Central – and now, of course, the Query Wizard.
Over the next 12 months and beyond you'll notice an ongoing series of new features and updates all designed to make getting insights quicker and easier for everyone. We're excited; we hope you are too.
If you're a client of Brandwatch, you can see the new Query Wizard in action and learn more about Queries in our Training Spotlight sessions – sign up here.
---
Brandwatch Analytics
A faster route to powerful insights
Find out more