How to Equip Your Team to Create Incredible Reactive Content Marketing
Reactive content is a brilliant way to generate engagement, gain followers and communicate the personality of your brand. That said, it's also fleeting, potentially frivolous and, in places, risky.
There's definitely a right way to create reactive content and, despite the often speedy delivery, there need to be structures in place a long time before you seize an opportunity.
Brandwatch React is the pop culture and current affairs sub-brand of Brandwatch – you may have seen our content on Twitter or on the blog. Our work often relies on quickly jumping on trending topics with very small windows of opportunity, and we always work to add to those conversations by generating exclusive social insights. Generating those insights means we always have something new to say, but it can put an even stronger pressure on the time we have to capitalize on a trend before it loses momentum.
Having honed our strategy since 2015 when the React project was born, we've identified five key things that work together to enable a team to create incredible reactive content creation. Here they are:
1. Proper training for community managers
If you consider posting on social media and writing blogs to be the job of an untrained intern you may want to re-think what you want these platforms to achieve.
If you want your social accounts and content to reflect the company's tone of voice, reach the right audiences and achieve particular goals then training those community managers appropriately is paramount. Off-brand, off topic messages can do more harm than good, so aim for quality over quantity.
Even if your guidelines are unwritten, make sure everyone who has access to these accounts is clear on the tone of voice and goals associated with them as well as, importantly, what topics to steer clear of.
2. Trusting and empowering those working in content and social
Once you've got community managers that know what they're doing, let them do it.
In my own role I have a lot of freedom to cover all kinds of topics often at very short notice, and having the power to go ahead and create content around trends is key to the success of Brandwatch React.
Once your community managers are trained and ready, let them spread their wings and unleash their creativity – too many rules can be restrictive.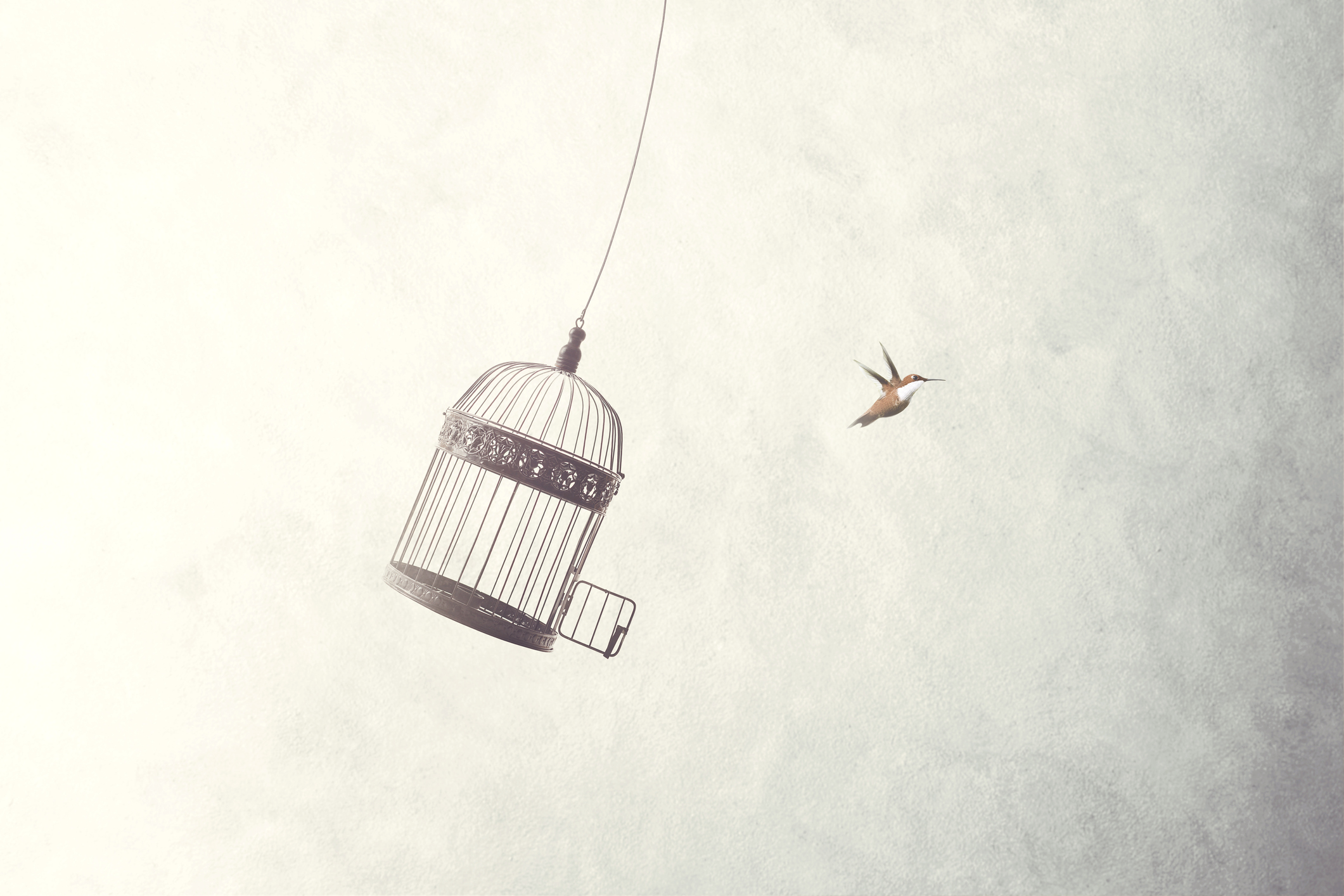 3. Have a structure in place for identifying opportunities
Reactive content inspo can come from anywhere, but basing your decisions on pure instinct may not be as effective as putting some data behind them.
There are a number of ways that you can find trends that could work best for you:
Trending news
Browsing the news online can be effective, but it's also time consuming and you'll be scrolling through a lot of stuff that just isn't relevant.
Using a tool like BuzzSumo you can find news that's trending right now either generally or within a particular topic or field.
I have BuzzSumo stories around tech and data scrolling every few minutes on a screen on my desk so I'm always updated on the stories that matter to my audience that I could quickly act upon.
Trending content in your audience
Going beyond stuff that's trending in your sector, it's worth looking specifically at what's trending within your own target audience. This can give you an idea of any major topics or styles that you might be able to adopt into your own content strategy.
Using Brandwatch Audiences we're able to find popular content that's trending within Twitter audiences based on their interests, bio keywords, locations,who they follow and more. Here's a look at some trending content within an audience of cyclists: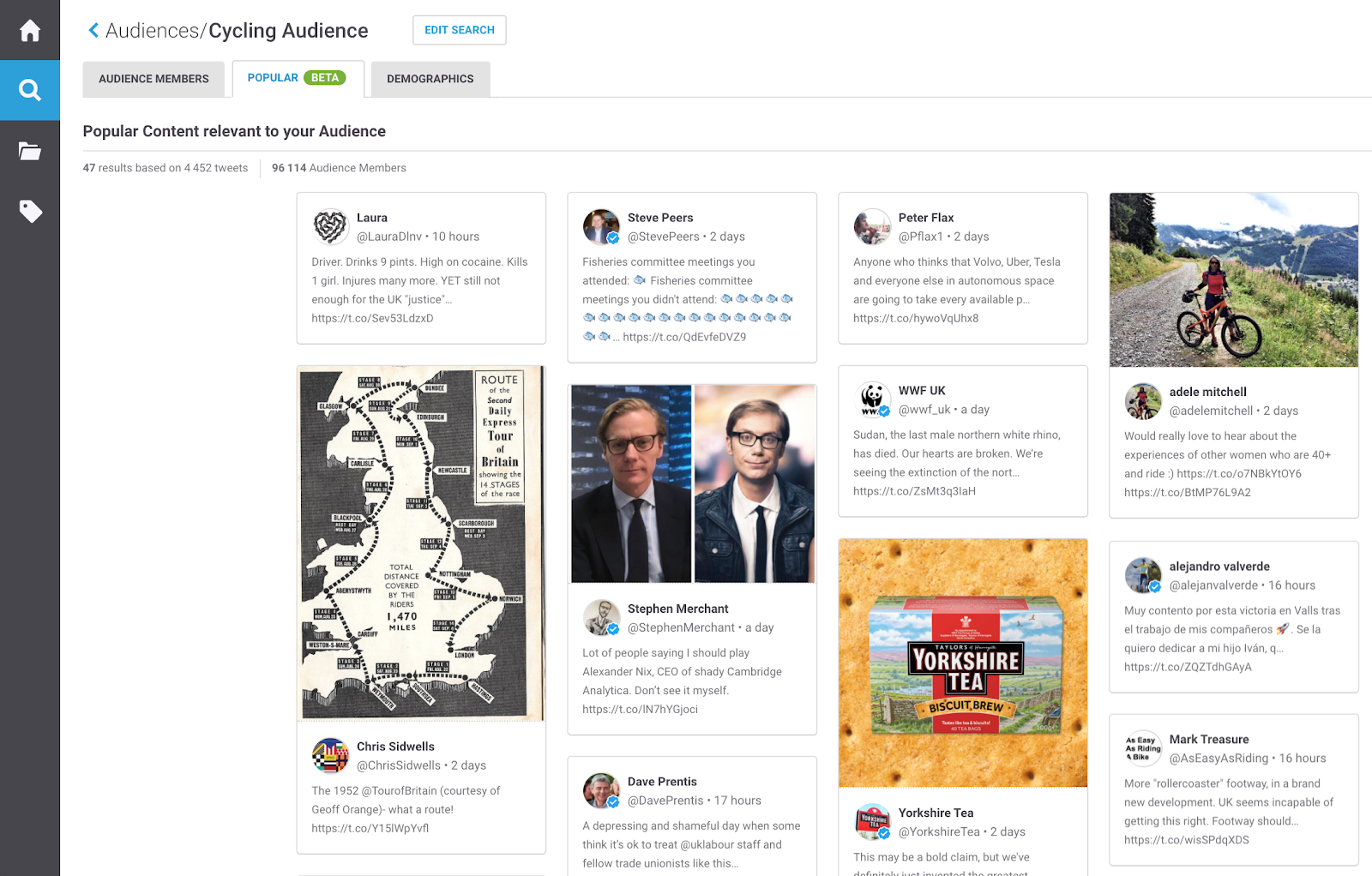 @ mentions
Depending on the tone of your social accounts, getting an @ mention with a comment or request could be a perfect opportunity to unleash your reactive content prowess. Wendy's was able to bring about the most retweeted tweet ever with some speedy reactions around a guy wanting unlimited nuggets.
HELP ME PLEASE. A MAN NEEDS HIS NUGGS pic.twitter.com/4SrfHmEMo3

— Carter Wilkerson (@carterjwm) April 6, 2017
We've had several occasions where a reader has reached out to use with a request over social and we've been able to quickly turn around a piece of content that interests them either with fast insights almost instantly or a full analysis over a couple of days.
Last Thursday I asked @bw_react whether they could do a data story on plastic pollution. Two working days later they've delivered a 1,000+ word piece with multiple analyses and insights!https://t.co/wS5NfvKshH

— Kristian Bannister (@bnnstr) April 5, 2018
---
You might like
How to Find Trending Content That's Actually Relevant to You
Read the Article
---
4. Minimize red tape and sign off times
No one's perfect and blogs and other long-form pieces will always need a proof read. That said, ensuring that proof readers are available for checking over reactive content at short notice is crucial.
In September, the React team noticed that a story was trending around a trailer for a new Super Mario game in which Mario was seen running along the beach shirtless for the first time.
The team scrambled to create a blog post, letting our blog editor Natalie know immediately that a post was incoming. The post took around an hour to create and maybe half an hour to get proofed. Within the next few hours, it hit the front page of Reddit and brought in a record number of views.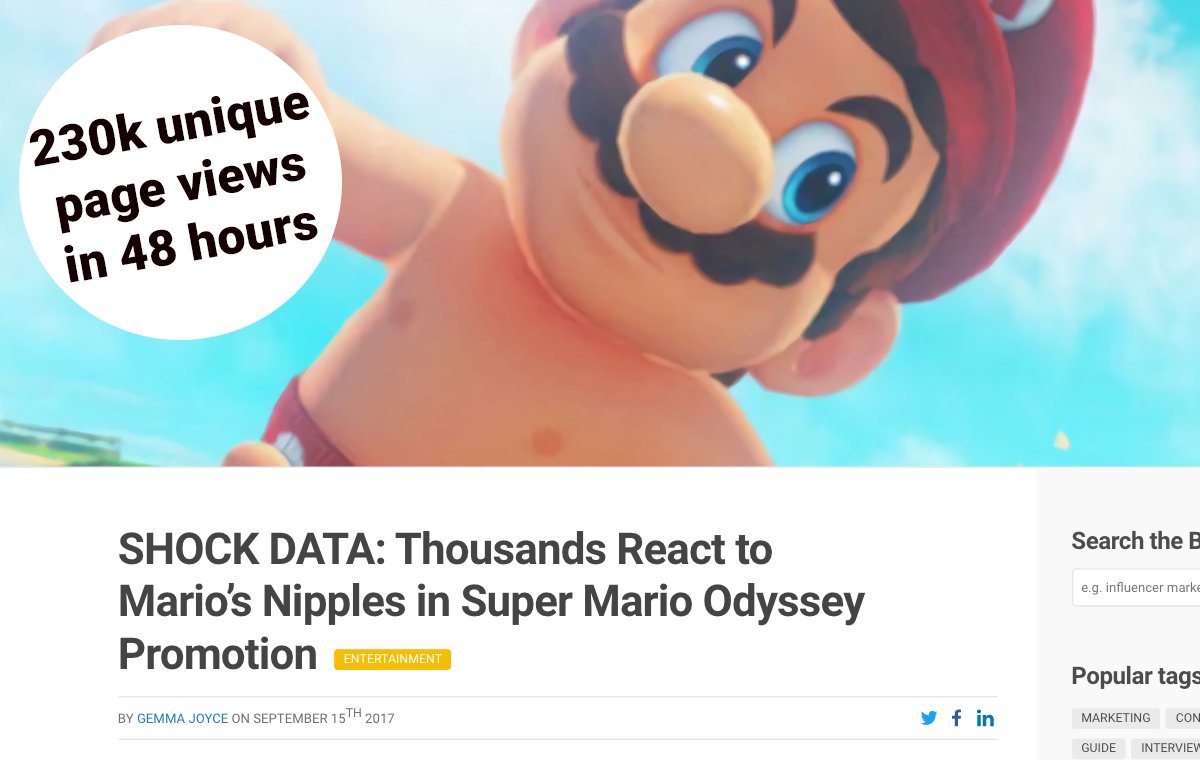 Without the speedy proofing and sign off, this moment would have been and gone and our content wouldn't have received a fraction of the views if we'd have had to wait.
Again, ensuring those who are creating content are properly trained means that a lighter sign off process is possible and reactive content has more chance of hitting the web at the right time.
5. Plan for efficiency during big events
Moments of opportunity for reactive content can strike at any time, but arguably the best are when you have a full team ready to tackle them.
The classic Oreo Moment, in which the team released speedy content related to the Super Bowl black out, would never have happened had they not had the right stakeholders and content creators all present and ready to go when opportunity called.
Power out? No problem. pic.twitter.com/dnQ7pOgC

— Oreo Cookie (@Oreo) February 4, 2013
Whatever your equivalent of the Super Bowl is, make sure you have a talented and empowered team ready to strike with incredible content.
Now, get out there and create your own Moment.
---
You might like
Audience Content Intelligence: Know What Your Audience is Talking about Right Now
Read the Article
---