Sponsored Instagram Posts: How to Use Them (And How Not To Use Them) Marketing

Sponsored Instagram posts are big business. In fact, Mediakix speculates that it may now be a $1billion industry.
It's not just celebrities who are raking in the cash through promotional posts on Instagram. The rise of the micro-influencer, a person or account with a niche but engaged following, has seen more and more brands explore new relationships with non-A-listers. With the influencer market cracked open, it's arguable that it's never been easier to make some decent cash from sponsored posts.
But the road to riches is seldom simple, and even the biggest influencers are beginning to feel the pressure from regulation that's threatening their casual promotions.
In this post, we'll walk you through how to use sponsored Instagram posts and how to avoid getting on the wrong side of the FTC.
When to post sponsored Instagram posts
We decided to track sponsored posts on Instagram, indicated by the hashtags #ad, #spon, #sponsored and #sp (more on this later), from 24 May – 24 June. There are around 2-3k Instagram posts featuring those hashtags per day (whether they are truly sponsored or not would need a little more analysis, but this data gives us a general idea of when they are posted).
We found the earlier days of the week, Monday – Wednesday, were the most popular days for sponsored Instagram posts.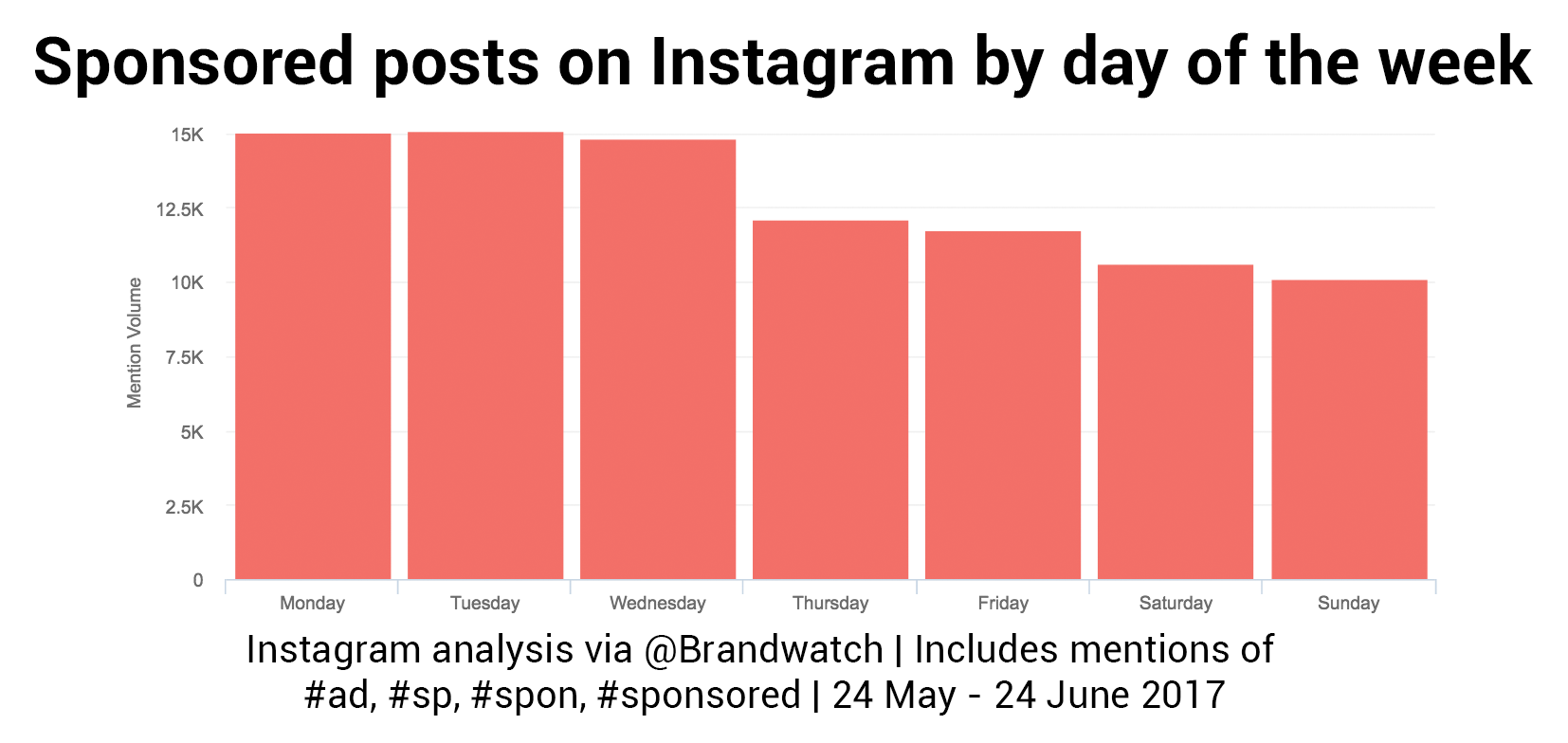 Meanwhile, 11am and 5pm ET seemed to be the most common posting times.
Of course, the best way to find out when is best to post a promotional post is to use a tool like Brandwatch Analytics, to discover when the audience you're looking to target are most active on social and when the influencers' followers are most active.
---
You might like
Marketing with Micro-Influencers: Engagement, Relevance and Authenticity
---
Staying compliant with sponsored Instagram posts
It turns out that casually posting an ad without labeling it as such is not OK.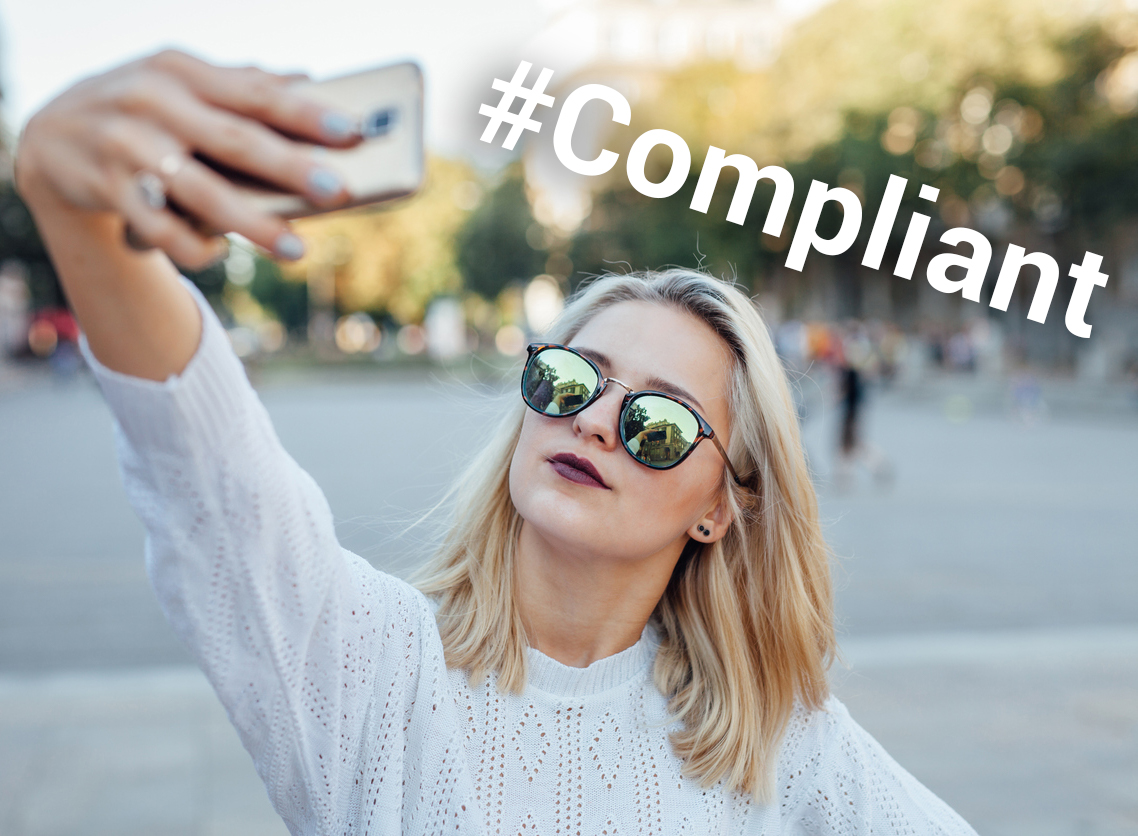 Mediakix recently conducted a study of the top 50 Instagram accounts, finding that 32 of the top 50 celebrities did some sort of sponsored post and of those, 93% don't meet the FTC's guidelines.
The FTC wants influencers to make sure that when they publish sponsored Instagram posts it's clear to the average person that they have a "material connection" to a brand.
Specifically, "if there is a material connection between an endorser and an advertiser – in other words, a connection that might affect the weight or credibility that consumers give the endorsement – that connection should be clearly and conspicuously disclosed, unless it is already clear from the context of the communication. A material connection could be a business or family relationship, monetary payment, or the gift of a free product."
A simple #sp or just tagging the brand and not making clear that the post is sponsored is not enough. We found nearly 25,000 posts tagged with #sp between April 24 – May 24.
The FTC recently sent 90 letters to brands and marketers reminding them of the guidelines. You don't want to be receiving one of those.
---
You might like
Interview: Eight Key Influencer Marketing Questions with Industry Expert Philip Brown
---
How can influencers meet the guidelines?
Instagram has come to the rescue with a new update that helps stop the confusion between sponsored and non-sponsored posts.
Influencers can now "Tag Business Partner" in "Advanced Settings". The partner name will then appear where the location usually is on the picture.
Influencers using this feature are rewarded with access to metrics that show how well their sponsored posts are doing.
Everyone wins ❤️
Except people who prefer not to disclose their material relationships…
Are you a journalist looking to cover our data? Email us at react@brandwatch.com for more information or to make a request.
---
The Complete Guide to Influencer Marketing
Take your influencer marketing to the next level.
READ THE GUIDE