React: Twitter Reacts to the Game of Thrones Season 6 Premiere Entertainment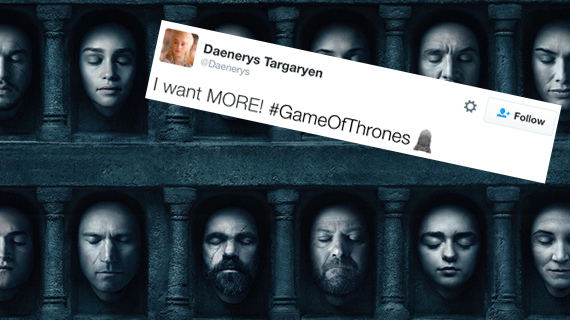 Game of Thrones is back and the season six premiere made one huge splash on social last night.
Before we continue, our data doesn't contain specific spoilers but we will reveal the characters and times that generated the most buzz on Twitter. If you want the show to be a complete surprise, perhaps wait until you've seen it to read this.
Between 9pm-10pm EST we tracked 176,000 mentions of the show on Twitter. Breaking the data down, here's what we found.
---
The Red Woman
It's been a whole year since season five hit our screens, so excitement about the next instalment has been building for a long time.
That excitement culminated in a mention spike of nearly 7,000 at 9pm just as the show began.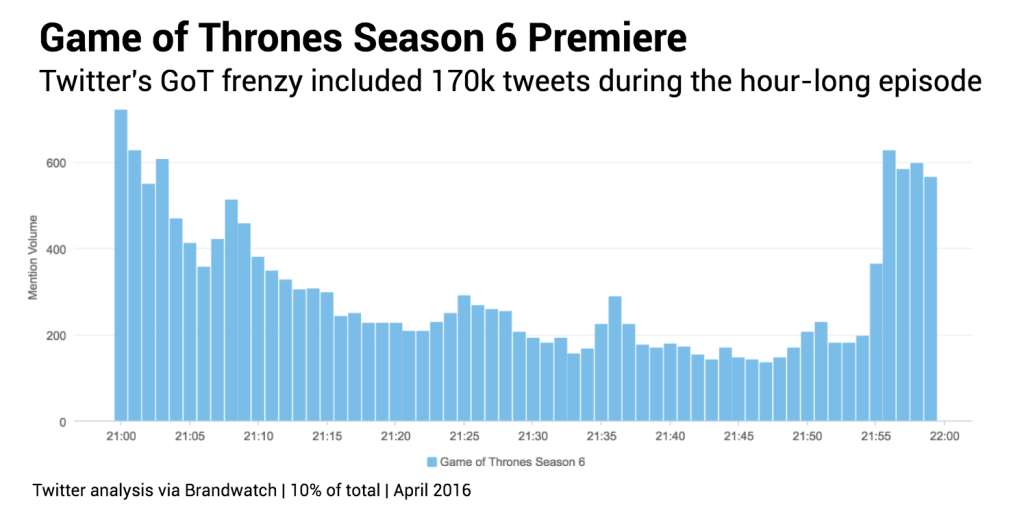 The second largest mention spike occurred right at the end of the show, at 9:56pm. We won't say what happened, but "WTF" was one of the driving terms behind the 6.2k strong reaction.
During the episode, this was the most shared link:
Quiet in the realm.
The #GameofThrones Season 6 premiere "The Red Woman" starts now.https://t.co/rGT4mrOWU8

— Game Of Thrones (@GameOfThrones) April 25, 2016
---
Characters
Despite uncertainty about his alive or deadness, Jon Snow has been generating a whole lot of hype and his presence on Twitter during the episode was predictably impressive.
Overall, he generated more mentions than any other character.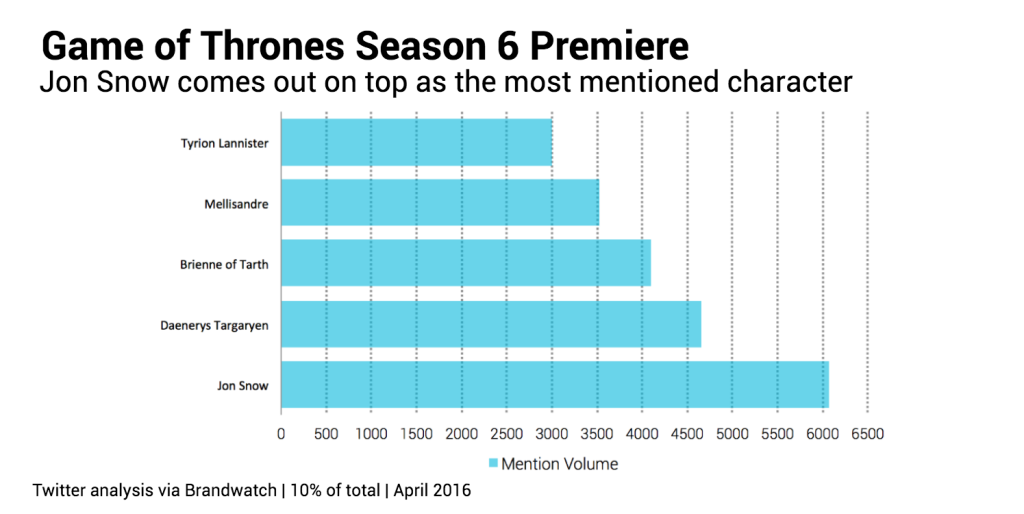 However, while Snow's buzz was fairly consistent throughout it was Brienne of Tarth who generated the largest mention spike for any character about half way through the episode.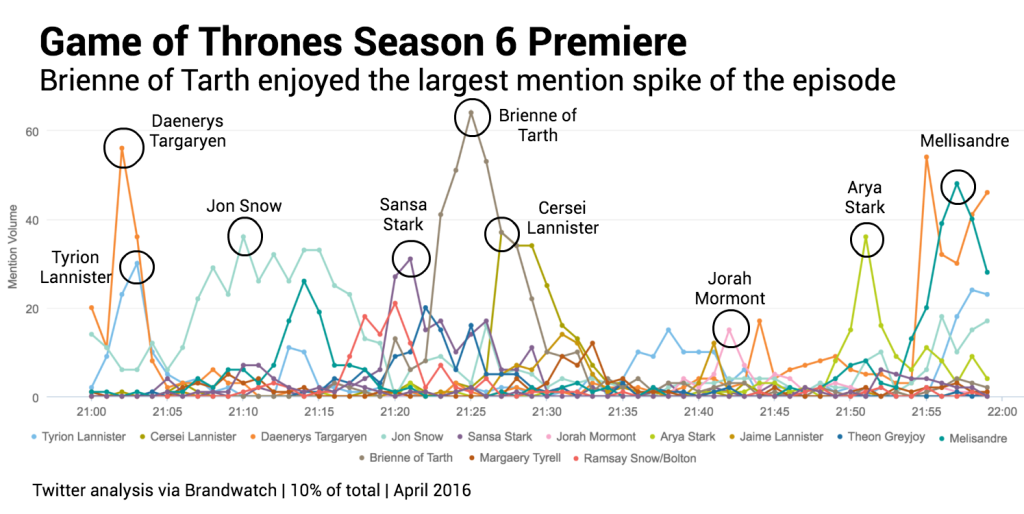 While Brienne's spike was related to something that happened in the show, Daenerys Targaryen got two significant mention spikes that had nothing to do with her appearance on screen.
Her first spike appeared at 9:02pm EST with around 540 in this one minute.
These mentions were fuelled by a parody character account that tweeted out its jubilation at the return of the series.
Another peak for the mother of dragons appeared at 9:55pm EST, propelled by a character action-figure giveaway and amassed around 540 mentions in a minute.
It's a good example of how fans can alter the conversation, regardless of what's going on on screen.
---
You might like
React: #TaxDay to #EarthDay: This Week's Social Round-up
---
The realm lights up
Sunday's premiere may have only been intended for some audiences (the UK premiere is on Monday night) but that didn't hinder a global response.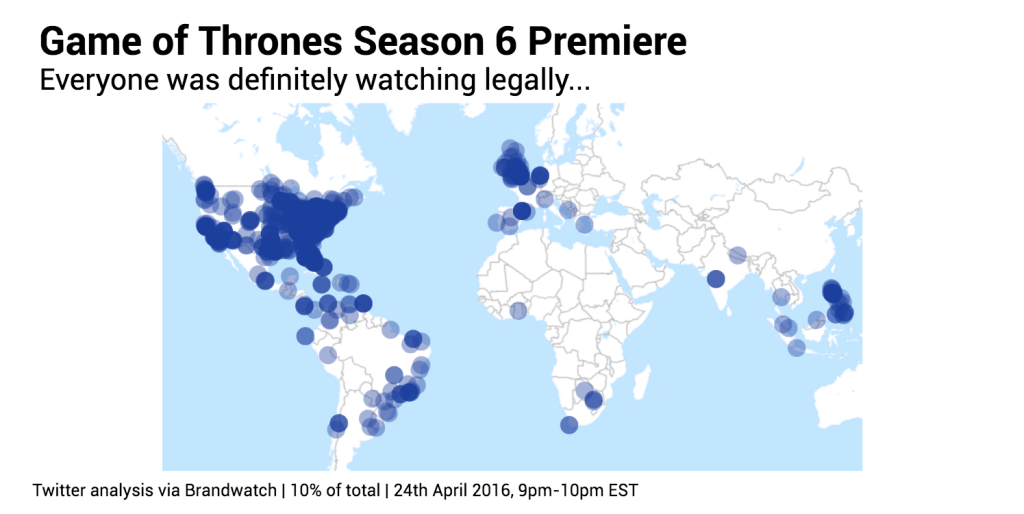 During the time the episode aired (9pm-10pm EST), the world lit up with #GoT tweets. You can't question the dedication of some UK tweeters, where the time would have been 2am-3am.
What did you think of the Season 6 premiere?
---
Want more juicy data? Follow @BW_React
---
---