Keeping Up With Your Customers: Shifting to Consumer-Driven Innovation Consumer Insights
Today's businesses are striving for innovation faster than ever before. Delivering innovation — and being perceived as an innovative brand — has become a key competitive advantage in nearly every sector. Those who struggle to innovate face falling behind at an unprecedented rate or, worse yet, disappearing altogether.
The smartphone industry is perhaps one of the most apparent examples of how innovation can quickly reshape the competitive landscape. The chart below is an eye-opening illustration of the changing fortunes of major brands in this space.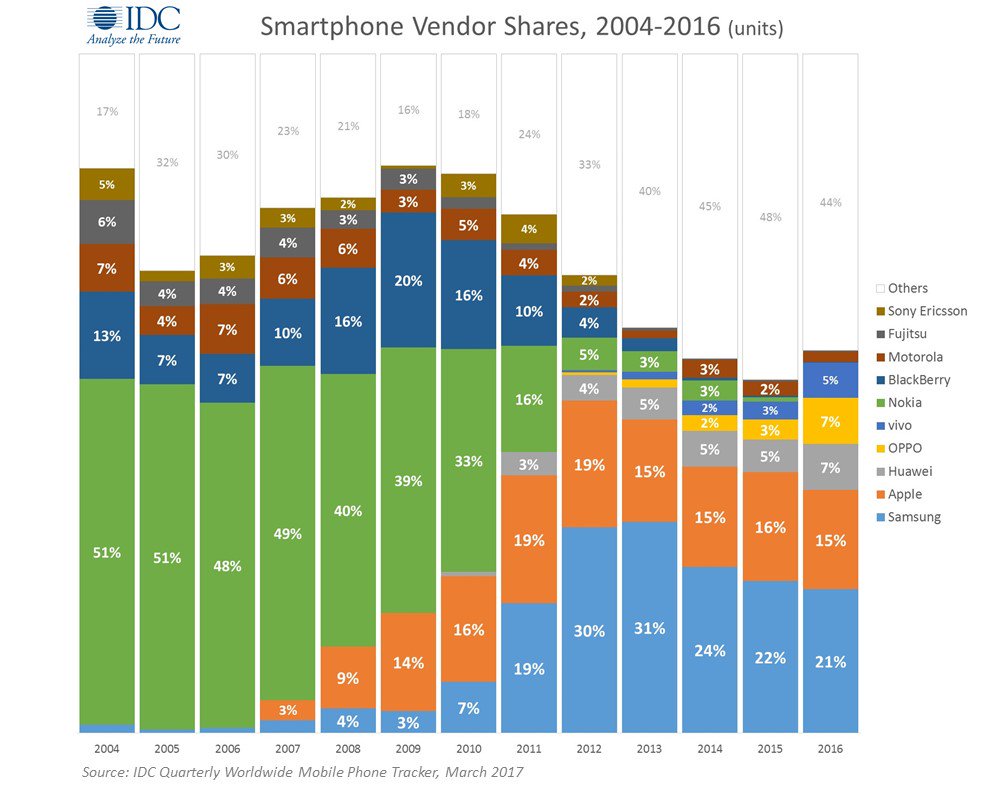 Source: IDC Worldwide Quarterly Mobile Phone Tracker
Unsurprisingly, the biggest shake-up occurred after the launch of the first iPhone in 2007. In the resulting years, Nokia went from the market leader with a 51% vendor share in 2006, to just 3% in 2013. Blackberry peaked at 20% vendor share in 2009 but dropped to 4% only three years later.
This is the world that brands operate in today and business leaders have had to respond accordingly.
Recognizing the need for innovation
A survey conducted by Accenture found that 93% of enterprise-level executives think innovation is critical to their business, but only 34% believe they had a well-defined innovation strategy in place.
We're good at recognizing when innovation has happened and what the impact is, but we're not yet able to draw out a blueprint that allows traditional business structures to adapt to tackle innovation.
We often think of innovation as being the stacked in favor of the start-up. Young, digital savvy entrepreneurs with big aspirations. Better connected to consumers than the large enterprises in their crosshairs. Unshackled from corporate bureaucracy. Small enough to pivot on market opportunities. Full of plucky determination and ready to get their hands dirty.
But that's not always the case. In fact, large enterprises have an unreasonably unfair advantage when trying to deliver innovation. Just look at the number of $1 billion+ markets that Microsoft has moved into over the years – Xbox, Azure and Sharepoint being prime examples.
Organizing for innovation
Creating space is one approach to fostering innovation. Google's 80/20 policy is probably the most famous example of this in practice, which allowed employees to spend 20% of their time on creative side projects.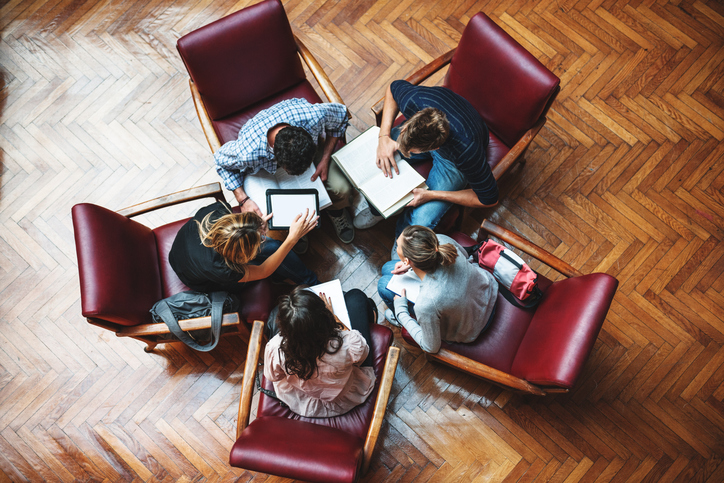 Google News, Gmail and Adsense are just a few products born out of Google's '20% time'. If you need further convincing on the value of creative freedom, then consider that Adsense accounted for 20% of Google's $74 million revenue in 2015.
As the need for innovation has increased, so too has the profile of those tasked with unlocking it as seen by the rise of the Chief Innovation Officer (CINO). The CINO is there to give a top down look at how technology and change management can tackle issues around innovation as well as synthesizing innovative ideas from around the business.
Recent years has seen many enterprises begin to create corporate incubators to infuse the spirit of entrepreneurialism into their business. Mastercard, Coca-Cola and GE are just a few of the enterprises who have introduced incubator programmes focused on investing in startups as a way of addressing internal challenges around innovation.
Similarly, many enterprises are recognizing that size can often stand in the way of fast-paced innovation and have begun creating small, dedicated teams to act as startups within business units.
We can create space for innovation by gifting people time and space. We can create accountability by delegating it to certain individuals. But for the most part, there is no single path to innovation. It can often spring out of unexpected places. There needs to be an initial spark of inspiration and that spark can't be just willed into existence.
Shifting to consumer-driven innovation
What businesses need are consistent inputs to act as starting points, and perhaps the best place to start is with consumers. After all, it's consumers who are creating this need for innovation.
We all know there has been a dramatic shift in power between brands and consumers through the rise of social media, and this has undoubtedly had a major influence in the growing importance of innovation to fuel success. Innovation is about businesses trying to keep up with consumer expectations faster than the competition, or to create a new a vacuum to draw consumers towards. The problem is that consumer expectations are higher than ever and the lines between competitors are becoming increasingly blurred.
Customers no longer think about brands within the confines of the industry they operate on. When it comes to customer service we don't just compare a brand to its direct competitors, but to the best customer service we receive from anywhere. We get frustrated when an airline is unresponsive on social media because our broadband provider responds in under 10 minutes.
The same too can be said for innovation. Consumers expect industries to be innovative because they see other industries innovating. Rather than trying to keep up with the competition, businesses should be more concerned with keeping up with their customers and the best way to do this is to start listening to them.
---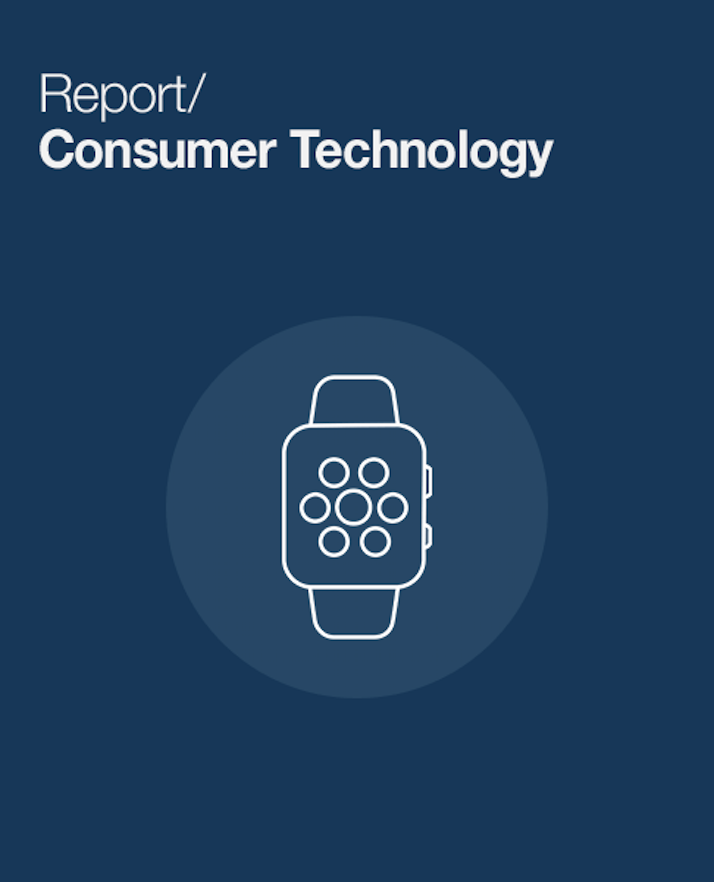 Where now for consumer technology?
Discover why consumer-driven innovation is key for future success.
GET THE REPORT
Social media is fast becoming the go-to place for understanding consumer behavior, with social listening providing the necessary technology to listen to consumers at an unprecedented scale and speed.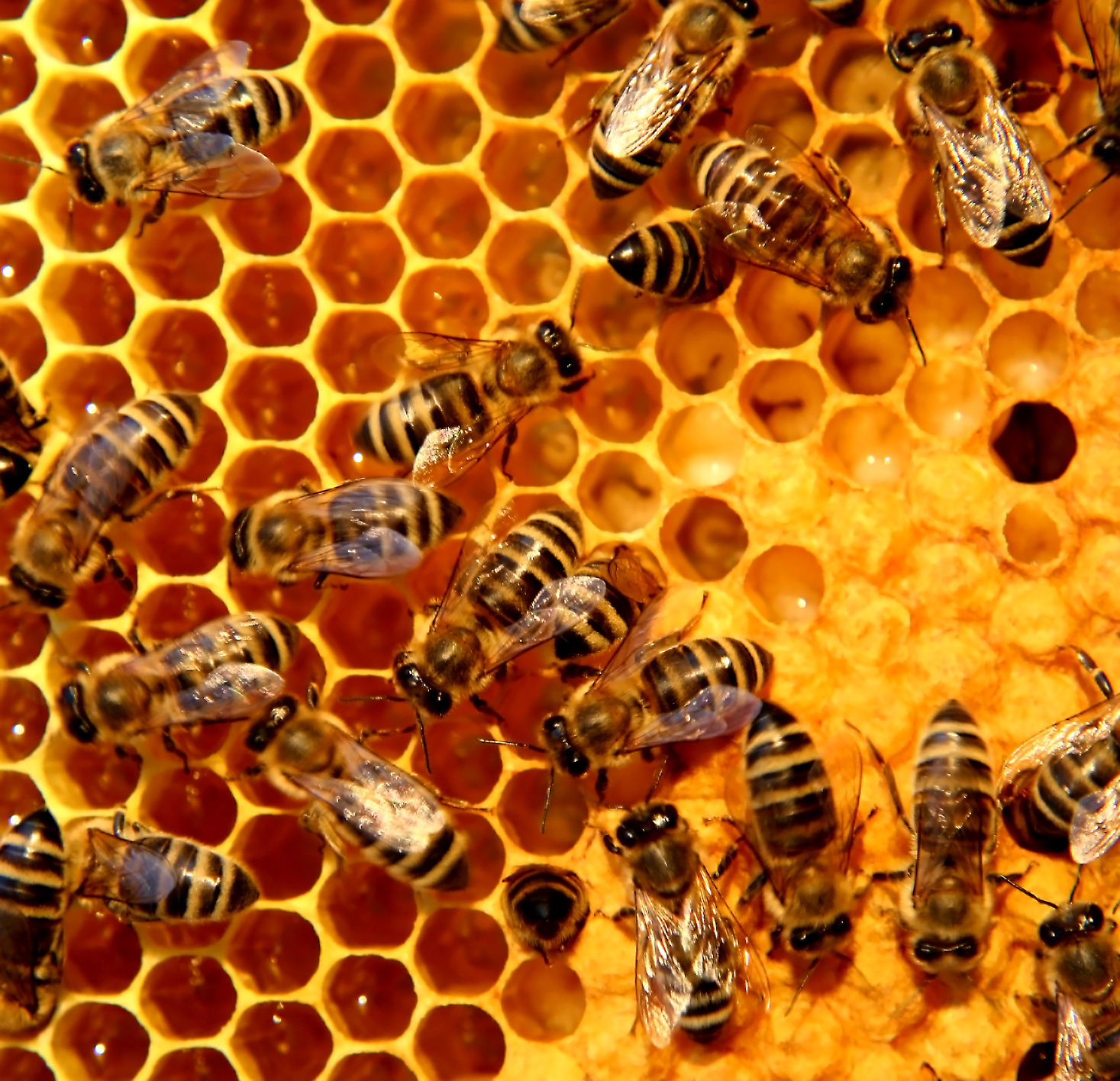 Brands using social listening are able to better understand the gaps in the market based on the real-life needs of consumers. It's also providing consistent, real-time inputs to the teams tasked with innovating.
Perhaps the biggest challenge faced by businesses using social listening is organizing and interpreting data in a way that guides the decisions. Our recent research into smartphones revealed that there were 30 times more online complaints about broken phone screens than water damage. The commodification of waterproofing saw nearly all of the major brands release water resistant phones in 2016. As of today, there are only two shatterproof phones on the market.
In industries scrambling to deliver innovation, perhaps it's time to let consumers decide what the next iteration of products should be.
We've written an entire guide on using social listening to fuel consumer-led product innovation. Read the guide to learn how to put this methodology into practice.
---
Brandwatch Analytics
Listen to your customers. Fuel product innovation.
Find out more