Facebook Trends: 9 Predictions on What to Expect in 2017 Marketing

Facebook is forever evolving. When I first signed up as a student ten years ago, there was no Newsfeed, everything was publically visible on your friends' walls, and there were only 12 million accounts.
Fast forward 10 years and things have changed. Facebook now has 1.79 billion monthly users. It is constantly updating, testing, and rolling out new features.
I've been keeping an eye on the latest updates, as well as longer term Facebook trends. Here are my predictions for 2017.
I've organized them into four themes which I see as overarching Facebook trends that help to mold the direction the company takes.
---
You might like
Marketing: Top 8 Social Media Trends to Watch in 2017
Read the Article
---
Facebook Trends: Increased advertising options for brands
Otherwise known as 'increased revenue streams for Facebook'. This has been one of the most consistent Facebook trends for years.
Facebook CFO Dave Wehner recently outlined how ad load (the relative volume of advertising versus content on a page) is going to be less effective in the very near future. "We continue to expect that ad load will play a less significant factor driving revenue growth after mid-2017," said Wehner on a 2nd November earnings call.
This means Facebook will need to come up with increased options for brands to reach consumers.
1. Monetized bots
Mark Zuckerberg has said in the past that until a product reaches one billion users it isn't a "meaningful businesses", and that "we're not going to try to monetize them" until then. Well, guess what? Facebook Messenger just reached that milestone.
Zuckerberg has said previously that Messenger will follow a similar monetization process to Facebook.
Rather than plastering the site with banner ads, Facebook persuaded brands to create pages with content that would drive organic interaction. Once that idea is embedded, Facebook reduced organic growth and charged brands to appear in a user's Newsfeed.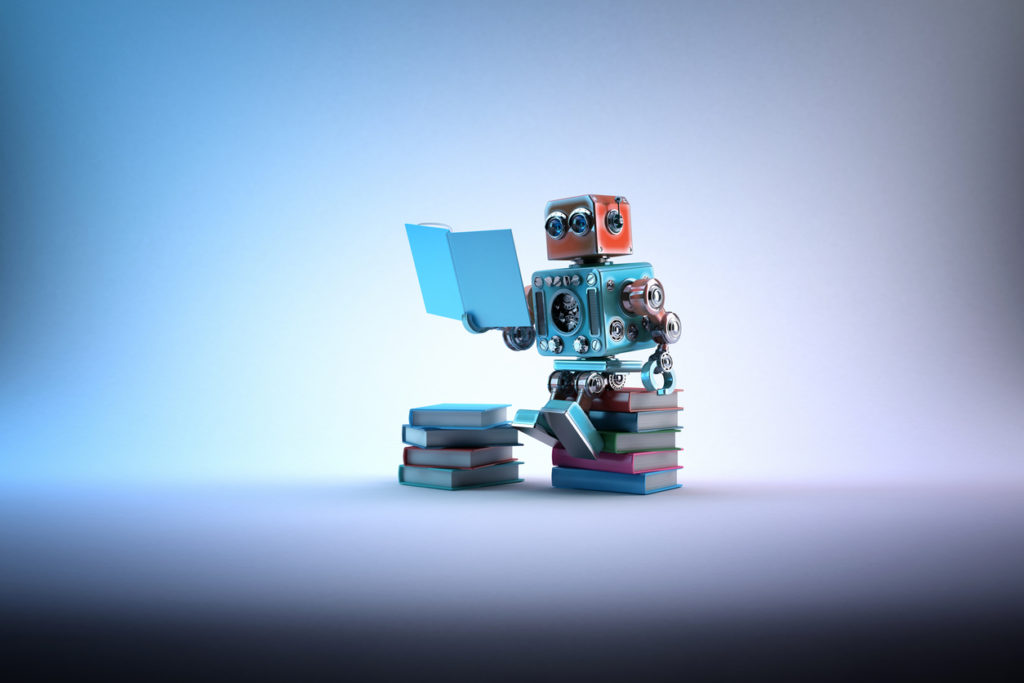 So the first stage of the plan is to get these bots to be widely adopted, both by brands and users. Monetization will be introduced later.
Facebook recently announced it is to allow brands to buy Newsfeed ads to target their bots at specific groups. This will be part of a wider push to get brands and users to embrace the bots.
2. Monetized live video
Digiday recently reported that monetization is coming to Facebook Live. According to the website, Facebook is considering placing ads in the live stream: either during the video as a video ad or display ad, or during breaks in live events.
Facebook has increasingly prioritized video; in the latest earnings call it revealed that that 500 million people watch 100 million hours of video between them every day. With the big push Facebook has given to live video more recently, seeking to make a profit in the future seems inevitable.
3. 
CTA buttons
for local business Pages
Facebook has recently started testing updated Call To Action buttons for local business Pages. The idea is to make the customer experience better by allowing various actions – such as ordering food from a local takeaway – directly from the Facebook Page.
Facebook believes this will increase the completion rate as often local businesses deliver a sub-par experience on mobile as they don't have the budget and resources to create their own apps.
Facebook Trends: Stay ahead of the competition
If you make your living in technology, you need to constantly strive to be innovative. That is much easier to do when you are a start-up, and increasingly difficult as you become the market leader.
Kodak failed to appreciate the changes in the photography market, Blockbuster didn't see Netflix coming. And while I'm not suggesting Apple will go the same way as those former giants, it seems to have lost its knack for innovating with some recent mediocre product launches.
It's tempting to ask if Facebook is going the same way, as an increasing number of their products give you a sense of déjà vu.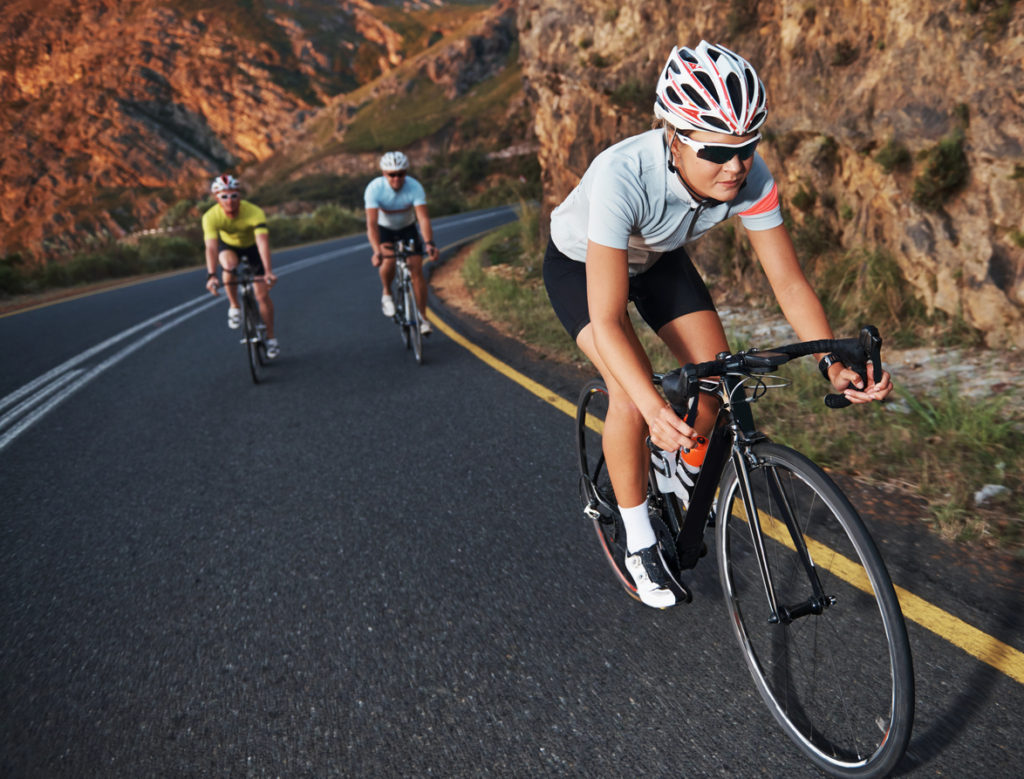 Essentially, all three of these Facebook trends are about making sure that it isn't a competitor that is the go-to place for whatever life activity you are engaging in. Whether that's selling old sports equipment, bitching about colleagues or sending disappearing photos of your face as a waffle, Facebook wants to be there for you.
4. Marketplace launch
Facebook launched Marketplace in October, where users can buy and sell among their local community. Marketplace is reached through the app, and users can make an offer or message the seller. Is this perhaps trying to head off Shpock before it gets too big? Or simply offer a local alternative to eBay?
5. Workplace launch
Also in October, Facebook rolled out Workplace, a version of the app available for any company or organization. It has many of the features of normal Facebook and some extra ones that are exclusive to Workplace.
Facebook has had this internally for years but has been working on launching it for all companies lately. Could that be related to the rise of Slack and Microsoft's recent launch of Teams (and their earlier and still existing Yammer)?
6. Snapchat style updates
Facebook has introduced several features recently that will feel familiar to Snapchat users. In fact, it has developed quite a history of updating its apps with Snapchat style features, and even tried to buy Snow, an Asian Snapchat style company.
Perhaps that's because it is worried about a trend we talked about last year: the growing number of teens who don't use Facebook.
Facebook Trend: Reach emerging markets
You've probably heard of some of Facebook's ideas for connecting the world.
Internet.org is Facebook's attempt to connect the two-thirds of the world that have no internet connection. The app that delivers the service is called Free Basics, giving people access to a few chosen apps for free.
Then there is the fleet of Aquila drones that Facebook hopes will beam the internet down to unconnected souls. But it's not just about sci-fi projects. The product range is continually looking to emerging markets.
7. Facebook Lite and Messenger Lite
Following on from last year's launch of Facebook Lite, Facebook introduced Messenger Lite in October. Like the main app before it, it's a smaller, standalone version of Messenger for Android. Messenger Lite offers the core features of the main app for markets with slower than average internet speeds and a prevalence of basic Android smartphones.
Messenger Lite offers the same core messaging features for markets with slower than average internet speeds and a widespread presence of basic Android smartphones.
As the market becomes more saturated in developed markets, emerging markets offer the main route for growth for Facebook. This, as well as Zuckerberg's philanthropic tendencies, may be the motivation for connecting emerging markets to the web.
It's worth noting that Facebook has just released Flash, a Snapchat competitor for emerging markets, neatly tying two of our Facebook trends together.
Facebook Trend: 
Futureproof
Facebook needs to keep people clicking, liking, and sharing. It's key to Facebook's business model. It is this engagement, along with all the data it knows about its users, that allowed Facebook to post a 2016 profit of $2.38 billion, nearly three times as much as a year ago.
In order to keep this up, it needs to keep innovating, and with that in mind there seem to be two major trends for Facebook: virtual reality and artificial intelligence.
8. Virtual reality
You can see the early steps in Facebook's recent 360-degree photos and videos, but in 2017 and beyond Facebook will continue to make VR more accessible and push the boundaries of the technology.
This is the company that bought Oculus Rift for $2 billion. Expect to see more developments in making the Facebook experience more immersive for users going forward, even for those that can't afford an Oculus headset.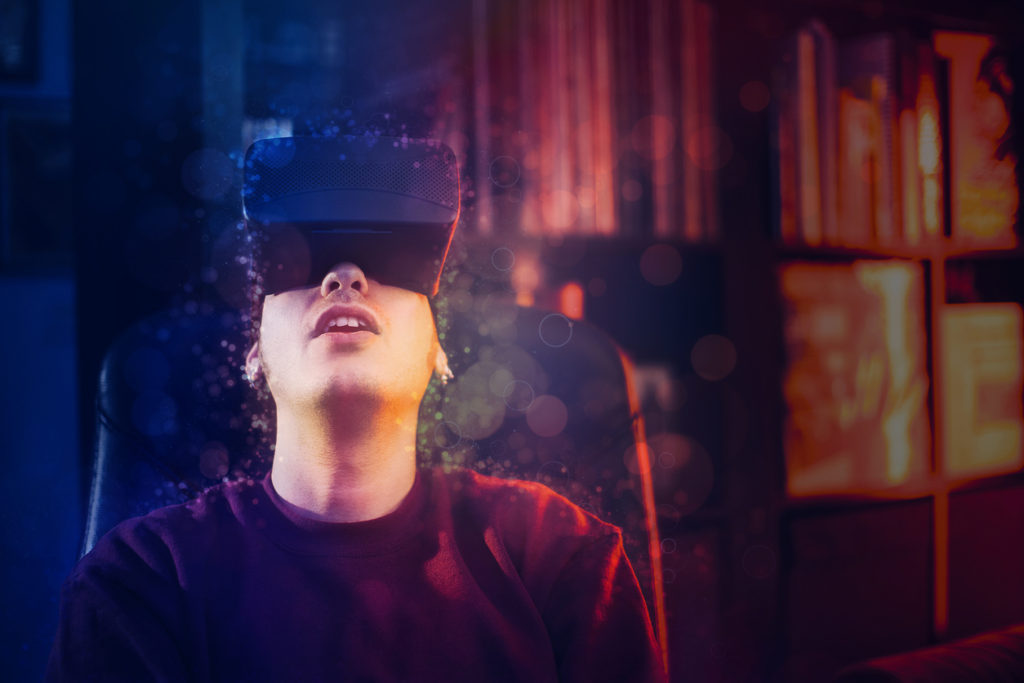 9. Artificial intelligence
Earlier this year, Facebook launched assistive technology for visually impaired people, reading out the contents of the page, including any photos, based on image recognition.
Another recent advancement in Facebook's AI technology is Style Transfer – a new camera feature that adds filters to live video.
It's not just these exciting developments that are important to Facebook. The volume of content – including 2B photos shared every day- means that a huge challenge is to develop truly intelligent computer systems to interpret the vast amount of data.
This would allow them to deliver the right content, to the right people, at the right time. It might also help them solve another problem that has been much discussed recently; the spread of fake news.
---
Brandwatch Analytics
Measure and optimize your Facebook campaigns in real-time with powerful social insights.
Find out more