Data Reveals The Most Hotly Anticipated Superhero Movies of 2017 Entertainment
From Deadpool to Doctor Strange, 2016 offered no let up in superhero (and villain) movies. Can 2017 follow suit?
The Brandwatch React team decided to delve into the data on upcoming superhero flicks to find out social media's most hyped up superhero movies of 2017.
We need a hero
The end of the year is definitely a popular time to look ahead to upcoming movies, and perhaps after a very dramatic 2016, featuring many many bad things, we needed a hero.
Superhero movies 2017
We took a list of upcoming superheroes movies from Collider, then searched for the titles on social media from 1st November through to 11th January.
We filtered out prequels (e.g. Spider-man: Homecoming mentions, not "Amazing Spider-man" or "Spider-man 3") as much as possible and made sure heroes like "Thor", who receive a lot of non-movie related mentions, were captured alongside words like "movie," "screening" or the names of the actors that play them and their co-stars and directors.
So, we had our list and we had our data, but it seemed two films had an unfair advantage.
| | | |
| --- | --- | --- |
| Movie: | Expected: | Number of mentions: |
| LEGO Batman movie | February | 57,521 |
| Logan | March | 34,257 |
| Guardians of the Galaxy vol. 2 | May | 89,108 |
| Wonder Woman | June | 29,894 |
| Spider-man Homecoming | July | 188,759 |
| Thor: Ragnarok | November | 33,968 |
| Justice League | November | 27,684 |
Guardians of the Galaxy Vol. 2 and Spider-man: Homecoming both released trailers in the period in which we measured mentions, and both got a huge amount of hype.
On balance…
We decided to remove the mentions that talked about trailers and teasers to give the other movies a shot. The data revealed that even without trailer mentions, Spider-man was a big hit.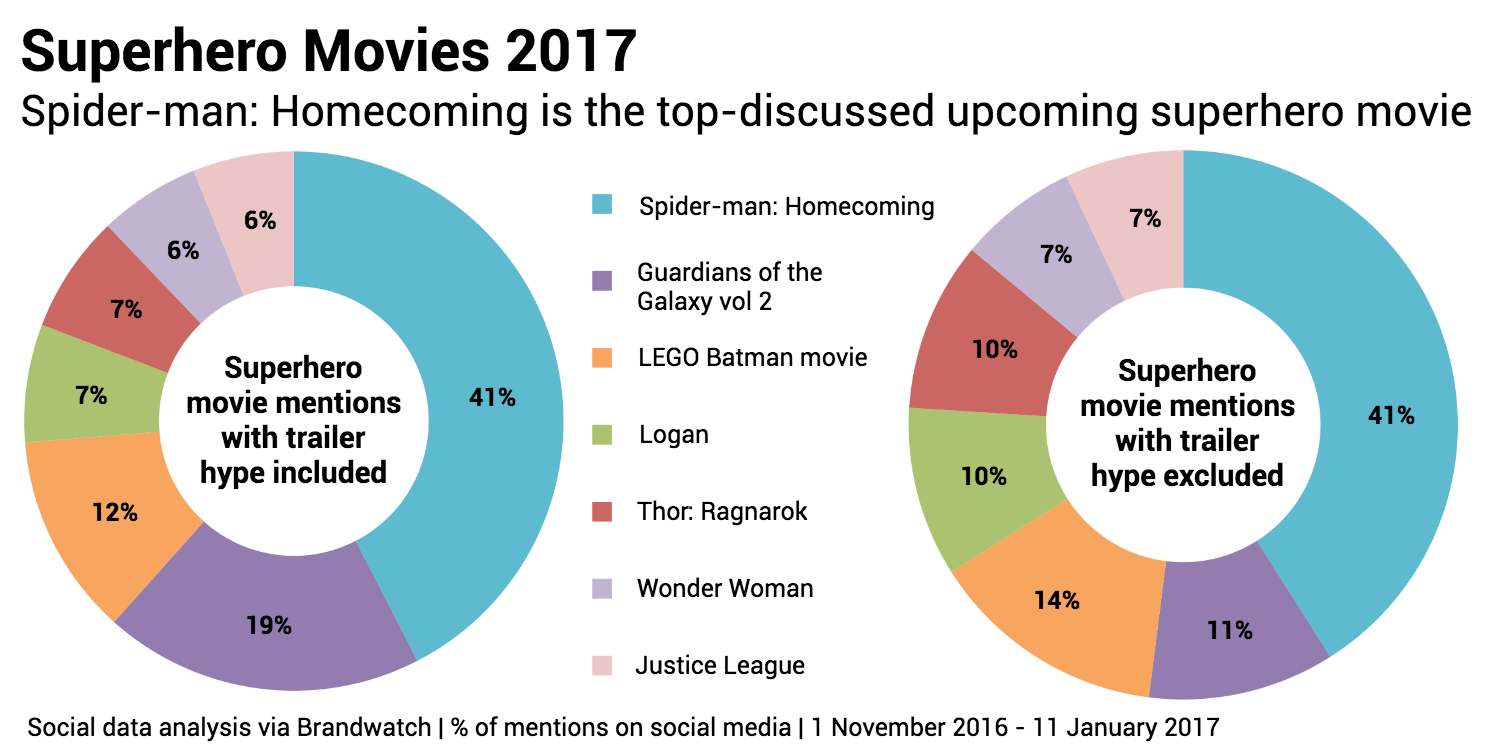 While Guardians of the Galaxy: Vol 2 took a cut to its share of voice, all of the other movies were given a boost, though Justice League was least popular in both conversations.
A large chunk of the Spider-man: Homecoming mentions came from the day the trailer was released (even with specific mentions of "trailer" and "teaser" removed). It could be infered that while the Spider-man trailer succeeded at getting people excited, the Guardians one didn't start a substantial conversation.
However you look at it, the data shows a big win for Marvel movies (Spider-man: Homecoming, Guardians of the Galaxy vol 2, Thor and Logan) who take around 70% of the conversation even without the trailer hype.
What about the real connoisseurs?
With great power comes great responsibility, so we decided to use Brandwatch Audiences to take a more segmented look at the conversation. What did the comic book fans think?
Searching for US tweeters who identified as comic book fans in their bios (excluding organizational accounts) who had tweeted about movies, superheroes or comic books in the last few months, we created a list of over 900 comic book fans and imported it into Brandwatch Analytics to see their unique impact on the data.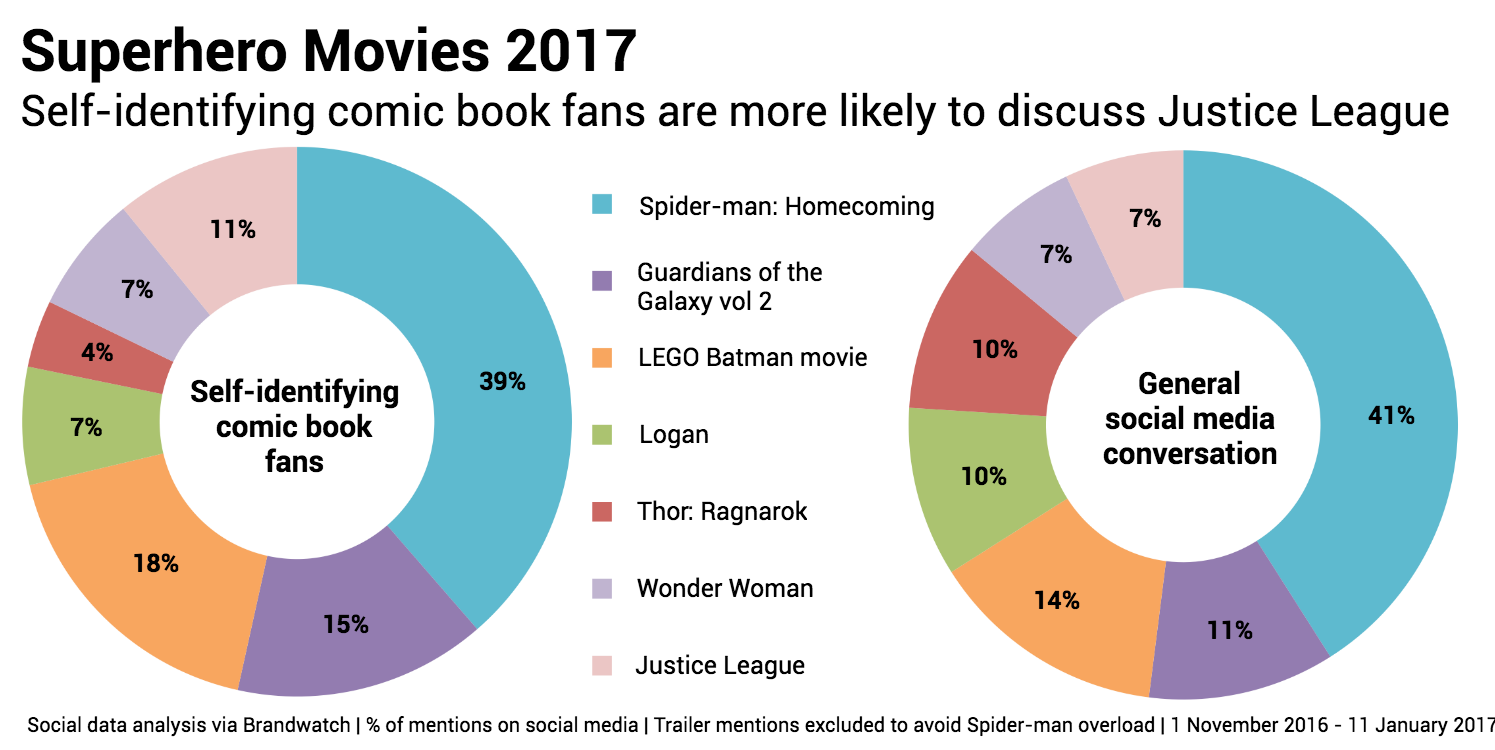 We found that the comic book fans (during the same period, excluding specific trailer mentions) were slightly less likely to discuss the upcoming Spider-man film, though it was still the largest segment.
LEGO Batman (which comes out earlier than the others) was the next largest segment, while Justice League was significantly more popular in their discussions compared to that of the general population of people talking about superhero films.
The most hotly anticipated superhero movie 2017
The data doesn't lie and to be fair it does look pretty good. Congratulations, Spider-man: Homecoming.
Are you a journalist looking to cover our data? We have plenty more. Email us react@brandwatch.com for more information
---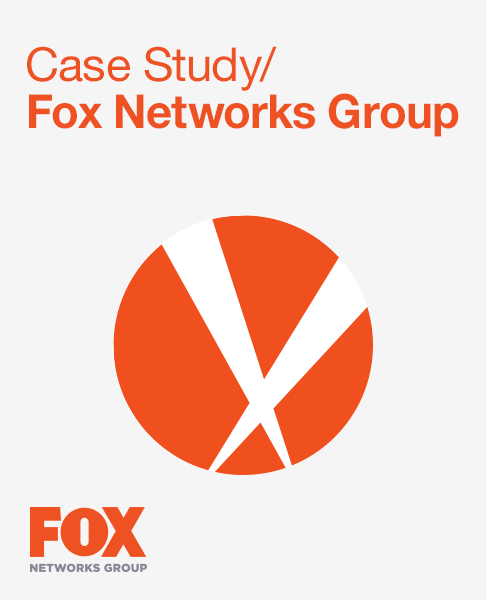 Uncover more insights
How FOX used social data to create a 320% increase in positive sentiment
GET THE CASE STUDY