Brandwatch Tips: Using Social Listening to Track Your Coverage Product

In the PR team, we rely on our Brandwatch platform to find brand mentions and track coverage in the press as well as blogs, forums and social networks, on a daily basis.
Evaluating our brand's performance in the media is a key Brandwatch use case that makes our lives easier every day. The platform crawls over 90 million sources, empowering us to discover in real time what is being said about our company, competitors and the social media industry.
To help you achieve the same within your organization, I'll be sharing some tips and showcasing the key features you need to make it happen.
---
Creating a Query to track coverage
The first step is query creation. I usually start this process by brainstorming the key topics, phrases, hashtags, locations, etc. that I'm keen to track.
By testing your query string, you easily refine it by adding exclusion or context terms, depending on how ambiguous your brand name is.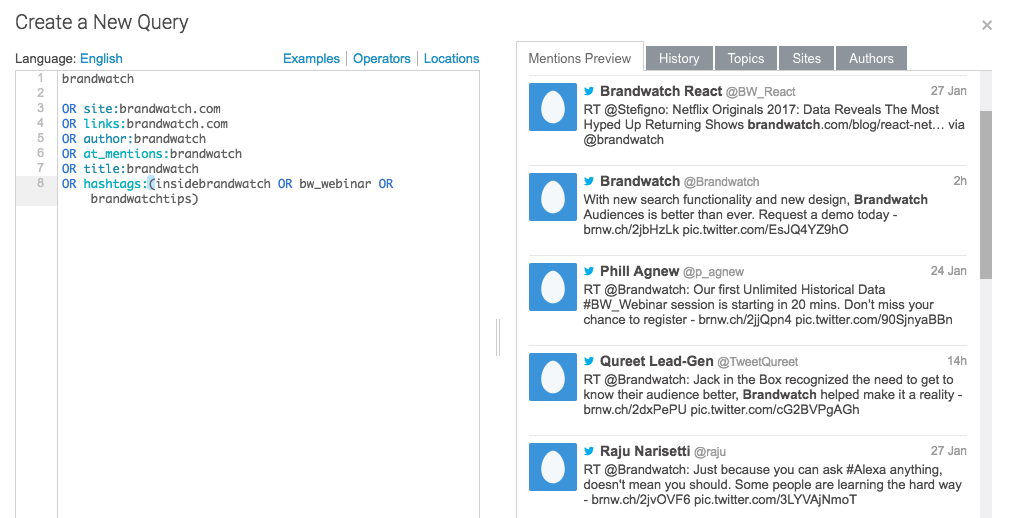 I have noticed that the more time you spend on query creation, the higher the quality of your mentions will be.
It's important to note that once you've created the setup, you can fully focus your attention on the results it retrieves, so this part of the process is a one-off step.
Of course, you're free to go back to it anytime to make edits, but generally, it's the gift that keeps on giving. It'll be there to do all the work for you, whilst you can focus on the results and the actions that need to be taken upon that.
Once the query is saved, I usually filter all news sites mentioning Brandwatch based on a variety of scores we attribute to each source.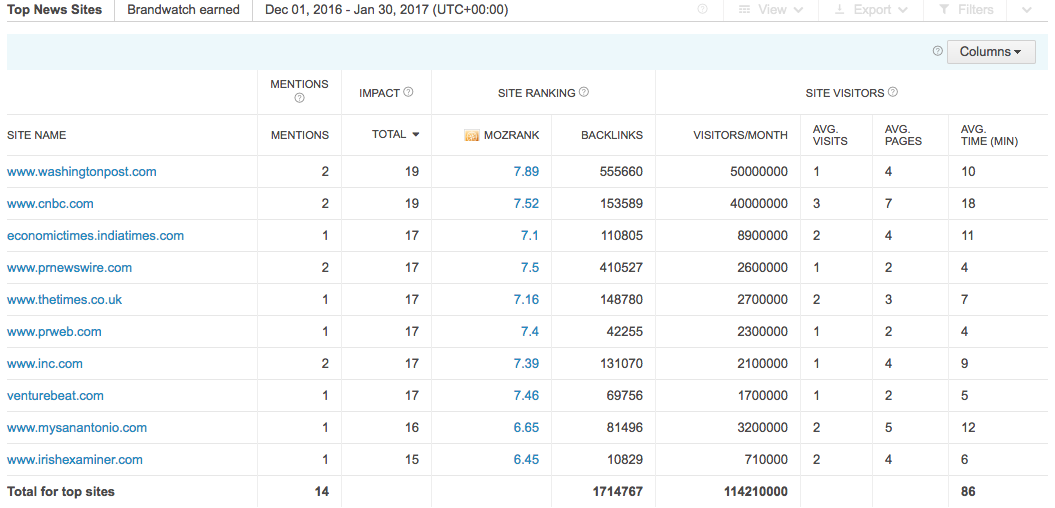 All mentions from news sources can be ranked by number of mentions, site visitors, sentiment, impact, or MozRank and backlink values.
My favorite way of ranking articles is by the Impact Score.
This shows you the potential impact of an author, site or mention and is based on two things: how much potential a mention has to be seen and how often it has been viewed, shared or retweeted.
---
You might like
Five Cool Things You Can Do With Unlimited Historical Data
---
Keeping on top of your mentions
To stay on top of your brand mentions, you can regularly log into Brandwatch to have a look at your dashboard, but a far more time-effective method is setting up an Alert to receive email notifications regularly, or whenever there is a sudden increase in mentions, depending on your preferences.
What I particularly like about Alerts is that you can be extremely granular and play with the filters in order to be notified in some very specific situations.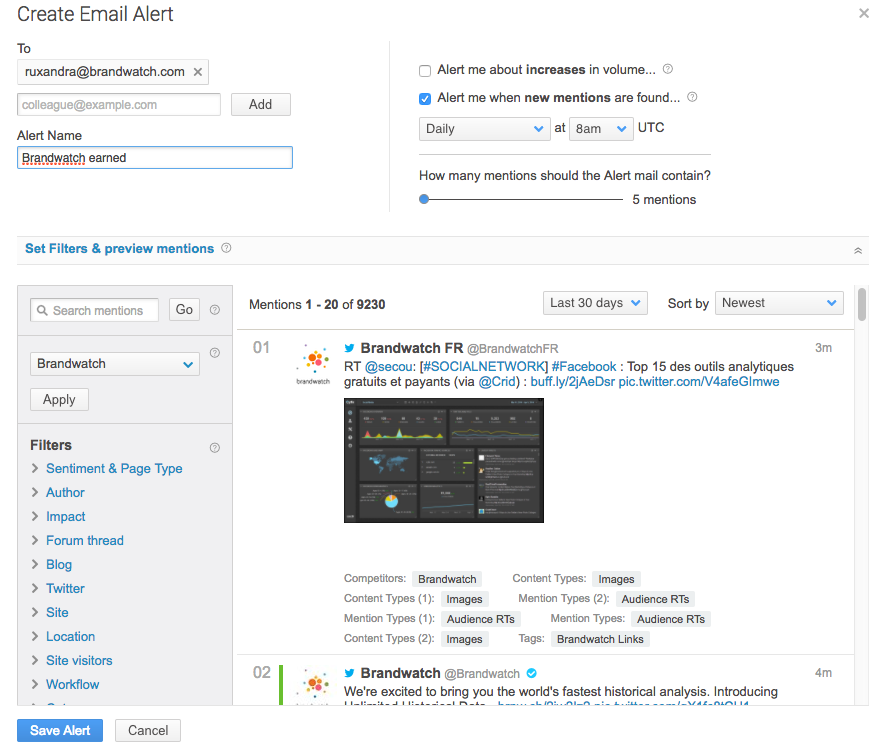 For instance, when a negative mention of your brand pops up (you can filter by sentiment), whenever an influencer with an impressive Twitter following talks about you or if a news site with a minimum number of visitors set by you publishes an article featuring your company.
I have alerts hitting my inbox every morning around 9am, so I usually start my day by quickly analyzing the mentions we received from influencers over the last 24 hours.
---
Handy extras that can help to track coverage
Before I wrap up, I'd also like to mention one less spoken about Brandwatch feature which can make your life much easier when tracking coverage: Author & Site lists.
They are user-defined sets of sites or authors that can be used within the app as a filter.
I use site lists to group a hand-selected list of news sites or blogs that we're particularly fond of and keen to get coverage on. What's the benefit of that? You may ask.
This allows me to filter any chart by that list and only view the mentions I'm interested in.
Additionally, when setting up an alert I can choose to be notified whenever one of the sites on my list mentions 'Brandwatch', minimizing the noise from other sites I'm not particularly interested in.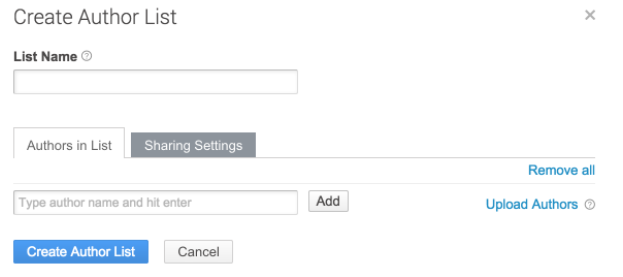 Author lists are a great tool to help you focus your analysis on specific influencers or authors you value, or on the contrary, quickly exclude irrelevant or spammy names from your dashboard.
Hope you found this useful. Got any questions? Ping me on Twitter @RuxandraRux and I'll happily lend you a hand.
---
Brandwatch Analytics
Start tracking your coverage with Brandwatch Analytics
Find out more