Six Reasons Why Brands Fail at Social Media Marketing
Businesses don't need to fail with their social media programs, yet so many misaligned social media programs are launched and rapidly abandoned all the time.
Rule number one to avoid common pitfalls with social media is to make sure you really have aligned your program with real customer needs.
This might sound like common sense (well it is) but why is Pinterest full of meaningless boards run by brands and their agencies if this is so simple?
---
I've been complaining openly for a couple of years now on the giant disconnect in how customers and brands interact on social media channels; what customers expect is rarely what brands deliver.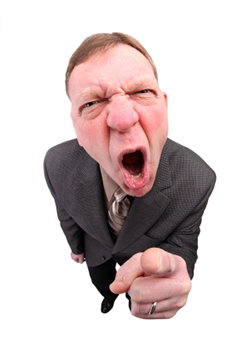 Here's a common example. Brand X considers customer service to be an expensive cost center, hence they have outsourced all such operations to another company delivering mediocre service at best.
The response from Brand X's customers is to be found in industry forums where their poor customer service is hotly debated.
Can you figure out what the expectation from the customers is? It's not what is being debated in the marketing team of Brand X who is busy with launching a new Pinterest board and playing around with their seven followers on Snapchat.
You may be laughing but this is the reality in many companies today.
The business objectives for almost any brand is to increase sales and to reduce costs.
Fundamental.
The problem is that when it comes to social media, the norm seems to be to approach it with the same old tactics as worked for paid media; crafting a message and pushing it out as far as possible completely ignoring customer expectations.
---
Six ways in which brands are failing today:
Your customer is in desperate need of help whilst all your Twitter feed does is send automated Tweets with product updates.
Your online customers decide when to shop, so why is your customer service team offline?
Your customer is an expert in a field you target and a super-admin on a forum. Are you monitoring and engaging here or are you just attentive to your own Facebook page you've so carefully crafted?
Your customers can have a big following and influence on social media. Even if they are low-transacting customers, aren't they worth looking after for the WOM effect?
Your customers are overwhelmed with notifications and e-mails. If you have something to say, make sure it's excellent, relevant and personalized.
While you're thinking about what promotion to post on your Facebook page or tweaking that new welcome tab, your customer is writing in a forum about his/her bad experience. And while you're discarding your low transacting customer base they are using their Twitter followers to gain traction against you.
Social media isn't tactical and business objectives hasn't changed, but your strategies on how to successfully achieve your objectives probably needs changing.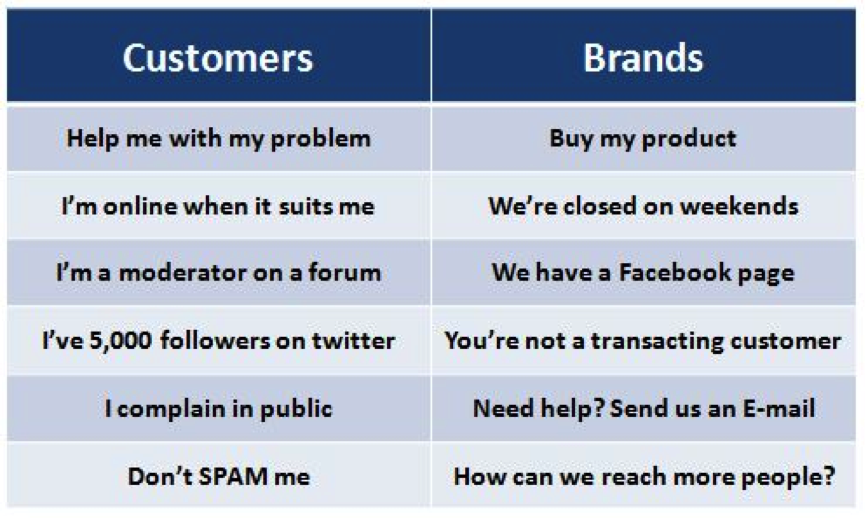 ---